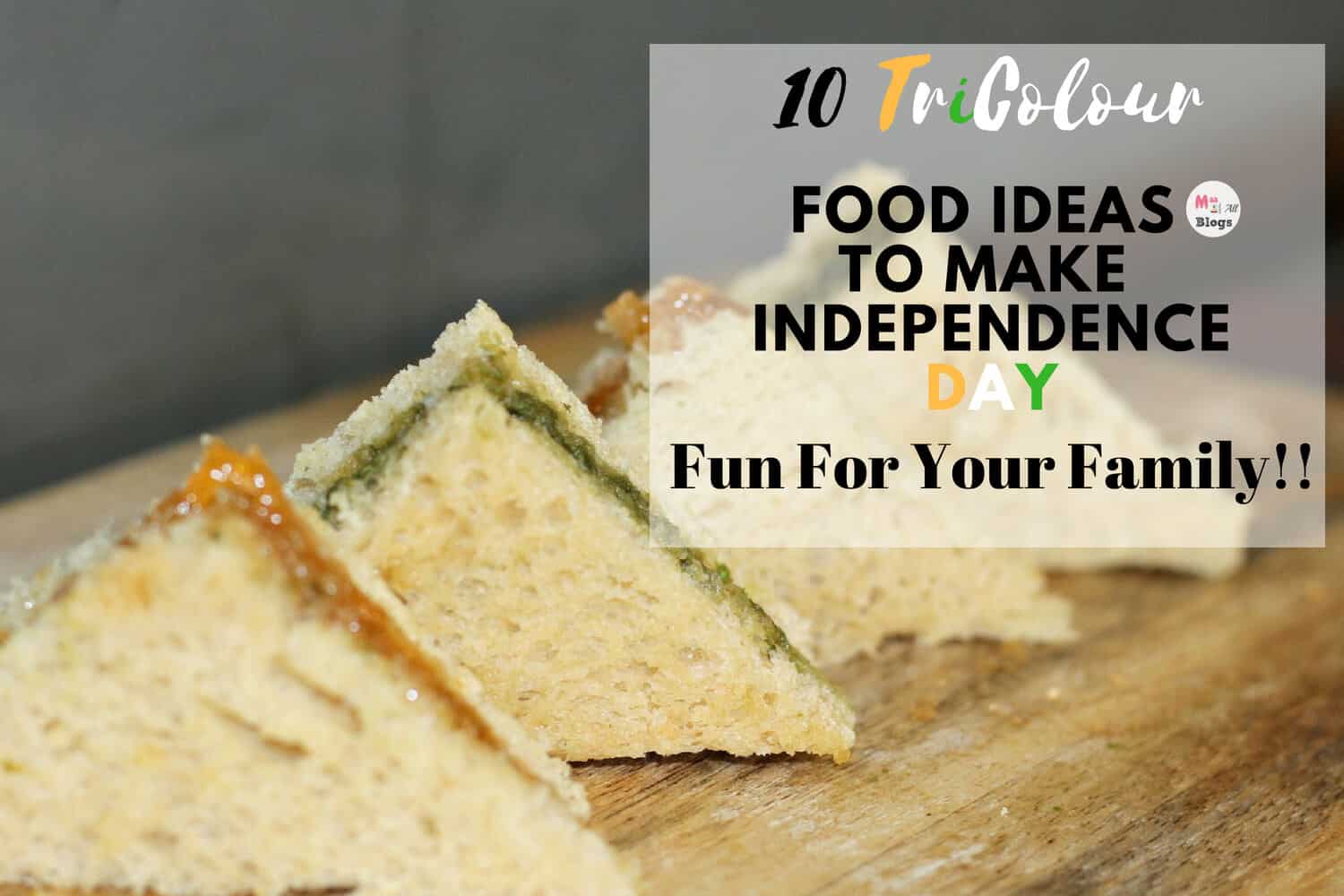 10 Tricolour Food Ideas to make Independence Day Fun For Your Family
Are you planning to do something special for Independence Day this year? It is great fun to hold an Independence Day party for your children and their friends or just cooking something special at times. Celebrating Independence Day teaches a sense of respect and pride for your country, rather than celebrating the day as just another holiday.
Here are a few ideas for Independence-Day-themed Tricolour food for your party. Why Tricolour? Because these are the colours of our flag:
---
Tricolour Fruit salad
Place orange slices, cut bananas, and sliced kiwis or green grapes to make the tricolour fruit salad.
---
Tricolour Vegetable salad
You can choose carrots for saffron colour, steamed cauliflower or grated radish for white and broccoli pieces, cucumber slices or steamed green beans for green.
---
Tricolour dhokla
Divide your dhokla batter into 3 separate bowls
For the saffron layer- Add carrot and tomato puree to one bowl and whisk until smooth.
For the white layer– Finely grate coconut and whisk into the second bowl of batter.
For the green layer- Make a green chutney using coriander leaves and a few spinach leaves and whisk in this paste into the third bowl. You can get as innovative as you want when it comes to creating dishes of the Tricolour food.
---
Tricolour Cookies
Decorate your cookies with three colours of icing.
---
Tricolour rice
Cook rice in three different containers by adding tomato and carrot purees for saffron and green coriander or spinach pastes in two containers while keeping the last one plain. Flavour them with your favourite spices and then use a mould to place first green, then white and finally saffron rice. From breakfast to lunch to dinner, you can create an entire menu with tricolour foods.
---
Tricolour pasta
Pasta is an all-time favourite dish for kids. Place tricolour pasta topped with cheese and it is bound to be a hit with kids.
Here are some pasta recipes that you can try.
---
Tricolour Dosas and Tricolor idlis
Divide your dosa batter into three equal parts.
Add Orange food colour to one part, and green food colour to another part.
You may also use coriander paste and carrot paste to get the colours naturally.
Now use this orange, white and green batters to make dosa and idlis
You may also make mini idlis and put them into a skewer, which is great to look at and easy to eat.
---
Tricolour cake
You may get a cake baked and decorated in saffron, white and green icing or alternatively use tricolour food colouring to get different colour layers.
---
Tricolour cupcakes
You may also bake cupcakes in three different colours using food colouring and do a tricolour food icing on the top.
---
Tiranga Halwa
For deserts, you can make three types of halwas and arrange them in a tricolour.
Green layer – palak halwa
White layer- cucumber halwa
Orange layer- carrot halwa
---
Are you going to make anything special for this Independence Day? Hope these ideas for a tricolour breakfast will help you colour your dining tables!!
---