Green Moong Dal Salad Recipe: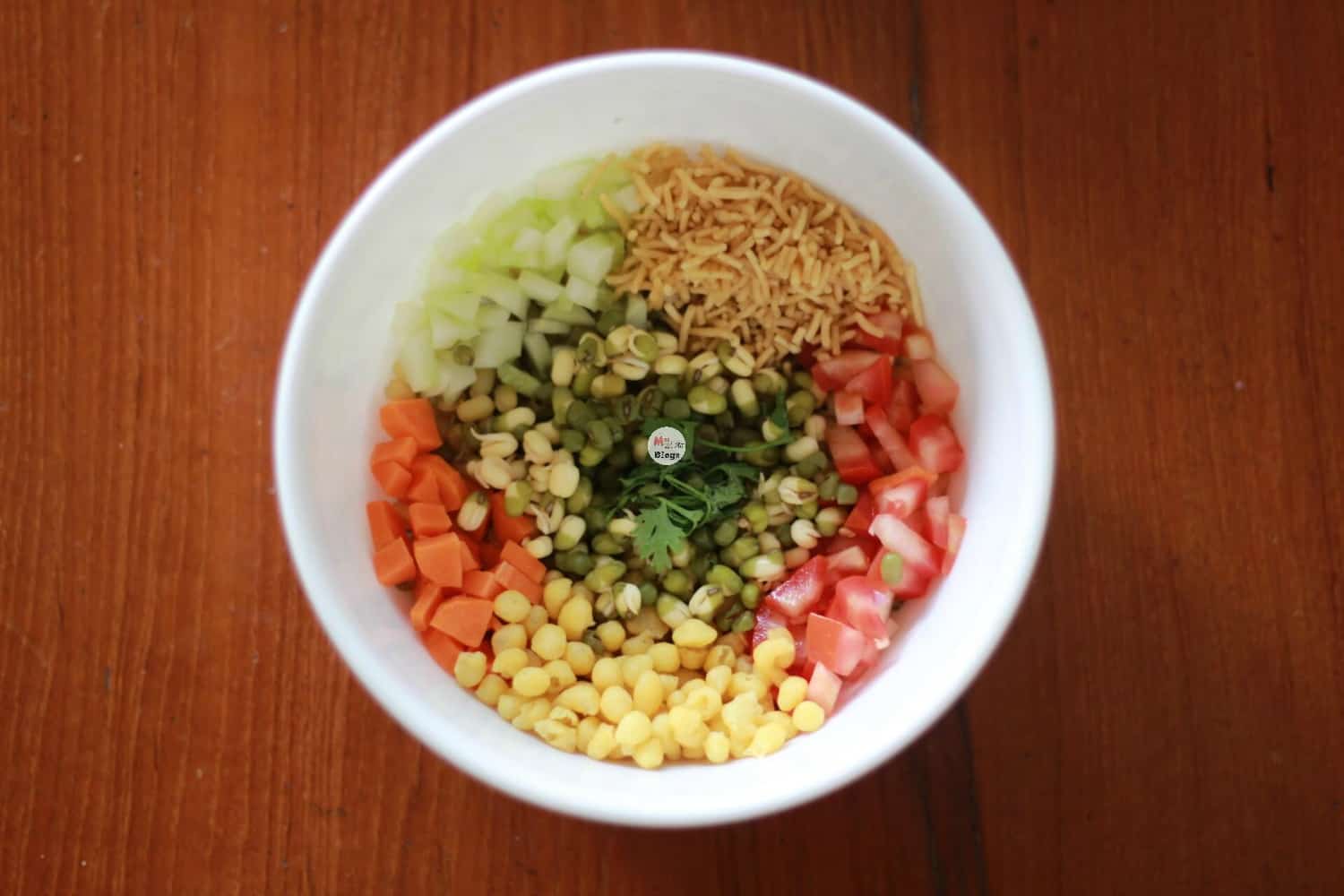 ---
INGREDIENTS:
---
1 cup boiled moong (soaked and boiled)
1 medium size tomato
1 medium size onion ( optional )
Some fresh coriander leaves
1 tbsp lemon juice
Salt to taste
1 teaspoon chili powder/ chili flakes
1 teaspoon oregano/ fresh herbs
2 tbsp Boondi
2 tbsp Bhujiya Sev
---
PROCESS:
Take a bowl and mix all of the veggies along with the moong dal.
Drizzle the spices along with the lime juice.
Garnish it with fresh coriander, Bhujia Sev and boondi.
---
FOR SERVING:
Garnish it with fresh coriander leaves and paneer shreds.
---
PRO TIP:
Serve it warm so as to have a better taste, make it for you as well as your friends and your family and have a healthy snack or lunch!