35 Health And Wellness Gift Ideas
Exploring different wellness practices isn't just a trend—it's a lifestyle. Meditation, aromatherapy, and carrying around healing crystals and since wellness can take so many forms. With people focusing on wellness and a healthy lifestyle Wellness gifts make a great gifting solution for friends and family. Here are some healthy gift ideas to help bring some much-needed balance.
Check out our favorite Wellness Gift ideas below.
A device for tech lovers which remembers the steps, distance, calories burned, exercise and sleep quality. The up move is available in different colors.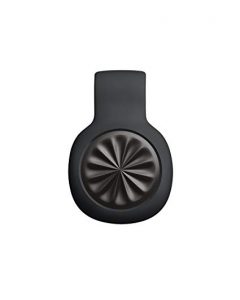 2. Yoga for Beginners Kit:
A gift of yoga. An inflexible friend might be resistant but the people who say that they can't do Yoga, need it the most. Give an introductory package to the beginners which come with a sticky mat, block and more.
3. Cycle:
For those who always talk about leaving behind the bus or their car to hop on the bike. Gift a co-op cycle bike as a perfect gift option who wants to revamp the commute or start riding around the town for exercises.
4. Muscle Soak Himalayan Salt:
This bath soak will help people relax their muscle after a stressful day or a grueling workout. It is made up of black pepper essential oil and Himalayan salt.
5. Tea Gift Basket:
A healthy, delicious and perfect for any time of the year. Both black and green teas are packed with essential antioxidants and gifting a tea basket is fun because the person receiving will get to try a variety of flavors.
6. Healthy Cook Book:
Convert your friends and family to the art of delicious healthy food when you get them a cookbook which proves you can eat good food and maintain your body.
7. Fitness Classes:
Gift a fitness class passes which can include membership of a Gym, Yoga, Zumba, Aerobics etc. A class pass is a wonderful option for someone who loves trying new things.
8. Healthy Ice Cream Maker:
Gift it and see your loved one converting frozen fruits into a smooth and creamy treat and satisfies the craving for ice cream without unwanted ingredients.
9. Protein Bars:
Protein is essential for our body and getting protein from a chocolate bar is the best option, especially for chocolate lovers.
10. Workout Clothes:
You can get it for fashion freak rather than a foodie. If any of your loved ones are into working out then gift them something which they can use and encourages them to go for workouts.
11. Fruit-Infusing Water Bottle:
A perfect way to give the gift of health is by helping someone build in a new healthy habit. Drinking water is essential and one of the top most essential habit that has a big impact on health and more fruits in the bottle along with it gives more flavors and a perfect habit.
12. Gym Bag:
Gift a gym bag for those who are already sweating themselves in the gym or are planning to start up. Focus on those bags which have protective storage and which can carry multiple things and looks stylish.
13. The Ideal Plan:
The best way to share a healthy lifestyle with those you love is to share their ideal healthy meal plan.
14. Yoga Mat:
If you and your loved one is taking up a yoga class then get a yoga mat which must be grippy and durable. Go for sticky, eco-friendly and thick mats.
15. Fit Bit:
The first step towards a healthy lifestyle is to get moving. You can now track your steps, calories burnt and heart rate with Fit Bit Wrist pedometer.
16. Nutri Bullet:
For the one who loves to spend time cooking up a storm in the kitchen, gift them a nutri bullet this year. The high power mixing appliance in their kitchen will help them blend up healthy smoothies, shakes, and soups quickly.
17. Cool Apron:
One of the healthiest ways to stay healthy at home is by cooking natural food. The stylish apron can inspire any person to get in the kitchen and cook up healthy meals.
18. Alarm Clock, plus Exercise:
Not all of us are morning people, but anyone can squeeze in a little exercise and start the day off healthy with a dumbbell clock. The motion sensor in it will not allow shutting off until you complete 30 curls.
19. Boxing Gloves:
Going for a few rounds of punches is a wonderful activity for your hands. It merges cardio with coordination and strength.
20. Body Fat Monitoring Scale:
Also known as a Body Scanning Machine is the best gifting option to help people know their body fat% along with muscle mass%, BMI, BMR.
21. Work out CDs:
Gift some work out CDs of health experts which they can use at the free time and do their work out at home. You can also gift CDs of Yoga and Zumba.
like it! Pin it!
22. Health Magazines:
Various health magazines reveal health secrets and tips which serve as a wonderful gifting option.
23. Aroma Therapy Gift Set:
If aromatherapy is the game for your loved one then gift them a diffuser. This is not only easy but also a perfect fragrant way to stay fit.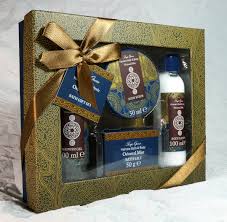 24. Fresh Foam Arishi:
The shoe from New Balance is a wonderful option for all those who are running a race and also for those who are not.
25. Brooks Chariot Heritage Sneaker:
The shoe is inspired by the brand's most worn running shoe from the 80's.
Slamming battle ropes is an epic work out in Cardio section which strengthens abs, shoulders, legs, and arms.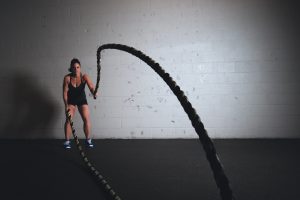 27. Protein Powders:
If your loved one is a regular gym person then gifting a box of protein is going to be the best gift for them.
28. Nutritional Food Products:
You can share some food products hamper which your loved ones can use at home and fulfill their nutritional needs with healthy weight loss, gain, and maintenance.
29. Tough Training Gloves:
For those who lift in the gym. A tough training workout gloves are a must which provides wrist supports along with full palm protection.
30. Buds:
The wireless sweat and waterproof buds are going to be the latest gift ideas which can be gifted to both him and her which have a wonderful sound quality.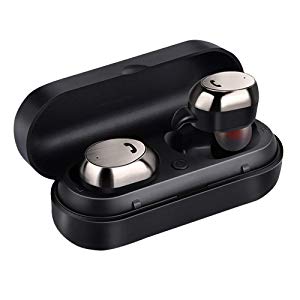 A blender with a sports bottle in one. Throw in some fresh fruit and yogurt and any smoothie ingredient and press "Blend" and you are good to go.
A perfect option for studio fitness goers or a class passer which helps in practicing everything from Pilates to yoga for better grip.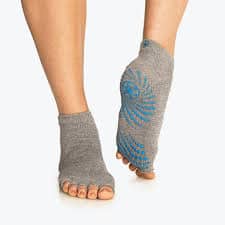 33. Fitness Bracelet:
Gift a fitness bracelet from Omron Healthcare and let your female stay up with fashion while getting fit.
34. Compression Socks:
A versatile product for all fitness freaks which prevents thrombosis in people who travel on long flights, help improve oxygen intake and reduces muscle pain and swelling.
35. Gift Basket of Healthy Snacks:
A basket for people who love eating healthy on the go. Fill a basket with snacks which are high in protein and other vital nutrients and share it with fitness travelers.
---
FOLKS! Here are the latest trending ideas which you can share with fitness freaks this year. Check them out and share one or few of them as per the needs and requirements of your loved ones. Till then, STAY FIT, STAY HEALTHY!
---