5 Best Books To Read For Kids This Summer Vacation!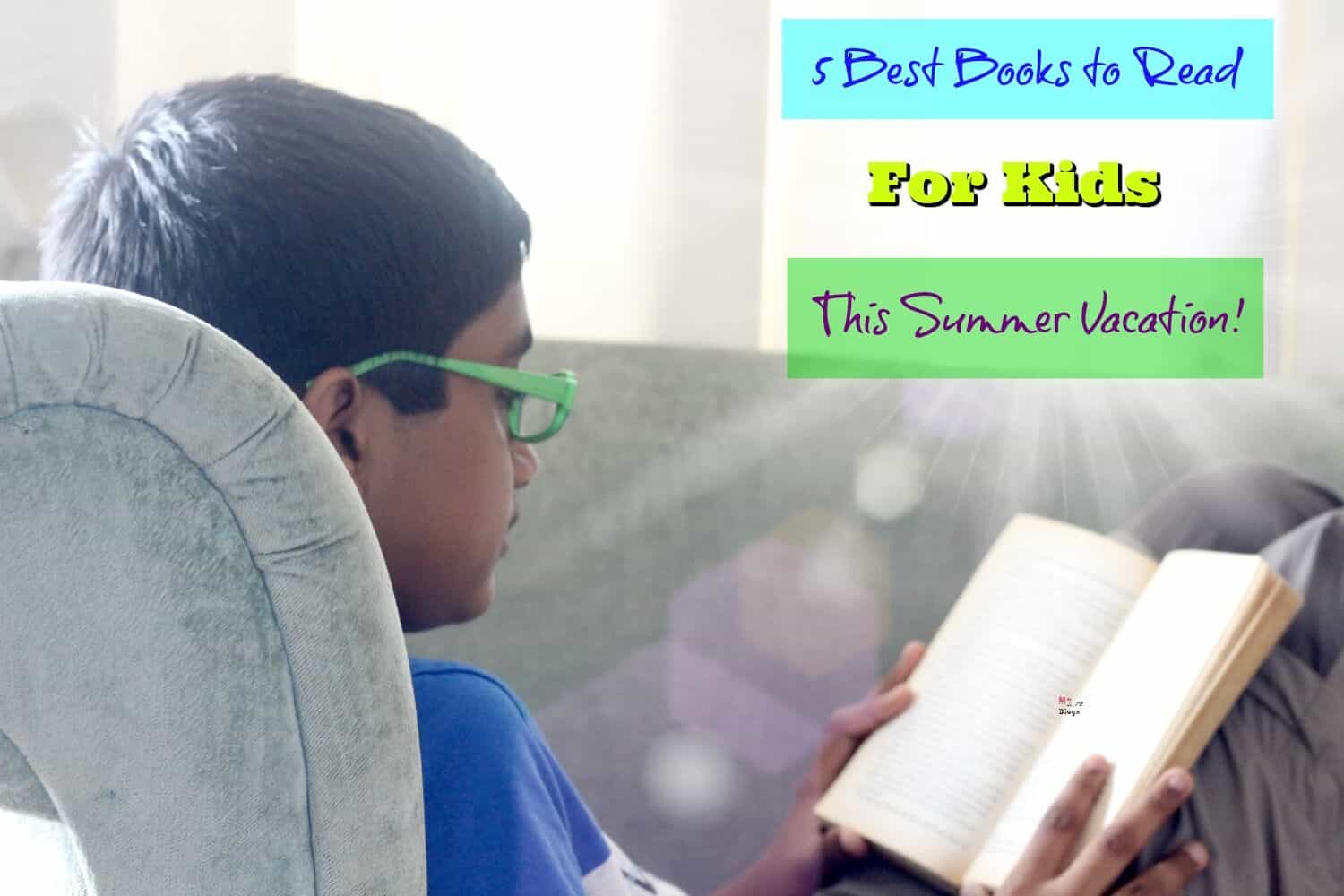 Summer vacations are a grand time for school going kids. Long summer holidays and ample time to laze around, playing indoor games with grandparents and siblings is fun. And the evening summer breezes are pleasant and something to look forward to after day's scorching sun.
When I was in school, we were assigned to write essays, given books to read and given Holiday Homework to complete. Our holidays passed beautifully with fun-filled activities and we were only completing our assignments towards the end. It was always a race against time. You can see I was a laidback student.
When I became Mom, I made sure my kids picked up the habit of reading and writing. I bought books for them to utilize their holidays in a productive way with fun. While holidays is a break time for them and me, I make sure they pick up a few books to read every summer. I guess I make a better mom than I was ever a student.
It is the "International Children's Book Day" and we today at MOAB, we have compiled the best books to read which are meant for this generation to roll their eyes over, so as to know about the current situation of this world, and also to learn different etiquettes along with some self-development.
There are numerous books written by various authors in this world and picking the best ones is a tricky task though we have tried to get the best ones for you all so that it becomes easier for you guys to gift it to your little mates.
---
Books To Read 1: The Blue Umbrella ( Ruskin Bond )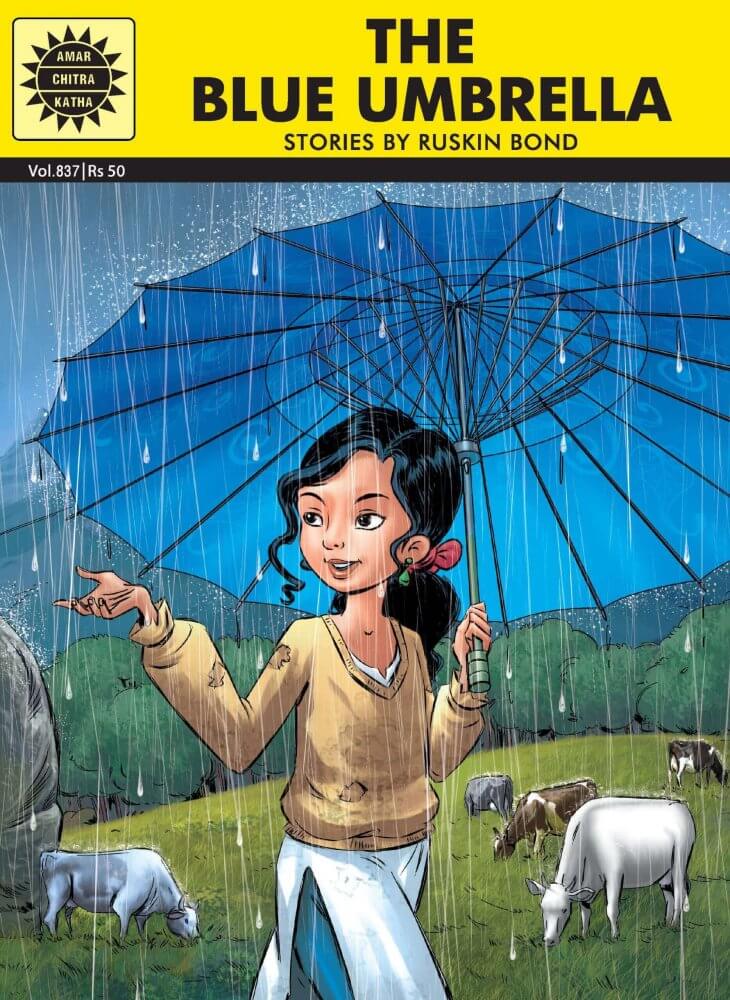 This Book is based on a girl who resides in a small village with her family where she gets attracted by a Blue umbrella which she finds in the hands of one of the city dwellers who were visiting the village. She gives her leopard's claw pendant to them in exchange for the Blue Umbrella. She is envied by the rest of the people in her area as she has the beautiful blue umbrella which has caught everybody's eyes. A shopkeeper named Ram Bharosa tries to steal the umbrella from her but fails in his attempt. When the locals get to know about this incident, they stop visiting his shop and his sales go down. When Binya gets to know about this, she feels sad and she donates her umbrella to Ram Bharosa and in return, he gives her a pendant with a bears claw in it, which is luckier than a leopards claw.
http://maaofallblogs.com/2015/07/tuning-into-kids.html/
---
Books To Read 2: Hot Chocolate Is Thicker Than Blood ( Rupa Gulab )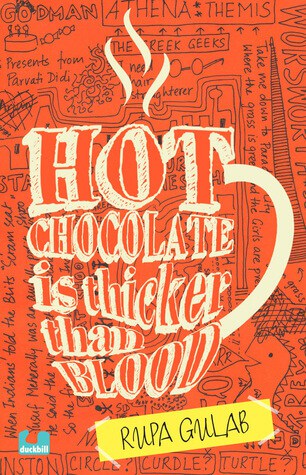 The main character of this book is a girl namely Anu, who finds her life going through a terrible phase in terms of, her phobias, curly unruly hair, adolescence life and what not. There is one thing which she values a lot ie is her loving family and all the members of her family are there for her in all her up's and downs.
The life turns messier when a secret gets spilt about her family in front of all the members which leads the family falling apart. All the problems are pile up. How Anu gets everything under control is what to look for in this book.
---
---
Books To Read 3: Our Nana Was A Nut-Case ( Ranjit Lal )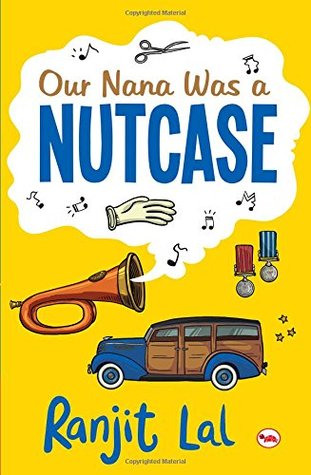 The storyline of this book revolves around a Nana ( Grandfather) who is a retired army surgeon. He lives with his four grandchildren at Mahaparbatpur in a Shadow House as their parents as busy into their work lives at Delhi and has got no time for their kids. The story is narrated by Avantika, one of the kids. She talks about the changes which took place in their lives when Nana starts to have symptoms of Alzheimer's disease. Nana is a person who is full of life when starts to forget things, smaller which end up being bigger things. With the help of Shabnam Aunty, who works with Nana in the General Hospital and whom Nana would like to marry, they try to help Nana face his future. When Nana's state gets worsen, mama decides to move him to a home, puts the kids into the boarding school and sells off the Shadow House. Avantika is not able to stay quiet and thereby she decides to take this matter into her hands along with one of her sister's. Is she able to get things back to normal?
---
Books To Read 4: Mayil Will Not Be Quiet! ( Niveditha Subramaniam, Sowmya Rajendran )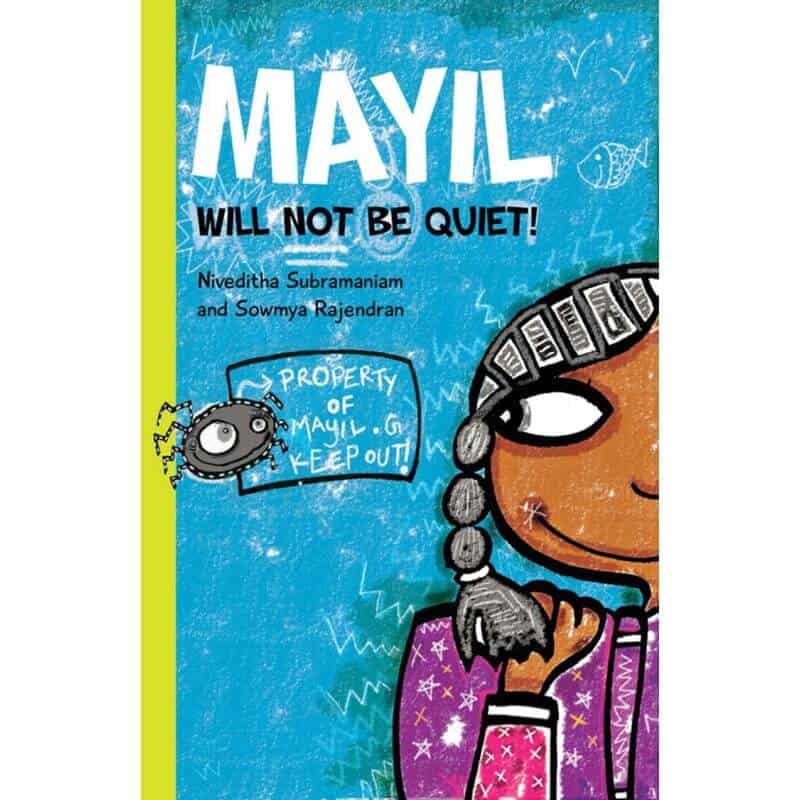 This story is about Mayil, a school going girl who is full of life and a chit-chat box! She pens down her mind and secrets in a diary. What happens in the life of this school going girl when she writes her diary is what the story is all about.
---
Books To Read 4: Mathematwist: Number Tales From Around the World ( T.V. Padma )
It is a collection of number tales from different countries. Each story is followed by a simple explanation of the math behind the magic, making the dreaded subject Math, interesting for the kids.
---
Books To Read 5: Brown Like Dosas, Samosas & Sticky Chikki ( Rebecca Manari, Heetal Dattani Joshi
"Brown like dosas, samosas & sticky chikki" picks up a controversial topic of "fair is beautiful" which governs the social makeup of the Indian society. This book is a valuable resource for kids for building positive self-esteem as it tells them that thoughts and actions define you and not your skin colour.
---
There are many other books which you all can get for one's kids and they are, the Harry Potter Series by J.K.Rowling, Midnight's Children by Salman Rushdie, Anne Frank the Diary of a Young Girl by Anne Frank, Manan by Mohit Parikh ( for teens ) and more.
Inculcating reading habits improves the creativity of the child and writing skill and their knowledge expands. The high energy of kids are channelized in a right way and the reading skills help them to grow their interest in their textbooks.
Hey, I have got the books for my kids, what about you?
---