5 creative date night ideas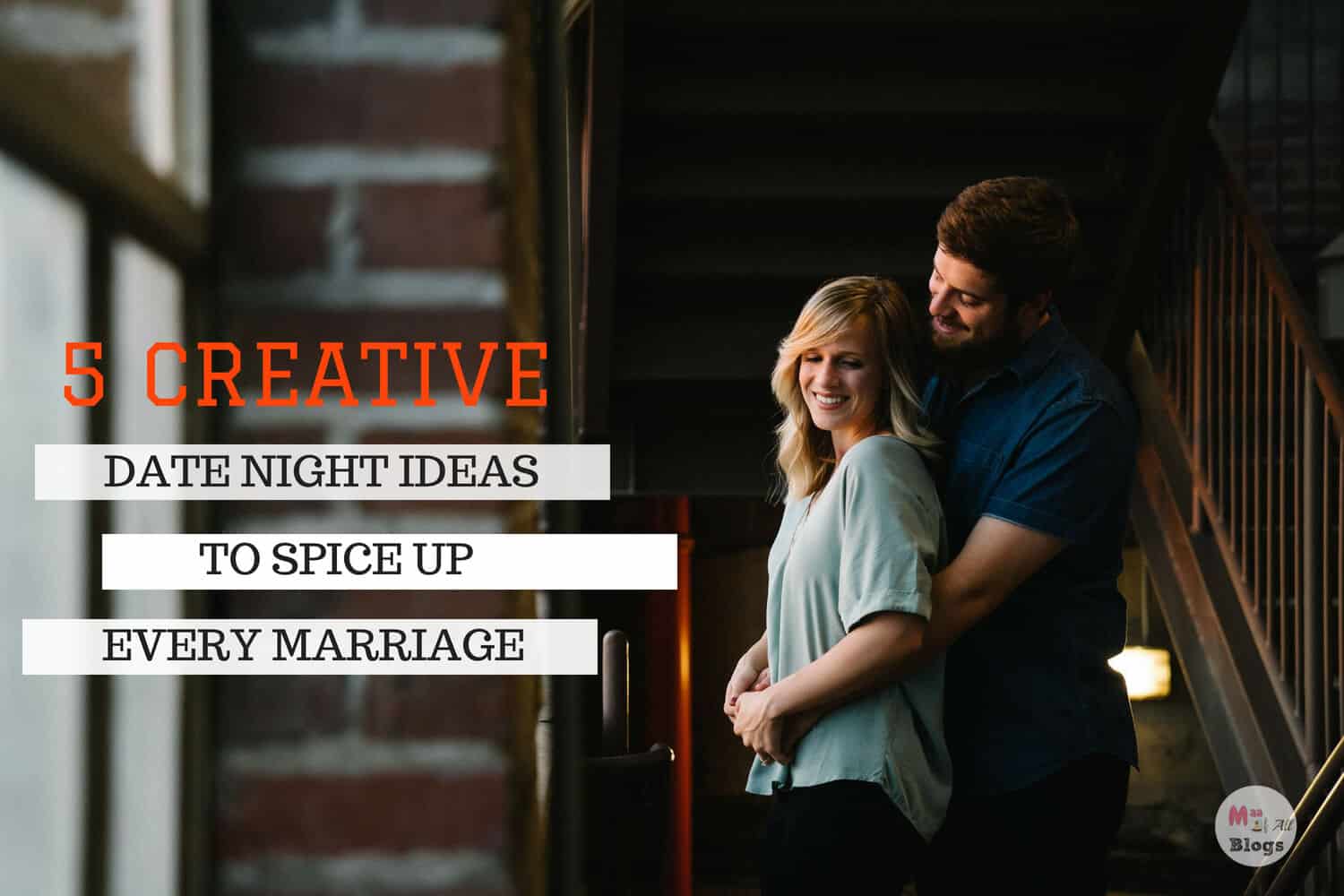 Last month I talked about how marriages are not made in heaven but need constant work. One thing that you need to work on is to keep the romance alive. In the initial days or your relationship or courtship, a tasty meal at some fancy restaurant along with a drink is all that counts as a great date. However, later on, these regular dates can lose their charm. To keep the spark alive, it is a good idea to keep experimenting. We are here with 5 creative date night ideas for the couples who are looking forward to revamping their love life.
---
#1 Hit the gym together
Commit to being fit for each other. Working out together is a fun way to shed your weight and to bond. It is a refreshing change from regular date nights. Not to mention, seeing each other sweaty and pumped up could be a turn on! You can go take an aerobics class together or be a part of a marathon, whatever floats your boat. Remember, Couples that sweat together, stay together!!
---
#2 Dance night
You could take up dance classes, together. You could book a private session if you wish. Opt for cozy dances like Salsa, Tango etc. Thereafter, you could even visit a disco and enjoy some cocktails or mocktails, together. Better still, make some mocktails at your home and practice your dance moves, right in the comfort of your own home. The playlist of songs can be compiled as per what both of you like.
---
#3 Cook dinner together
Pick some exotic dinner recipes to cook. Pick up the ingredients from the supermarket and prepare dinner together. At times, it can be really fun to prepare a meal together. Enjoy a self-prepared, candle-lit dinner with some soft music, thereafter.
---
#4 A night under the stars
You need to do some preparation here. You can lay in some soft mattresses on the terrace and some cozy cushions. Take along some portable speakers for the music. Add some special touches like scented candles. You can order in some finger food and beverages to munch on. For stargazing, you can either rent out the equipment or borrow it from a friend. Enjoy the beauty of the star-studded night sky and the sanctity of silence. For the sake of being extra romantic, you can arrange for this lovely star-gazing experience at a nearby beach too.
---
#5 Movie night
Ever given a thought to a date with a back-to-back movie marathon. Wear your favourite pyjamas, grab a bowl of butter popcorns and Cola and enjoy like buddies! Include all sorts of movies from rom-coms to horror to animated in your date night and enjoy your heart out.
---
If you like it, then pin it.
We hope these 5 creative date night ideas inspire you and your partner to bring in some fresh twist to your dates and even your married life. It is a good idea to carve out something special every now and then to bid goodbye to the monotony and spend some quality time together. All you need is to put some thought into it and be creative without having to spend a fortune on date nights!
---