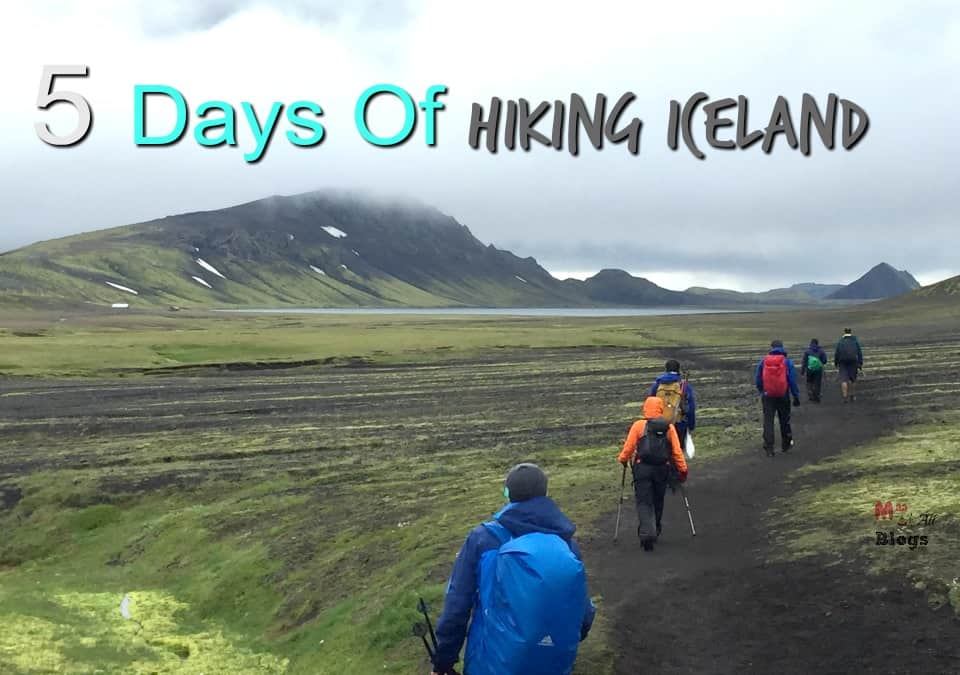 While there can be no word limit to my experience while hiking for 5 days in Iceland, I have tried to bring snippets with pictures of my hike to give you the feel of the experience.
There was, however, a very long built up,research and preparation to this trip and you can read all about it in my previous posts listed at the end of this blog.
This is how my story began…
I was supposed to travel with Swati from Mumbai and the thought of having someone on a long travel journey with a long haul was comforting but destiny had something else in mind. When I send my visa for processing, I got a call back from the Danish embassy(you can apply through Denmark for a Shenzhen visa), letting me know that while I had a long haul in London, I had not applied for a London visa. So I had forwarded all my paperwork to my husband's travel desk as I am always bad with it and this time they had messed up. I had to literally beg the embassy to not cancel my visa and I promised them to change my tickets and make sure that I pass through a country in Europe which allows entry through Shenzhen visa. All my tickets, my accomodation, and my tours had been paid for, plus there was months of planning and anticipation. I got lucky this time as the lady on the other end understood me.
The next few days were all crazy with packing, wrapping up work, getting new tickets done and travel, which was a good 1o hours to Paris, then 6 hours layover then another 1.5 hours to reach Iceland. But I made it!
Luckily we had managed to coordinate the timings of our flight and it was just so relieving to see a familiar face at midnight in an unfamiliar city of Reykjavik, thousand of miles away from home.
Swati and I spent the night in a hotel near the airport and then took the bus ride to the city in the morning to meet our friends who were arriving the next day. That day was spent walking around the quaint little town and in cafes, window shopping and just drinking in the atmosphere of the city.
Did I mention that everyone in Reykjavik looks like they are from Game Of Thrones?
We were to start our hike the next day so we wrapped our day early.
Day 1 of the Laugavegur Hiking Trail: We were picked up from our hotel in a van then transported in a bus from a common point. We were given ingredients by our guide Haukur to make our own sandwich. Little did I know this was not an experiential but just the beginning of an everyday routine. We started the hike from Landmannalagaur camping grounds.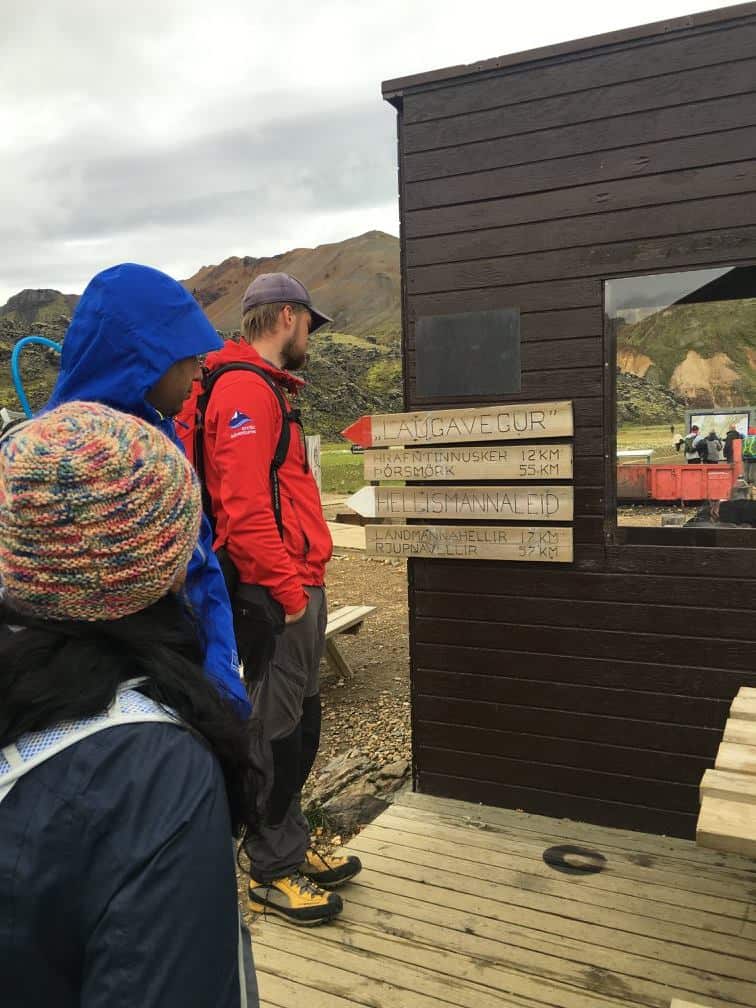 We started the trail by crossing a valley along a river, then hiked up near the geysers, the hot springs and around dragon stones, a frozen lake, glaciers and were much glad that we finished in one piece when the weather turned south.
Our lunch that day was on the edge of a cliff. I don't remember eating much as I was most worried to even make a move.
Our guide was enjoying the looks on our faces and that's when you realise how much of a city person are you and how much your guide can get crazy.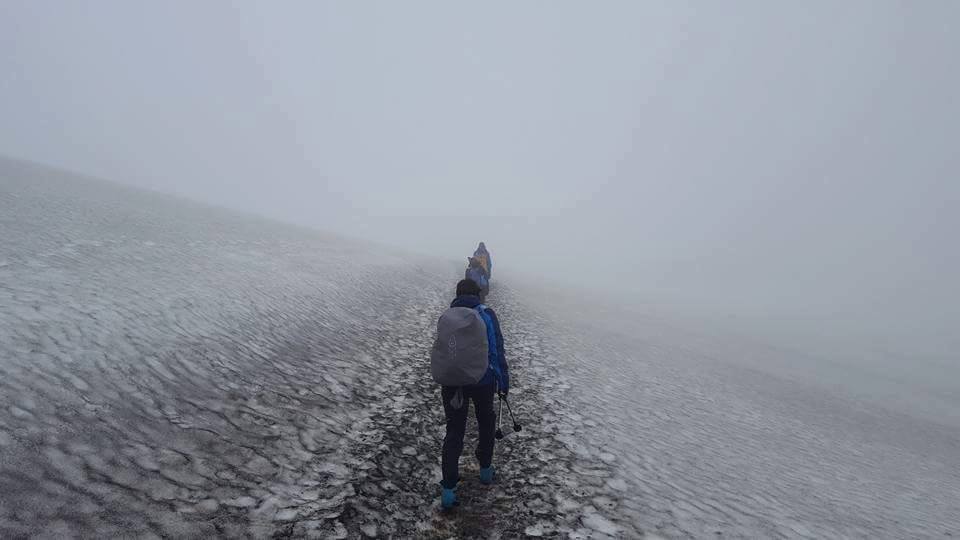 We camped that night at Hrafntinnusker, which means ravens obsidian dome. When I reflect now it was an easy 12 kms hike but that day it was a different story. When we reached the camp it was super windy, the vision was blurred. I had never put a tent before and that weather the tents were flying, the wind was blowing our faces off. I almost had a brain freeze.
While some of my friends stood relentlessly and put up tents, I headed to our cooking camp and tried to help out there. Unlike what we had expected, we were supposed to cook our own meals and clean and wash on our own and that too after paying up so much. There is nothing like a warm cooked meal after a day's walk.
p.s.Luckily I am not too fussy about food, but if you are you might want to carry your own food.
Day 2 Hrafntinnusker to Alftavatn-
On Day 2 of the hike, we experienced the worst weather. It was cold and rained most of the time.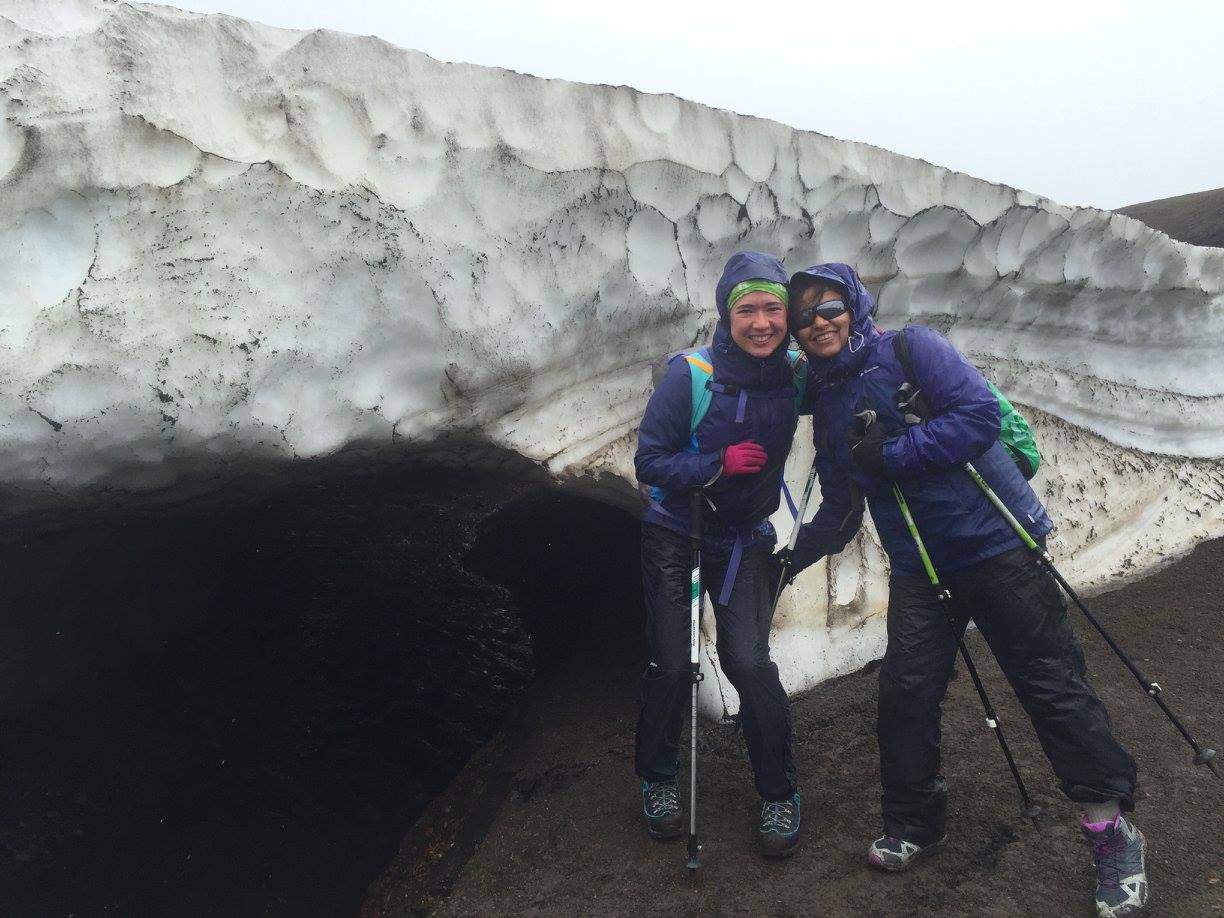 We reached our first river crossing not knowing that there is going to be one.
Being unprepared, I was nervous and fell into the river. I remember feeling horrible and cold. The entire focus after reaching the camp that day was to dry my shoes, clothes, gloves etc.
We camped that night at Alftavatn. Unlike the first day, it was clear by the time we reached there and once I had dried my things and changed, I got engrossed in the beauty around. It was a beautiful camping site next to a lake and mountains. The camping ground was flat and it just felt like a treat after the first day.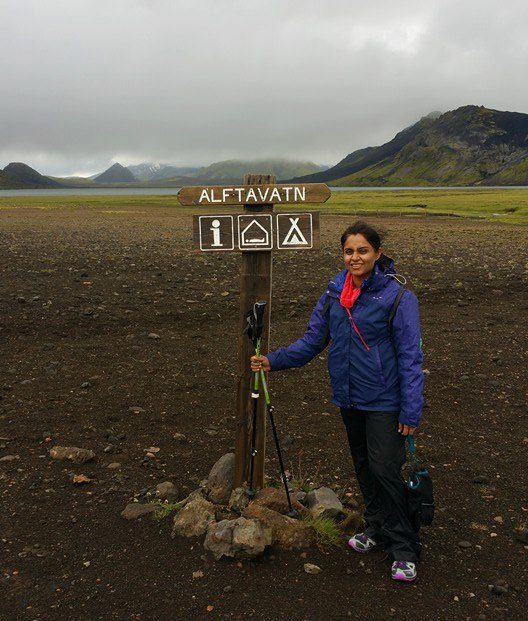 A hot meat soup made by our very own hiker cum chef Kevin was such a treat that day 🙂. If you are wondering what was the meal after the soup, well the soup was a meal and trust me we truly appreciated it. My over-enthusiastic friends even went for another 2-hour long walk after reaching the campsite, while some of us decided to just chill.
Learning- There can be these unexpected surprises on a trail as the snow is melting everywhere, so best to be prepared.
Tip: Putting an entire tissue roll and some bread inside the shoes, will help it dry faster. Of course, don't let your friends know this all they will scorn you for the rest of your life.
Day 3 came as a pleasant surprise. The Sun God was shining in our favor and never in my life have I appreciated his presence more. There were two river crossings, needless to mention we were pros by now. We crossed both without much drama or issues. One of my friend's shoe went down the stream and Kevin and Haukur, graciously ran some long distance along it and surprisingly managed to recover it. The terrain was easy and we saw some flowers on the way as well. Good weather made us trek more than we were expected to – 15kms hike was extended to 18 km and was filled with detours, thanks to Haukur. We sat on moss cushions and braked for lunch. How could anything be ordinary around nature :)?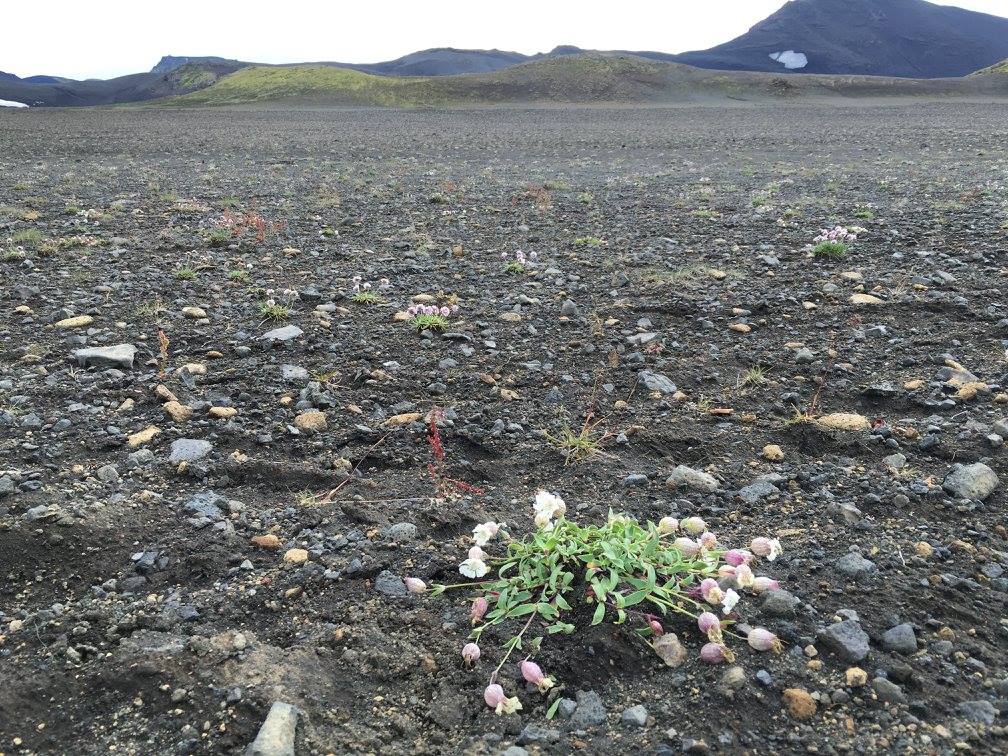 Finally, after we reached the camp I even joined the group for a walk to the canyon which was gorgeous. Before we reached the camp we crossed the signboard which got me all excited.
The signboard showed Winterfell was just 6.8 km away (All GOT fans will understand), Mordor 15.2 kms and Isengard in a different direction 2.8 kms away. I never realised till now that while Lord Of The Rings was shot in New Zealand all the places mentioned were from Iceland and Game of Thrones was all shot here anyway.
We camped at Emstur that day. Emstur camping grounds were near a cliff edge and you could hear a river flowing next to the camp site. By now we had learned to make our camps well. Here we got some good toilets and I paid some 500 Kronas for 5 minutes of a hot bath (it is timed and after 5 minutes, the water stops). Bathing felt wonderful and I felt absolutely recharged.
Learning: Always carry an extra pair of shoes for emergencies.
Tip: Only some camping grounds have a bathing facility so use it if you really need to have a bath.
Coming up next is part 2 for Day 4 and 5 of the hike.
You might also want to read;
http://maaofallblogs.com/2016/11/5-days-of-hiking-in-iceland-tips-that-will-help-while-booking-your-iceland-trip.html/
http://maaofallblogs.com/2016/09/why-iceland-adventure-travel-should-be-on-your-top-list-even-if-you-are-not-a-game-of-thrones-fan.html/
http://maaofallblogs.com/2016/11/what-to-pack-for-your-hiking-trip-to-iceland.html/