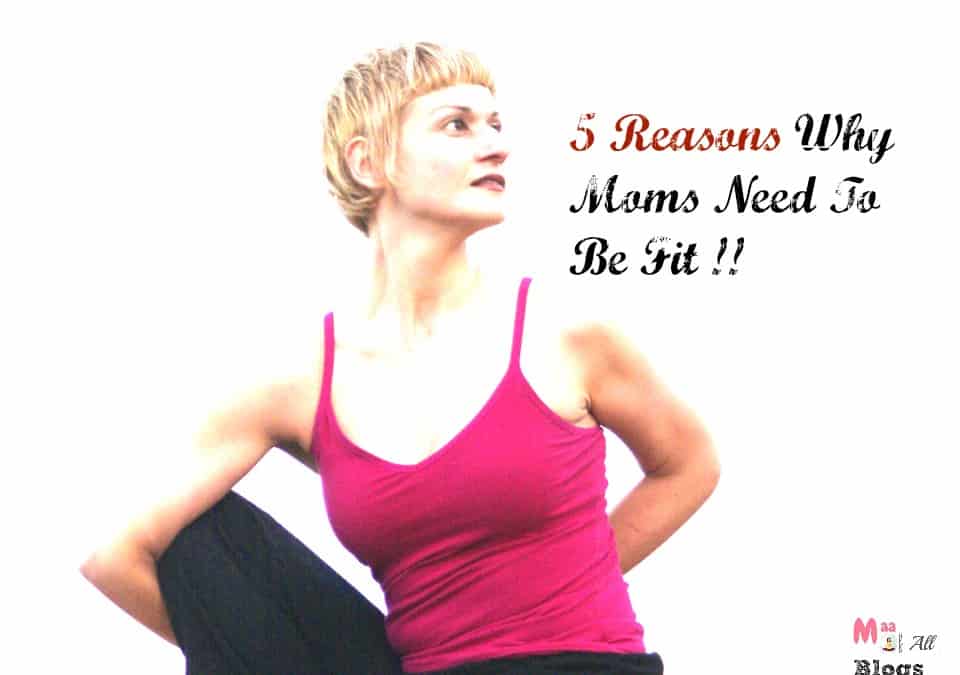 Ya, so I am back again harping and trying to get as many moms back onto the fitness wagon as possible and on the side motivating myself as well. The new year always starts with us making resolutions which for most of us die a silent death in less than a month. Almost 90% of the women I know have, 'fitness and weightloss' goals as a part of their resolutions. So even if you haven't as yet started rolling your mats out, dearies, we will let January pass as a trial month and identify February as our starting month :)! So why do we lay such emphasis on fitness and focus on moms? Here are our top 5 reasons on why moms need to be fit;
1. Healthy for thyself and thy family
And why do we need to be fit (read 'not-thin' but fit)? Most of us correlate being thin to being healthy and being fat to being unhealthy. But these are two separate matters. A thin woman ca be anorexic, which btw is an unhealthy state of thebody. Being fit gives me that extra energy that I need to run not only around them, run with them. While I can't beat their bout of energies, I do make sure that I can do my work, workouts and be ready to welcome them home once they are back from school and spend the day teaching, playing with them. Also, as we age we tend to lose energy or get surrounded by health issues. If I am not healthy, how will I take care of my family? So yes, being fit and healthy is my utmost priority.
2. I want to be their fun friend and not just a mom
I don't want to get winded walking up the stairs. I want to be able to get on my hands and knees and roll around in the grass with them. I want to do this and anything they want to do. Hike with them, compete in a race with them. And I want to be able to do this now, and when I'm 50.
3. Set and example for your sons and daughters
I love that lifting weights and being able to do a push-up is no longer considered too masculine for a girl. My sons are watching me do yoga, running and lift weights and somewhere subconsciously they will pick it up in their lifestyle. I will never push them to do it, I will only show them the path. Also I feel being toned and tough is a sign of a strong woman, and a strong woman knows she can conquer any mountain, be it a literal one that she's hiking or a corporate one that she's dominating in the board room. They will grow up respecting a strong woman when they see one everyday in their life.
4. I want to live a balanced life.
Working out makes me a happier, more balanced mom. Last two days, I have realised that I have been feeling low on energy and mood. And it hit me, citing the weekend I have been sleeping in late and missing my morning exercise. Now exercise releases endorphins and endorphins do a lot to elevate your mood. While I decided to take it easy, I was just being lazy. Looking forward to my Monday morning workout now.
5. Break the Stereotype
Once you have a baby, you are expected to have a pregnancy belly and also all assume that all your quality time should be spent with your kids. The fit mom is either a celeb or someone who is not giving her kids and family enough of her time. On the contrary, a fit mom means a more energetic, happy mom which means that she will spend a lot quality time with her family and is she is happy, her family will be happy to. So go ahead and without guilt break the stereotype.