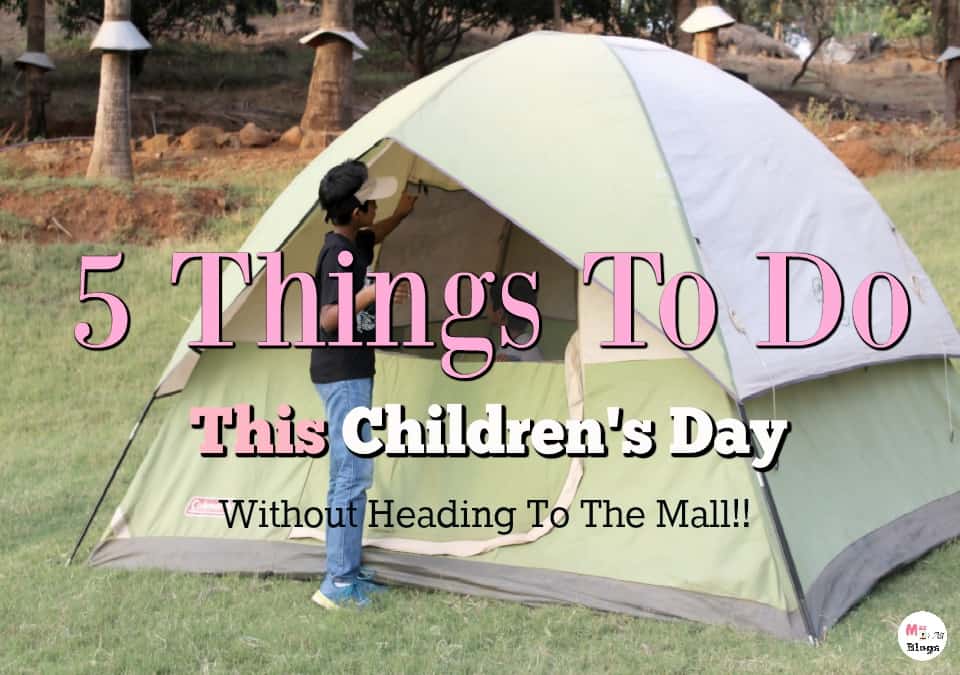 While we moms know that every day is Children's Day but this day has to be celebrated with much gusto or your little ones will be disappointed. I am up early to type this in before my little ones rise and see that mom is treating it like any other day. I would have thought today they will be off to school and I could manage catching up some work but guess what the schools have given them an off today and so if you are scratching your heads like me on what to do with them on a weekday, here are a few cues;
Children's Day Special Movie marathon
Didn't they always wanted to watch the Kung Fu Panda and Trolls again and again while you could only take them once? Let it be there way today. Line up their favorite movies and let them watch. Supply popcorn, some juice and invite some of their friends over. Order in pizzas and let them have it their way. Here is a list that can help you line up movies for them.
Bake a cake with them
All celebrations need a cake and if you are looking at getting that 100-volt smile, then just bake them a cake and make it special. Alternatively, you can involve them in the baking process. Here is a really easy 5-minute brownie recipe for them to try or these cake pops which your kids can't resist.
Throw a party and invite their friends over
This is something my kids absolutely love doing, ie having friends over. I have to restrain them to not invite their friends for my birthdays :). When my younger one was born my elder one would invite everyone over to celebrate his brother's monthly birthday, we obliged him for months as we wanted him to feel excited about having a sibling. So we all know how kids love parties. So invite your kid's friends over and make it a fun party by keeping a treasure hunt, some DIYs , some healthy snacks and a cake. Let the DIYs they create be their return gifts. All kid's parties in our household have to end with a return gift :).
Take them out to a park for a picnic
How many times have your kids experienced the nature up close and personal? Staying in big cities calls for a break from the schedule and you can head out for a picnic with your kids around nature. Pack a few goodies, a blanket, cutleries and some ball or a frisbee to play with. If your kids love books like mine, pack in a few. While we had a lot of picnics when we were growing up. Picnics today are rare and this is bound to get them excited. You can even try camping with them if the park allows that.


Take them for a workshop
With Children's Day around the corner, there will be innumerable workshops events happening around town so pick and choose one as per your kid's interests and take them there. This is better than spending a day with them at the neighborhood mall.
Hope we have managed to spring up some ideas for you. We would however like to hear from you what you finally did for your kids.
Signing off,