I have always had a creative bent of mind. Boring is just not a part of my dictionary. But what I feel I am really good at is locating a trend, or identifying a classic and reinventing the old into new or converting new into vintage. Let me share some examples of what I mean by this.
Converting my boring dining chairs to a chic piece;
Not bad haa :)?
So you see, I am always on the lookout for something creative. I have been forever looking out for adorning the wall of my living room. I was searching for ideas and then I stumbled upon this beautiful creation at the Asian Paints Store.
This wall painting is just one of the examples of what you can achieve at the store. For this Asian Paints has collaborated with BAAYA and this will be handpainted on your walls/rather mine :). I am so excited to try this out.
So there was a blogger's meet recently at the Asian Paints Bandra store to announce the foray of Asian paints into the transformation of boring/mundane furniture into customised statement pieces. Now for those of you who are already very inspired but don't know how to do this or just don't know what I mean, you can check out some cool concepts and how this works
here
or head to their Bandra Store.
The store in itself is so inspirational that you start bursting with idea the moment you step in.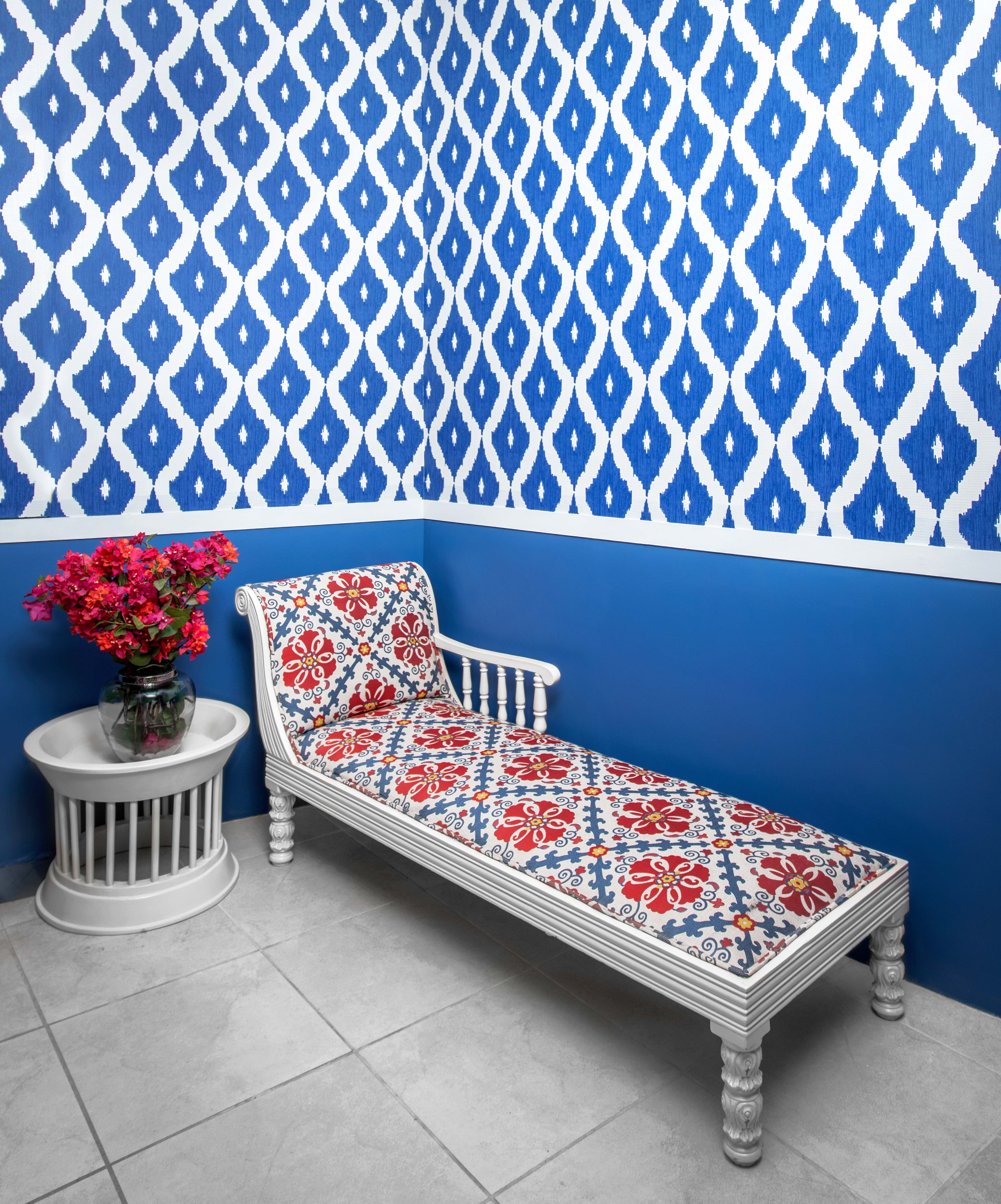 How can they help you ?
One, they can help you transform an existing piece of furniture by giving it an entirely different look.
Or you can start with a concept and they can help you shape it.
Asian Paints newest Woodtech Polyester that provides the wooden furniture a glass-like finish giving it an appearance of premium quality & luxury. Change the color, vinyl, laminate, etc. You can even add a color coated glass on top of your furniture. Or the new Asian Paints Woodtech Polyster which looks and feels like a glass with the high shine glossiness and finish. There are different finishes you can work with like PU, PU Palette, Emporio, Emporio PU Palette, etc.
To give a taste of how it works, we were asked to send in a picture of a furniture we would like to see transformed. While I got delayed and couldn't get mine customised. Here are some pieces from other bloggers.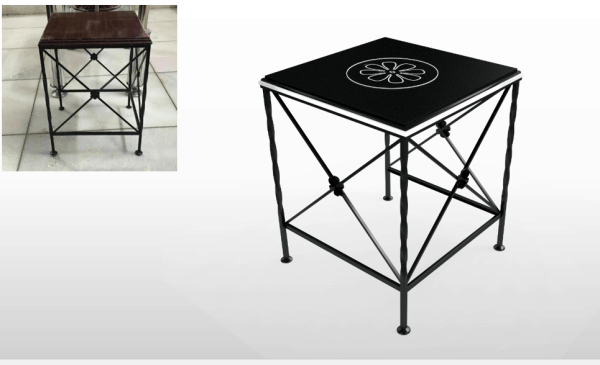 We also were given a piece to customise on our own and this is what my team conceptualised;
Deepa, from the brand also took us on a journey through various parts of India. The brand wants to pick Indian art and culture from Indian cities and use the inspiration in their furniture. So that's my bit of #backtotheroots in this story as well. The newest collection they have launched is a beautiful concept '
Ormacheppu
' which is inspired from Kerela.
This and a lot more is no their plate. As you see the brand has moved from just being a paint solutions brand.
So if you have ideas and no time or don't know where to get what you like. This is the store to visit.
You can also follow Asian Paints on