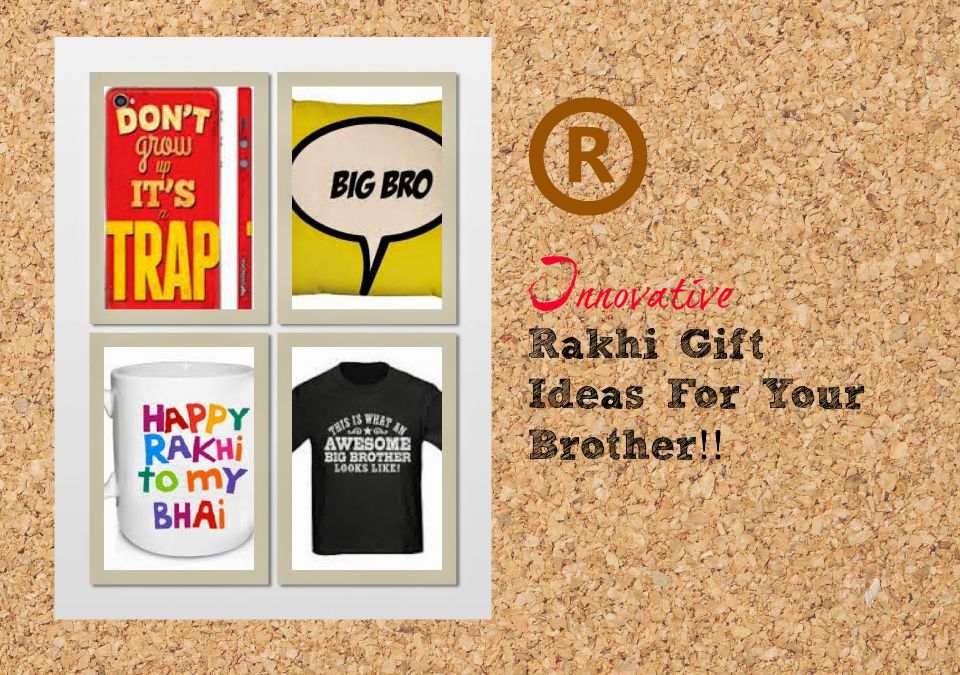 Rakhi is celebrated in our country to mark the bond between a brother and a sister.Where the brother vows to protect his sister all his life. While we look forward to receiving gifts from our brothers every year. Let's change it for once.
Why follow cliché and why not do something for your brother this Rakhi?
Giving you 5 quick and simple ideas to surprise your brother;
1.Personalise a Tshirt or a mug or even a cushion:You could paint it yourself or get it printed at the below sites with some really whacky or sweet captions.The other options are personalised phone covers,calendars,diaries etc.Personalisation just improves a gift. Like www.printvenue.com
2.Boy's love Toys-
All boys love gadgets, no matter the age. If a 8 year old loves his PSP, a 25 year old loves his iPad or his iPhone. You can never go wrong here.

3.Gift him an adventure or an experience:
Nowadays a lot of sites will list skydiving, parasailing, rock climbing, bar tending lessons, an Ayurvedic massage, bread making or even a tango lesson in their portfolios. All you have to do is click the site and order these , depending on what your brother would love. Some of them being, tushky.com, bluebulb.com, excitinglives.com.
4.Surprise him :
Remember all those times when you went out with your friends and didn't take him? Or when he was busy with his girlfriend and couldn't spend time with you?Make this Rakhi special and book him and yourself for a movie and dinner. Or even a play or a stand-up show. Put it on a scratch card and gift him. It will be fun to see him excited scratching to figure out his gift.
Source:http://www.pinterest.com/explore/brother-birthday-gifts/
5.Make him a DIY Gift:
Like a man cake or if you have a kid brother, then you could do the same with candies and cupcakes or just colours.
Hope you got some ideas for your brother this year and he will surely feel loved once he receives any of the above.
p.s.: This is not a sponsored post :). All sites mentioned above are the ones that I have tried on my own and it's based on my personal experience.