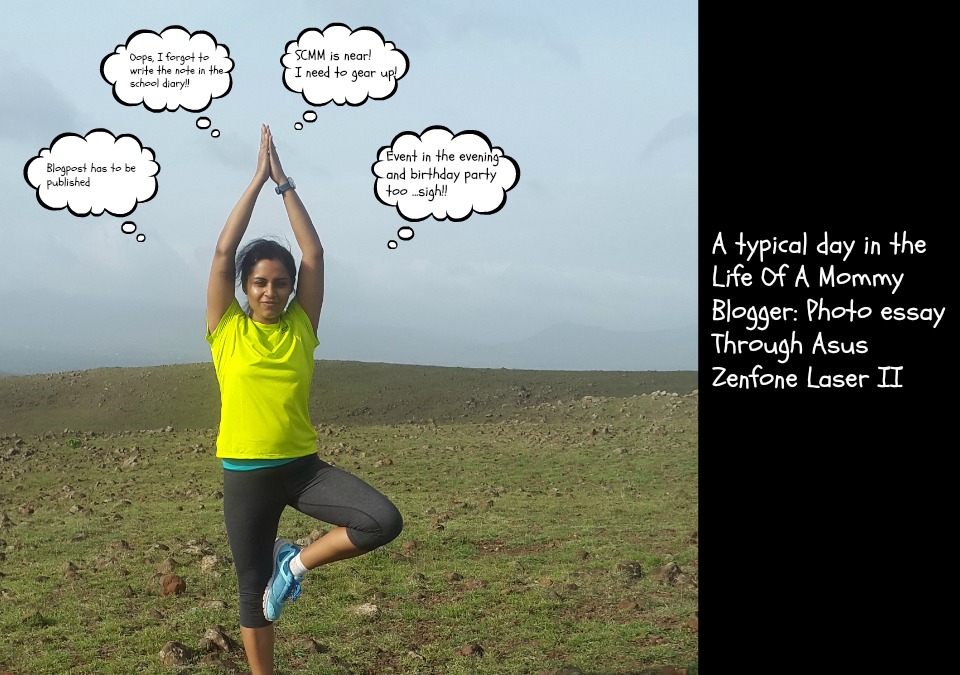 Only a blogger can understand the intricacies involved in being a blogger. What most people think that bloggers dress up, go to events, click their selfies with celebs and write about it. They have no clue, how much hard work goes behind the scene. Writing a post is just 50% of the job, you have to be a good photographer, then there is picture editing, 360-degree social media promotion, networking with PR and fellow bloggers. And if you're a mommy blogger you are double whammed. Not only do you have kids to send to school, feed, teach, play with you have a special baby, your blog which needs constant feeding too. I decided to share a regular day in my life through a photo essay with the coolest phone . Mommy blogger or not, I am sure you will be able to relate to it :)!
[metaslider id=3735]
In this hectic life came along a pretty little gadget which became a boon.
I had fun going through my day, documenting moments with Asus Zenfone Laser 2. What did you think of my day and of Asus Zenfone Laser 2 phone? Do let us know we always look forward to your feedback.
p.s : Points to be noted.
a)My hubby travels a lot, so couldn't frame him in these pictures.
b) My elder one is camera shy, so mostly he was clicking pictures.
c) And before she jumps the gun, most pictures are clicked by my cousin Srishti Srivastava. So picture credits are to her :).
d) All pictures, video have been taken using Asus phone and editing has also been done on the phone.
Until next time,
Signing Off,