I am movie lover,like any other Indian,but sitting through a 2.5 -3 hr of singing,dancing and randomness is not everyone's cup of tea.Neither can most people handle ,serious or art cinema,after all,there is enough and more drama in our lives to handle.Short films are therefore very appealing ,as they are today's medium of choice for inventive storytellers.They are just about 5-10 minutes long,but interesting enough to catch your attention and strong enough to send the message across.They are slowly picking up a fan base in India,
SHAMIANA is India's fastest growing short film club which showcases the short films from India and all over the world and promotes young talent.
 Never had I imagined that the short film industry in India had gathered such a huge fan base . As I tread into this genre of films, my perception of them being mere documentaries changed. A short film is now capable of entertaining you as any feature film in a much lesser time. Hats off to people like Cyrus ,the founder of Shamiana,who have given a boost to this cute genre. 
Even renowned celebs have finally started giving them recognition and are trying to do their bit to give shorts a boost. 
Very recently ,Shamiana on 25th September ,inaugurated a dedicated hangout in the grounds of store 'Bliss'  in the suburbs of Versova,just off the new Metro station.Here,as Cyrus visualised,it will be an opportunity to keep the relationship between,short film lovers,directors and actors ongoing affair every weekend .The inauguration saw a large crowd gathered in the premises,including actors,directors ,Shamiana team members and some movie buffs like myself.
The event was opened with a short speech from Cyrus Dastur,putting across his vision for shorts films in India and what led him to launch this cafe.There were five films showcased,some being;'Mritak' which is nominated for the national award,by this very talented young director Madhavi,'Tigerboy',a heart wrenching Italian film of a boy who never let's go of his tiger mask.My favourite being 'Human',directed and acted by youngsters(some in college),it sends across a beautiful message and so simply.Take a look,as to why I loved it so much.



It is a  commendable effort from Cyrus,as he is trying to inculcate a culture ,which reminds me very much of how i feel whenever I visit the Prithvi cafe and theatre.I get to watch good ,innovative cinema,meet and interact with the actors and directors and generally just lounge around with 'Chai' and some scrumptious snacks.My only hitch,I wish there was a little more space in the cafe and more seating.It being an open air ,also might be a little problem during the monsoons.But this is just a start and I am sure the Shamiana group has many a things planned out for their cafe.Here's looking forward to building a new cult.
Building a culture
Cyrus Dastur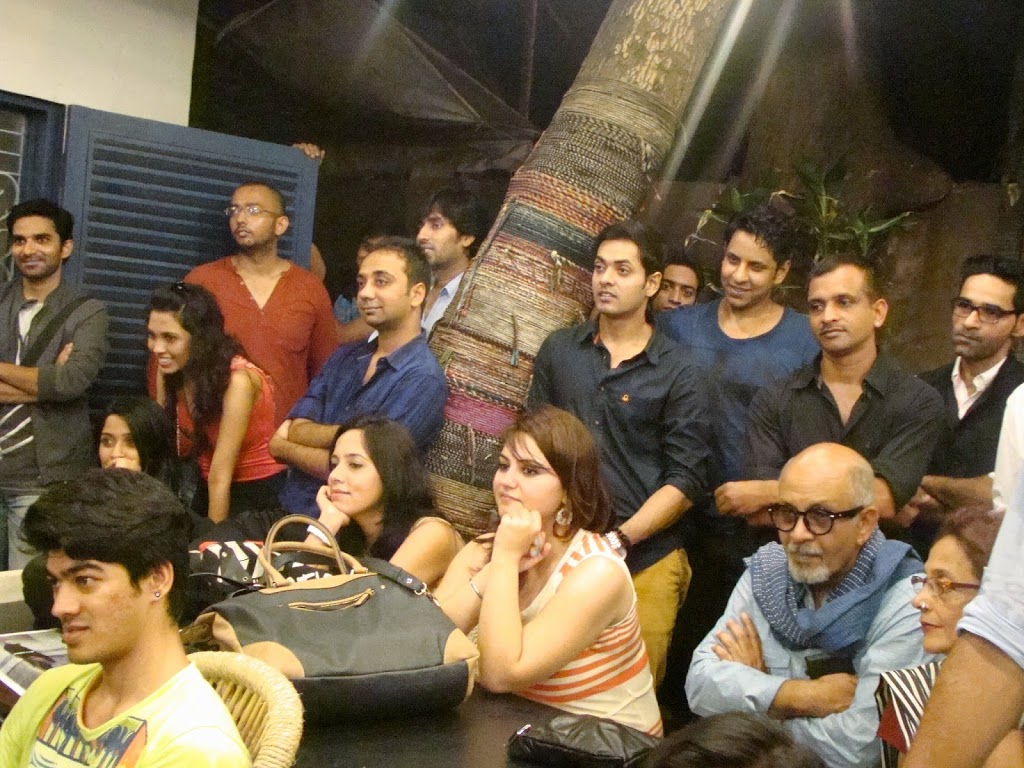 Look who is here!
For that perfect Cuppa!
Don't they look yummy?
Just check the crowd
That moment when the  photographer gets framed :)!
The crew and cast of Human