Blogging about something you love doesn't really seem like work.
I'm a fashion designer and a dedicated mother, and unlike what is perceived, a lot of moms love to dress fashionably and are tuned into fashion updates .
So it was icing on the cake when I was asked to attend Anupama Dayal's show, "Manjula" at Fashion Week for MaaOfAllBlogs!!
The frenzy, the media, the models and the atmosphere make the experience all worth your while!
Anupama's collection was inspired and dedicated to her mother, emphasising on the magnificence of her spirit , lust of life and her generosity.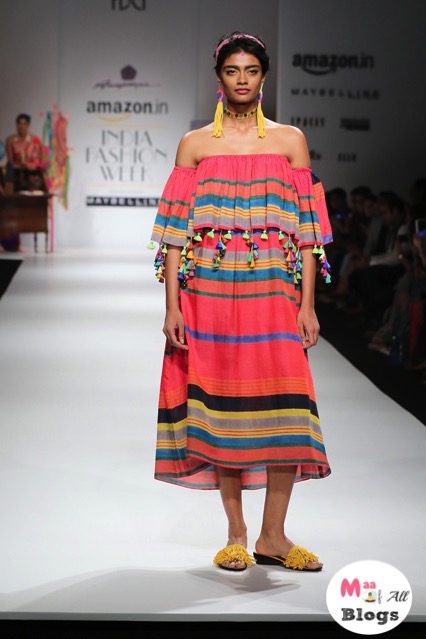 The styles were very carefree, Boho and chic at the same time.
Her lust for adventure shone through the flowing drapes of silk, as the models sashayed down the ramp.
Banjara jackets, Off shoulder tops, fluid long dresses with slits and halters necks highlighted with hand printed stripes and paisleys were predominant in the show.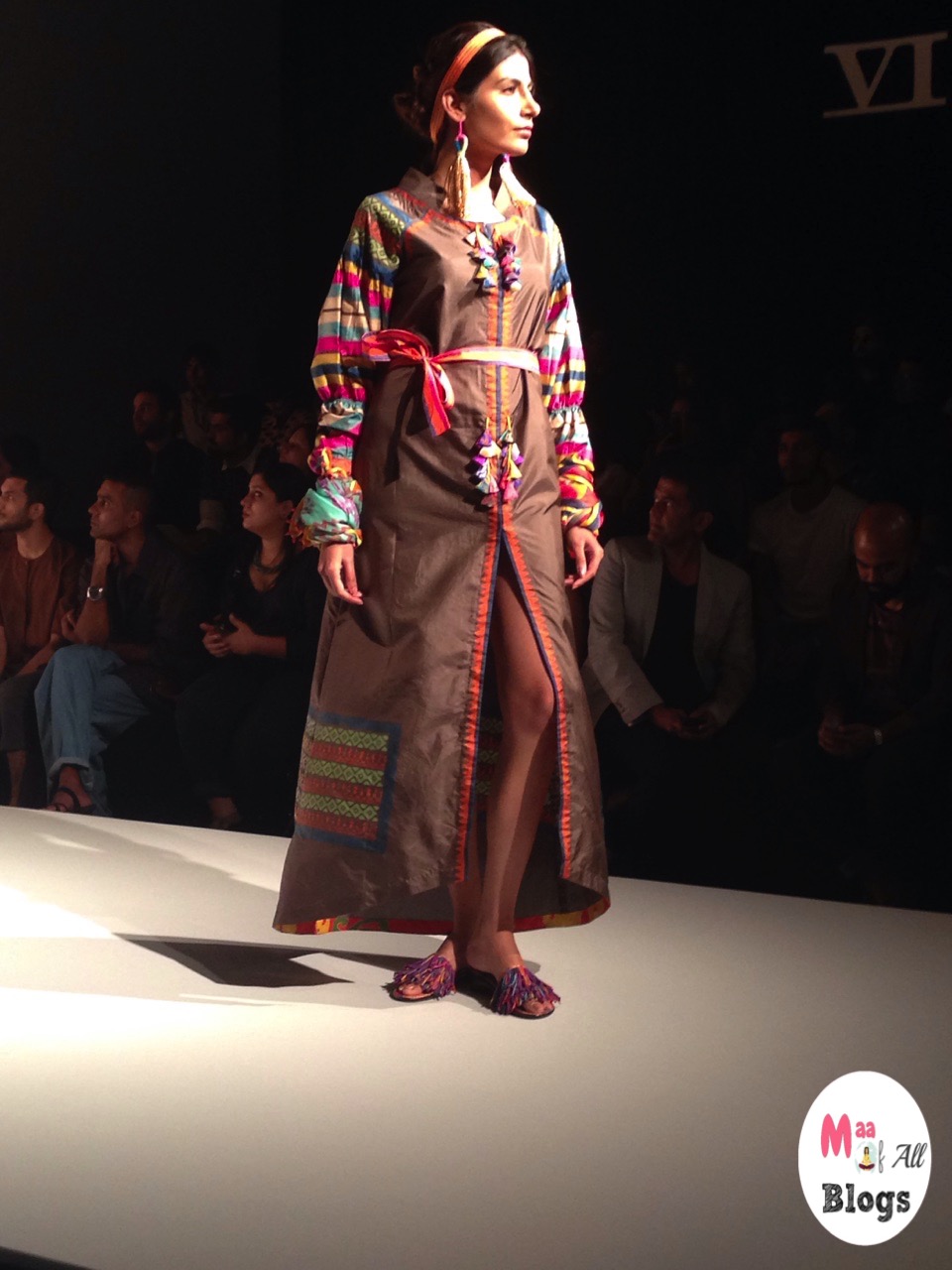 Colours such as Aqua, tangerine, papaya and electric blue were used and made, quite a statement!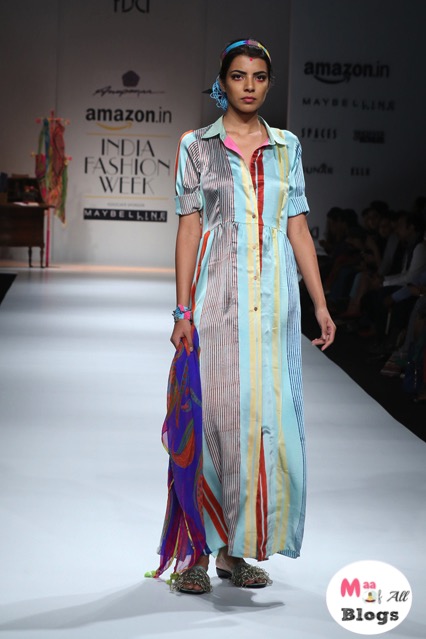 The zing was personified by the textile tassels in metallic beads to the tie-string ends of each garment to add that spunk!!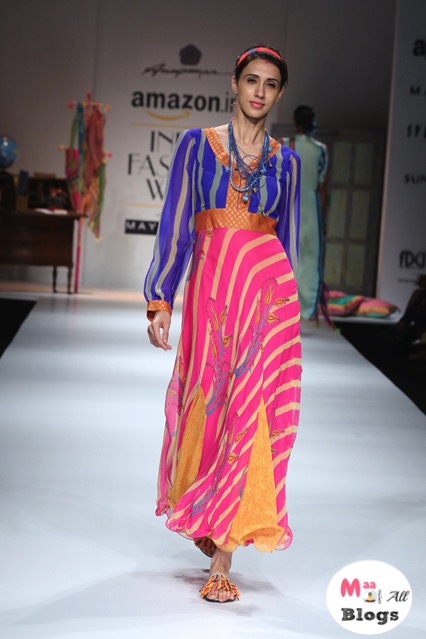 All in all the collection was a treat for our eyes and definitely a must have for the coming summer season!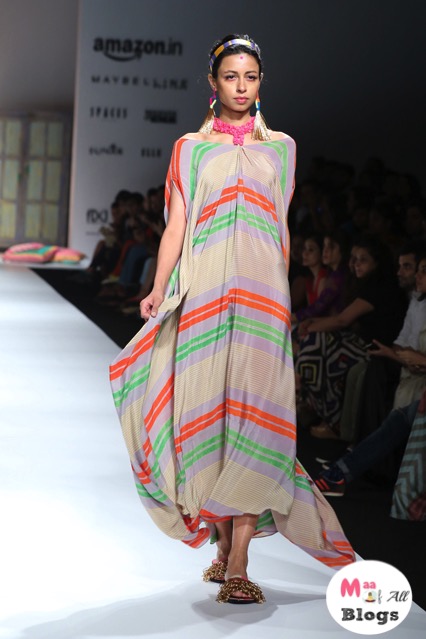 Fashion week is all about meeting new people and networking!!
I met quite a few of my friends from the fashion world too.
It is always a pleasure to meet Mr. Sunil Sethi the president of FDCI, charming and a very warm personality.
Also bumped into a fashionista from Hong Kong, Tokomo !! Her love for fashion shone through her outfit and I couldn't resist getting a picture clicked with her!!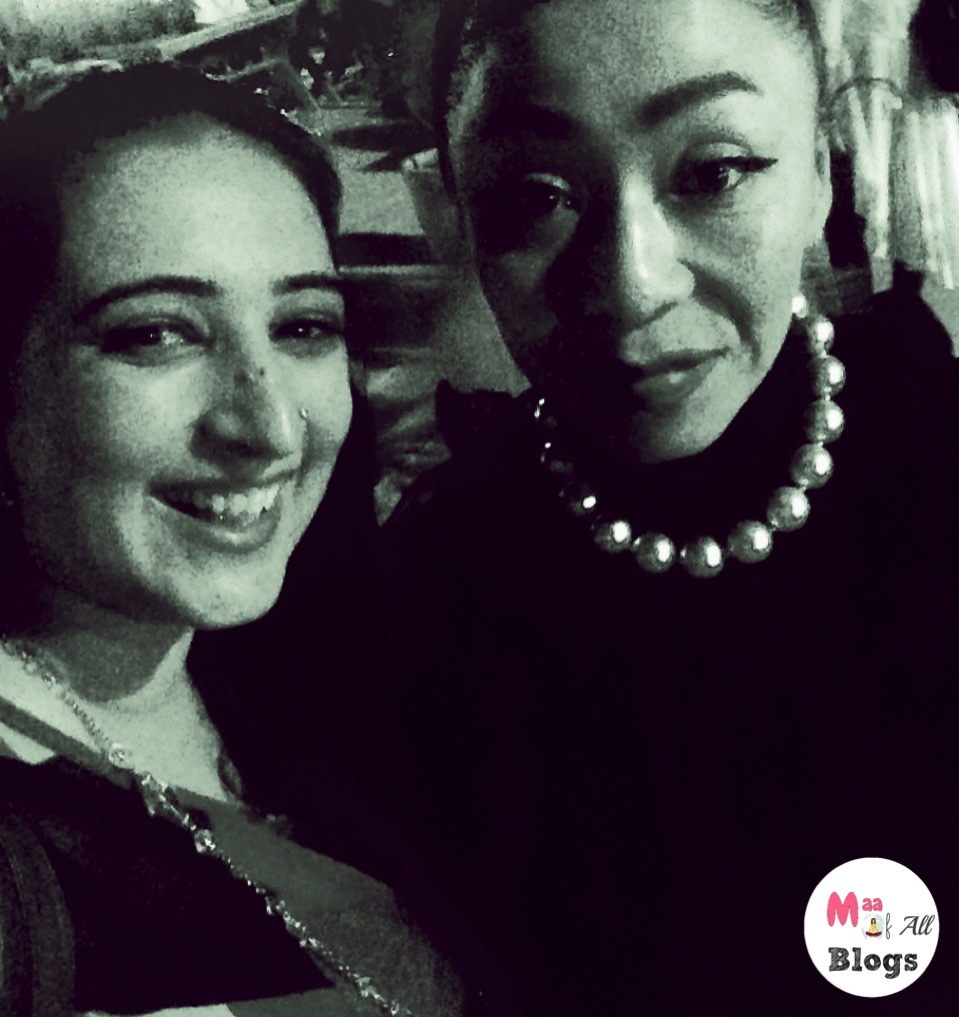 All in all an eventful evening of fashion, friends and love for the same!!
Take a sneak peak into the collection with this video.
Until, next fashion update, stay tuned.
Love,
Neha Vij Sharma,
The Maa Team.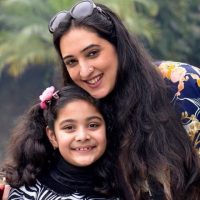 This article is contributed by Neha Vij Sharma, a mommy in The Maa Team.