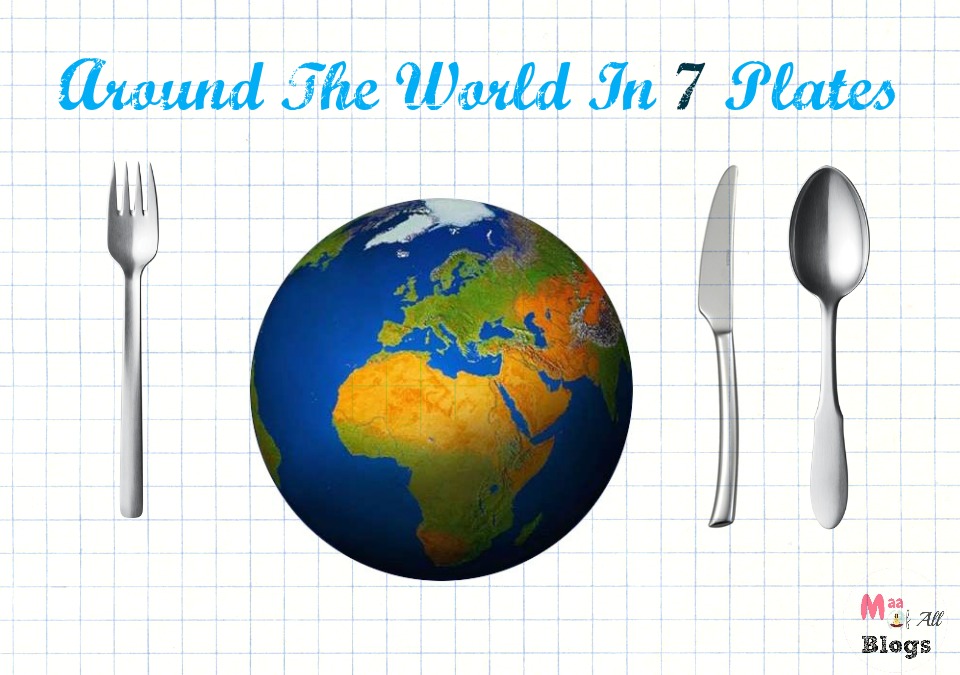 2015 was the year of adventure, exploration and every experience had me trying different cuisines from all over the world and in India also. Let's look back at some of my favourite discoveries and the ones that I will totally recommend.
Legend Of Japan in London
The land of the Queen, Big Ben and Buckingham Palace- London. Who would have thought that I will discover the Okonomo Yaki or Japanese pancake to be an outstanding find here! What is this and why is this unique? It's made in the most interesting way with layers and layers and is extremely healthy with loads of veggies, and if you're a non-vegetarian then meat. For Non – vegetarians it ends with a layer of fish flakes and sea salt.
Coffee With Friends in Abisko
If someone had told me early last year that I will be ticking off a line on my bucket list last year, I would not have believed them. But such is destiny, there I was last November in Abisko, a small town in Sweden, sledging with the huskies in the wilderness, basking in the light of the Aurora Borealis or more popularly the Northern Lights. The memories of those most unforgettable experiences, the food that I tasted there, still linger on my mind.
While there I was introduced to this beautiful concept called 'Fika', which basically is the Swedish tradition of having coffee and savouries over conversations with friends. When I had my first Fika, it was in the middle of the wilderness, we were sitting around a mud fireplace on animal skin rugs at -15 degrees. That black coffee with cinnamon bun was not the best I had tasted, but I knew I will forever remember cocoa beans burning in my palette and the sweet bun, balancing the flavours. Another tick on my list came when I tried the moose meat which is very common there. I had no idea that moose meat can be so soft and palatable. Read more about my adventure here
Scottish Delicacy
Now the concept of this might make a few people irk as 'haggis' is made of sheep's intestines and is a delicacy in Scotland. I would not have dared to even ask for this myself, as I am usually very happy with my regular 'butter chicken' and 'Nalli Nihari' with Indian spices kind of food. But fate would have it otherwise. While touring at Glenfiddich distillery in Scotland, I realised the only thing the menu had, was either a cheese sandwich or a vegetable soup and I was really starving. I had some soup which was excellent but not filling. I took a lot of time to decide but then I decided to give it a shot if I can't have it I could probably ditch it. The haggis surprised me with its flavours! It was served as a three-layered dish, potato mash as the bottom layer, haggis as the centre layer and topped with cheese and wine sauce to add flavour. By itself, it would have been tough for me but paired with all of the above it was lovely. Just the right kind of balance for my palate and with this, I was kicked to have added a new dish in a new country. The foodie in me is quite incorrigible you see!
Wineries Of Cape Town
Only an hour's drive from Cape Town – the famous Cape Winelands feel like a different world. There are rolling vineyards, towering mountains, historic wine estates and it's a must do. Unlike any other wine that I have yet tasted, these are pure and divine. Nearly every farm and estate in the area offers wine-tasting. I headed to the Zevenwacht Winery for the only reason that it had a spa right next to it ;). So wine and cheese pairing while here is a must do. You can read more about my favourite haunts in Cape town here
Go Natural At The Yoga House
Two years back if someone had told me that I should have satvik food, I would have made a face. I had heard great reviews about the breakfast at The Yoga House but one of my close friends told me that while she loved the food it was not my cup of tea and honestly I don't blame her. She was judging me from what she knew, but in the last two years, I have changed tremendously. Earlier I used to exercise only to be able to eat, now fitness is priority. So in short, I loved the quinoa upma with almonds in it for that perfect crunchy bite, poha with sprouts, the green juice(spinach base and where you can't taste spinach at all]) and a lot more that I tried here. The food is outstanding and the best part is there is a feeling of lightness and pride as you choosing to eat healthy and superfoods :).
Cuisine Of The Nawabs in Aamchi Mumbai
Aamchi Mumbai has a lot of cult joints, which I really enjoy eating at, as I am wary of the food at high-end restaurants or five-star hotels. I happened to discover this when I was called for a review of the Dum Pukht restaurant at ITC. The Quereshi family has kept this traditional way of cooking food alive in India for over 200 years and the recipes have been passed through generations within the family. MasterChef Shareef from the Quereshi family has brought this cuisine to the ITC Grand Maratha. True to the reputation, the food is outstanding. The kakori kebabs just melt in your mouth. Everything that I tasted that day on the table vegetarian or non-vegetarian had a distinct subtle flavour and reminded me of the old Awadh. So if you're in town do head there. Read my entire review here
Grandeur Of Rajasthan
Last September we headed to Udaipur, a city which had enamoured me since my childhood for it's grandeur. I had no idea that the city was known as the 'Venice of the east' as it's surrounded by 5 lakes. Some of the Palaces built by the Maharaja there are so beautiful and their location on the lake adds to the charm. Here I learnt to cook one of the most traditional and recipes unique to the region i.e. the 'Laal Maas'. Chef Jalaluddin from The Leela Palace, Udaipur did a master chef session with me. The meat cooked in this style tastes exquisite and is a must try. Get the recipe here
While I am still revelling in the year that went by, I can't help but rub my hands in glee as my plan my fun-gastronomical-exploratory-travel adventures for this year. How has 2015 been for you and what are your plans for this year?
The world is my canvas, I also want to explore my city more and while searching I stumbled upon this site which partners some really interesting restaurants across the city and will help me in my pursuits while getting me a discount. Let's hear what my favourite Chef Vikas Khanna has to say about it.