How was your last week?
I have to confess I could not keep up completely to my fitness goals. I owe it to a full day of fasting during Karvachauth and two hectic days of blogging conferences back to back. Then weekend means spending the rest of your day making up to the kids and family. For those who may be stumbling on my blog for teh first time. Every Monday, I talk fitness on my blog.
But today, no excuses. I am back on track with an hour of Ashtanga yoga in the morning to kickstart my week. The evening plan is to do a short 5 km run.
Yes, so last to last week, I gave you a glimpse of what my gym routine looks like.
3 days of yoga practice, 2 days of gym and 3-4 days of running is pretty much what my fitness routine is like. I make sure that I follow one form of fitness every day and one day in the week is a rest day.
Coming back to running, there is a good news that I wanted to share with all my running friends;
We all know the importance of a good running shoe and how it is dependent on a good fit. Till a few years back we runners had to depend on buying the good brands from abroad as they were not available in Indi or when ASICS shoes used to sell in the Standard Chartered Mumbai Marathon exhibition.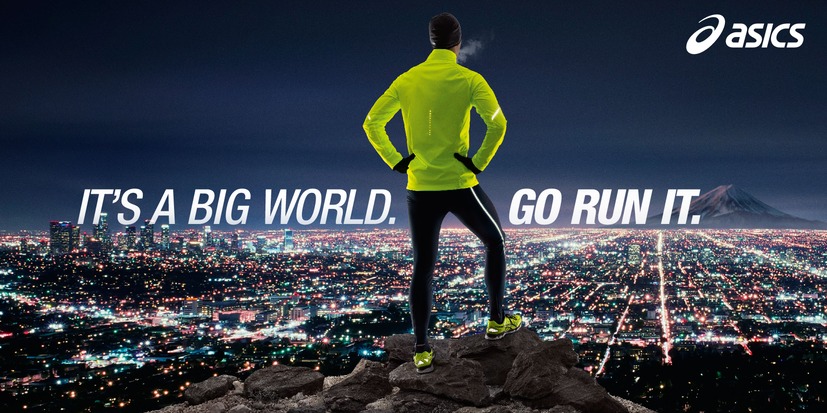 Another thing I remember was the very sought after run-test that was conducted to ascertain, the foot size, your running style along with the correct fit to give you the best shoe for your leg. This is how scientific they can get with your shoe fit. With thousands of foot falls during the exhibition and hundreds queuing up for this test, I have never managed to get it done. Which is why last year I picked up a wrong shoes, which was meant for over pronation( yes, I have that problem). These shoes helped me a lot during my runs, as they protected my muscles from injury, but they were heavy. I realised over time that I don't like heavy shoes. But this was my only option if I wanted protection against over pronation.
It was the only option, till I got to know that ASICS has finally opened it's Franchise Store in Mumbai at High Street Phoenix, Lower Parel.
The store offers a wide range of running and other sporting goods for all levels of athletes from beginner to competitive. I know for a fact that it will soon be the ideal destination for the running community of the city!!
The new store features ASICS FOOT ID system. ASICS FOOT ID offers static and dynamic measurements, including foot shape analysis and gait cycle analysis. ASICS FOOT ID static measures the foot shape and ASICS FOOT ID dynamic analyzes the consumer's gait while running. It helps runners find the most suitable shoes to draw the last ounce of performance out of them.
So of course, I got my foot analysis done and found out that they have very light weight shoes with correction for over pronation known as the Dynamic Duomax. They were lovely, slightly steep priced at INR 9490, but well worth the expenditure. After all, I don't want to suffer from injuries or affect my run timing due to improper shoes.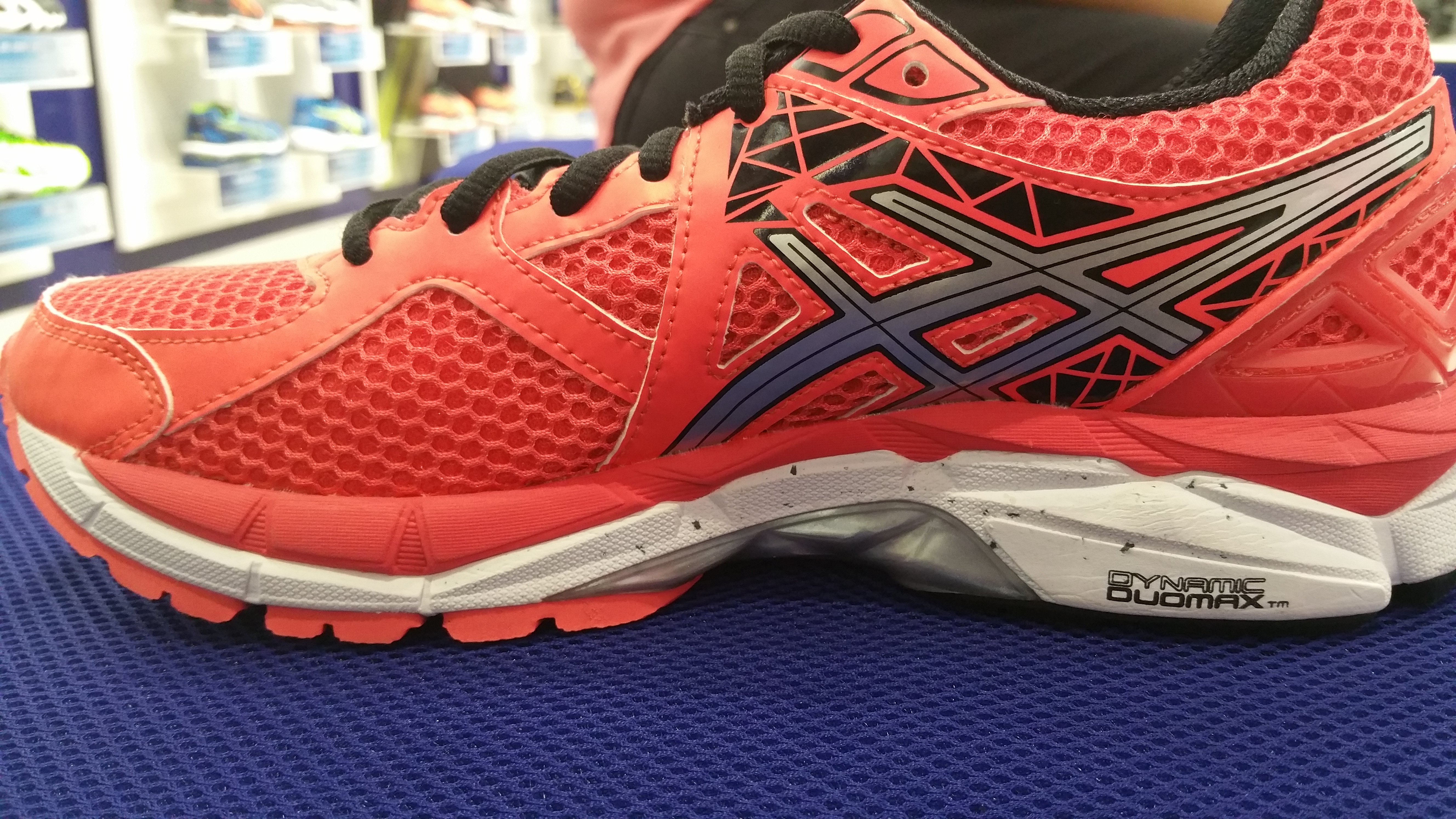 These shoes are on my next things-to-buy list now and I am sure you're headed there too!!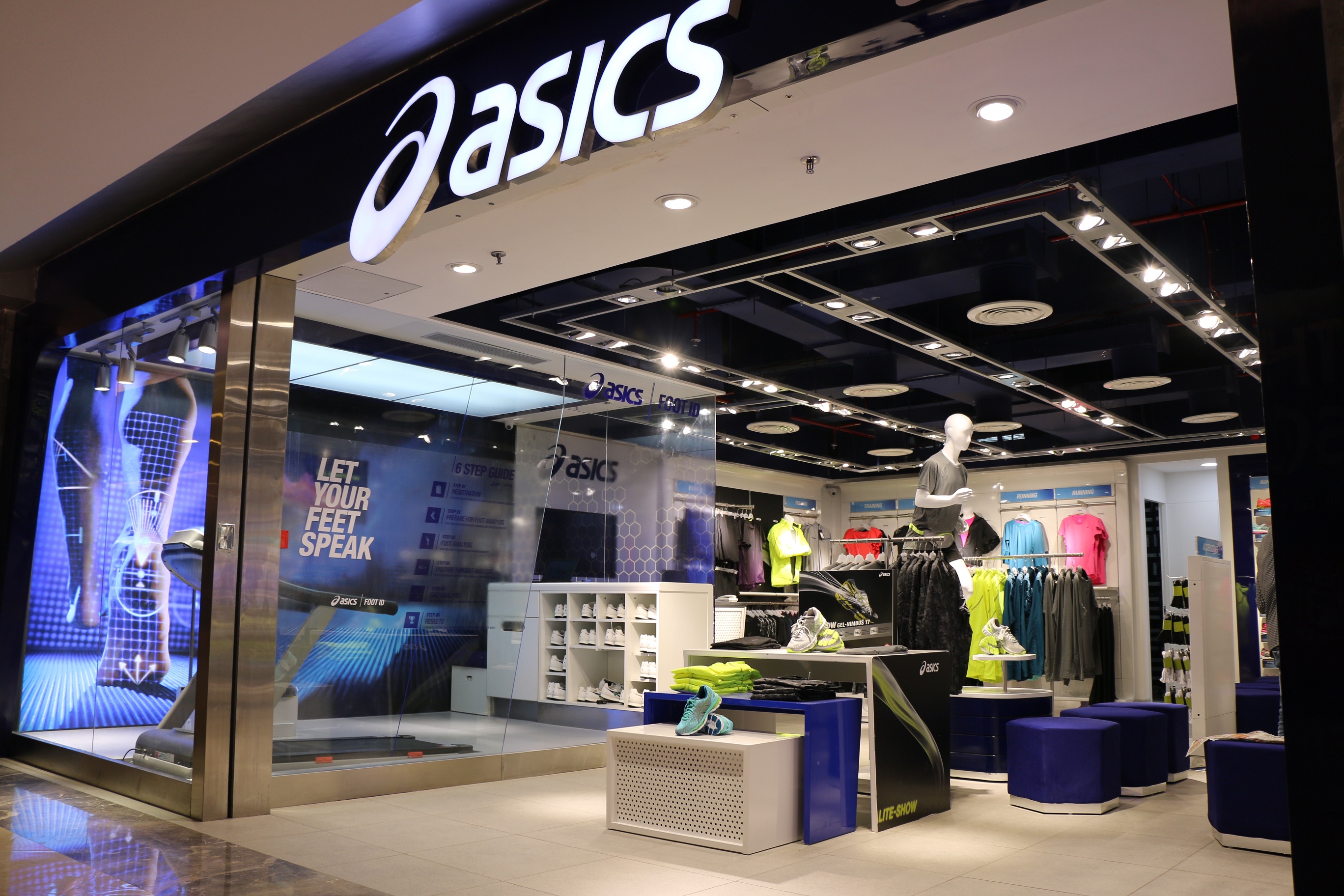 p.s. This is not a sponsored post. I am just sharing because, I think it's relevant for runners.
About ASICS:
ASICS Corporation is a global designer and manufacturer of sporting goods including performance athletic footwear, apparel and accessories. The company was founded in 1949 by Kihachiro Onitsuka. Inspired by the Latin phrase "Anima Sana In Corpore Sano", meaning "a sound mind in a sound body", his vision was to promote the health of young people through sport. A 'True Sport Performance Brand' ASICS remains committed to this philosophy today. The company is listed on the Tokyo Stock Exchange and has an annual sale of 354 billion yen in 2014, ranking 4th in the global sporting goods industry. ASICS is headquartered in Kobe, Japan with more than 50 offices globally, distributing products to over 150 countries worldwide.
Through constant research and innovation, ASICS creates products and services that enhance athletic performance. ASICS Institute of Sport Science (ISS) is the beating heart of ASICS, where researchers and scientists take human centric science approach to deeply analyze human movements and accumulates countless pieces of data to continuously improve the products.
ISS continues to lead innovation within the industry. ISS originally started in the year 1977, and in 2015 the institute was rebuilt to strengthen research and development.
ASICS sponsors various running events such as New York Marathon, Paris Marathon, and Tokyo Marathon. To build our position in other sports, ASICS also supports national teams worldwide. ASICS was the apparel sponsor for the Australian Cricket team for the recently held World Cup 2015. Ten of the eleven Australian Cricketers who played in the final match against New Zealand wore ASICS footwear.
Developing and working with unique materials,
The Company is managed by a good blend of experienced personnel. ASICS currently employs 7,484 employees in its offices across the globe. The company aims to nurture a corporate culture where company growth and personal development can go hand in hand though it's various Human Resources programs.
ASICS was founded on the belief that sport not only benefits the body and mind – it also overcomes cultural differences and stimulates solidarity. With this philosophy, the company aims to contribute to a healthy society through its products and services. By integrating sustainability into every aspect of the business, ASICS seeks not only to create value for customers and shareholders, but also for the world around. To reduce the environmental impact of their products and manufacturing processes, they seek to integrate sustainability as a basic principle in their design. ASICS contributes to the society in a number of ways, including sponsoring sporting events worldwide, philanthropic donations, volunteer work, offering disaster relief and supporting education for healthier, more sustainable lifestyles. The stripe design featured on the sides of ASICS® shoes is a trademark of ASICS Corporation and is a registered trademark in most countries of the world.