Baby first Coconut Oil review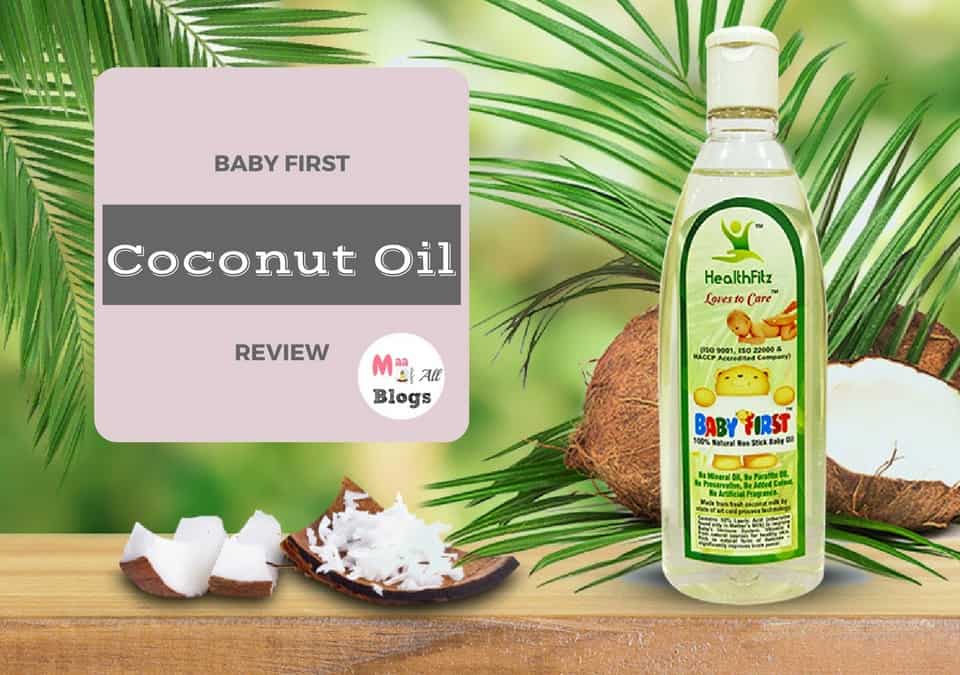 While we wouldn't shy from experimenting a new product in the market, for our baby we would not like to risk anything new. A baby's skin is sensitive and vulnerable and needs the utmost care.
The oil you choose for your baby should not harm your baby in any way. While we use thick oils to moisturise baby's skin as an Indian household practice, it requires equally strong cleanser to remove the thick layer from the skin, which may actually take away moisture from your baby's skin. So I recommend and have always preferred using slightly thin texture when it comes to oil. I am a huge fan of coconut oil for it's moisturising quality but I do find a little thick.
We reviewed the Baby First Coconut oil by healthfitz.com and these were our findings;
Composition: It is made from coconut milk using cold press technology. It has Vitamin E and Lauric acid. Lauric acid, which is otherwise only found in mother's milk is useful for improving baby's immune system.
PH Value test: Pour the oil on litmus paper and wait for a few seconds to see the results. As you can see the litmus paper changes color and it is in between 5-5.5 on PH scale. Ideal ph scale for a kid's skin is 5.5. So it is neither acidic nor basic in nature and is ideal for your baby's skin.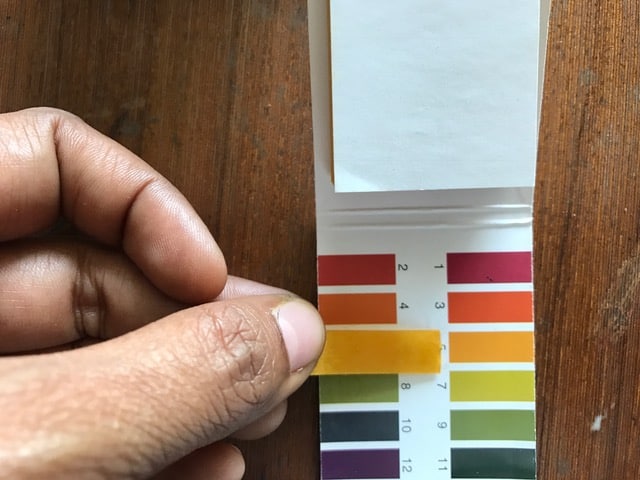 Packaging: Baby First Baby oil comes in a transparent slim bottle with a flip white cap. The cap is tightly secured and there are no drips.
Experience: Baby first coconut oil comes is transparent in color and is non-oily. It is thin to medium in it's consistency. It has been working very well for my kids and in keeping their skin moisturised for long durations. I use this on them before their bath and before they sleep in the night.
Price: Baby First Oil- INR 99 (100 ml)
Why we liked it?
Provides superior moisturisation.
Leaves baby's skin extra soft and delicately scented.
It is extra-mild and can be used even on a delicate newborn skin.
It is pH neutral
It is made of coconut oil which is safe and the consistency not being too thick does need too much scrubbing to remove the oil. It also seeps in well into the skin.
It has no mineral oil, paraffin oil, no preservative, no added color or fragrance.
Our verdict:
It is very reasonably priced and is absolutely safe for your baby.
p.s this is a sponsored post but the findings are all true and it passed all required concerns for a baby. We are very strict and particular when it comes to baby products.