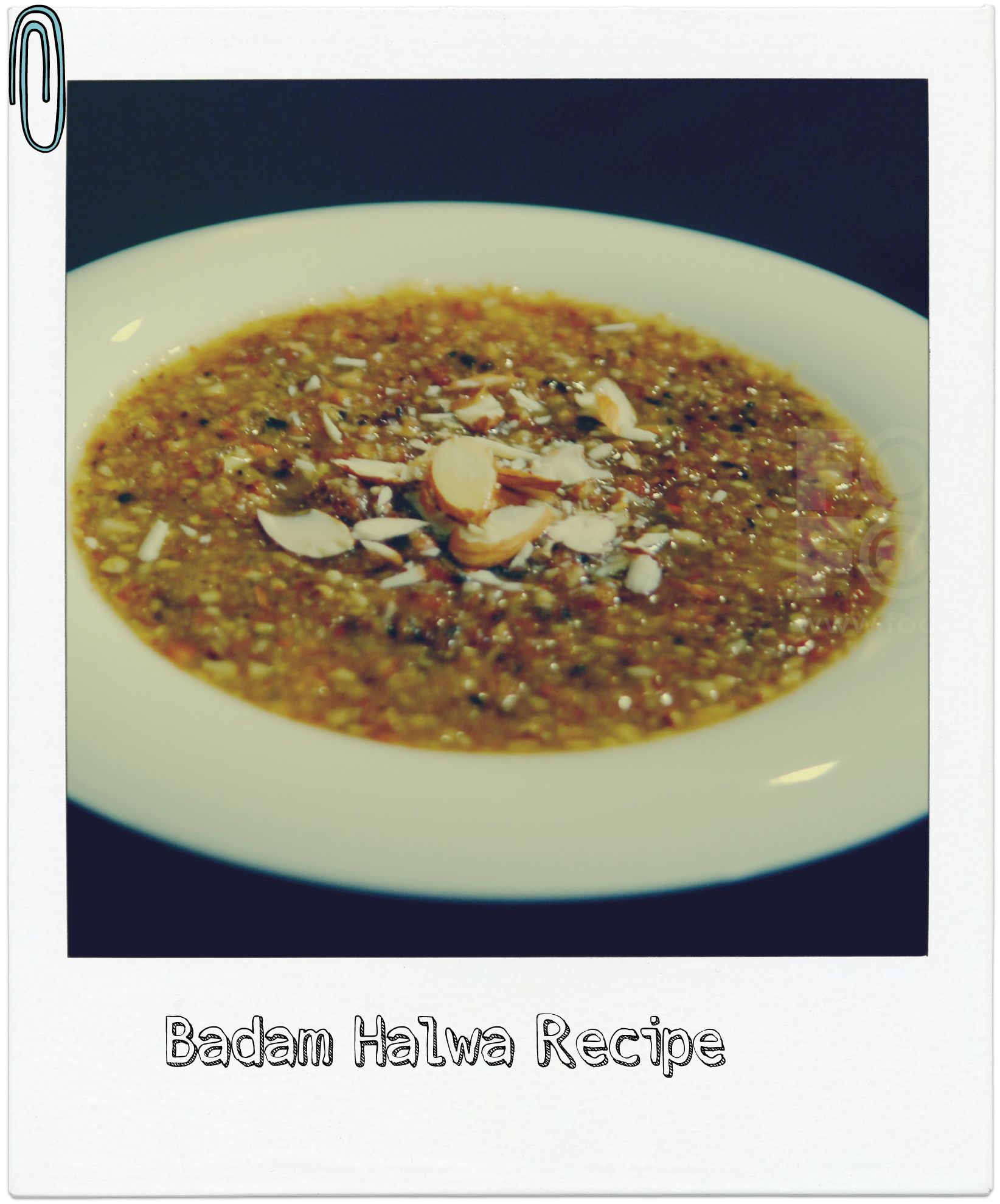 Ingredients
200 gms ground almonds
4 tbsp ghee
1 cup ghee
¼ cup sugar
1 tbsp cardamom powder
1 cup water
preparation method 
Pour some ghee in a pan.
Add some khoya in this pan.
For sugar syrup, boil water and sugar in a pan.
Add cardamom powder in sugar syrup.
Once the mixture of khoya and ghee is ready, add some ground almonds in it.
Keep stirring the mixture.
Add sugar syrup in this mixture and keep stirring this mixture.
Badam ka halwa is ready to serve.
This Recipe was contributed By Chef Shipra Khanna 
The winner of Master Chef Season 2, Chef Shipra Khanna is renowned for the innovation she brings to cooking traditional food. Having developed the love for cooking from a very young age itself, Shipra believes that cooking is a great stress buster and enjoys experimenting with a variety of ingredients and cuisines. On FOODFOOD, she hosts shows such as 'K' for Kids, where she delights in teaching kids simple recipes and tricks around the kitchen and Pure Sin, India's first show dedicated to desserts, where she whips up some truly sinful delights for your sweet tooth.