Being a mother is the toughest job in the world to which there is no replacement. Similarly, being a mommy blogger is not a piece of cake and neither is handling the blog at the same time as handling my two kids. It gets a little hectic than usual but on a big platform like the internet, I get to meet and see other bloggers/mommy bloggers that are also going through the same thing. This gives me the motivation and inspiration that I crave at my lows.
From time-to-time, I surf around on the internet and discover other blogs about parenting, lifestyle, take travel inspiration and gaze at all the hotness in the fashion world. The virtual world can inspire you in many ways! Sharing with you certain blogs that I recommend:
---
Disclaimer: I have not tried to create a list of top blogs, while some may be listed in India's top blogs, it is a list of blogs that inspire me.
---
1. Artsy Craftsy Mom: DIY blogger that I recommend
Artsy Craftsy mom is a blog by Shruti Bhat. I head here for pleasing my eyes very often. She is just so creative! If you are looking for inspiration for school projects or just engaging your kids in fun activities her blog is your answer.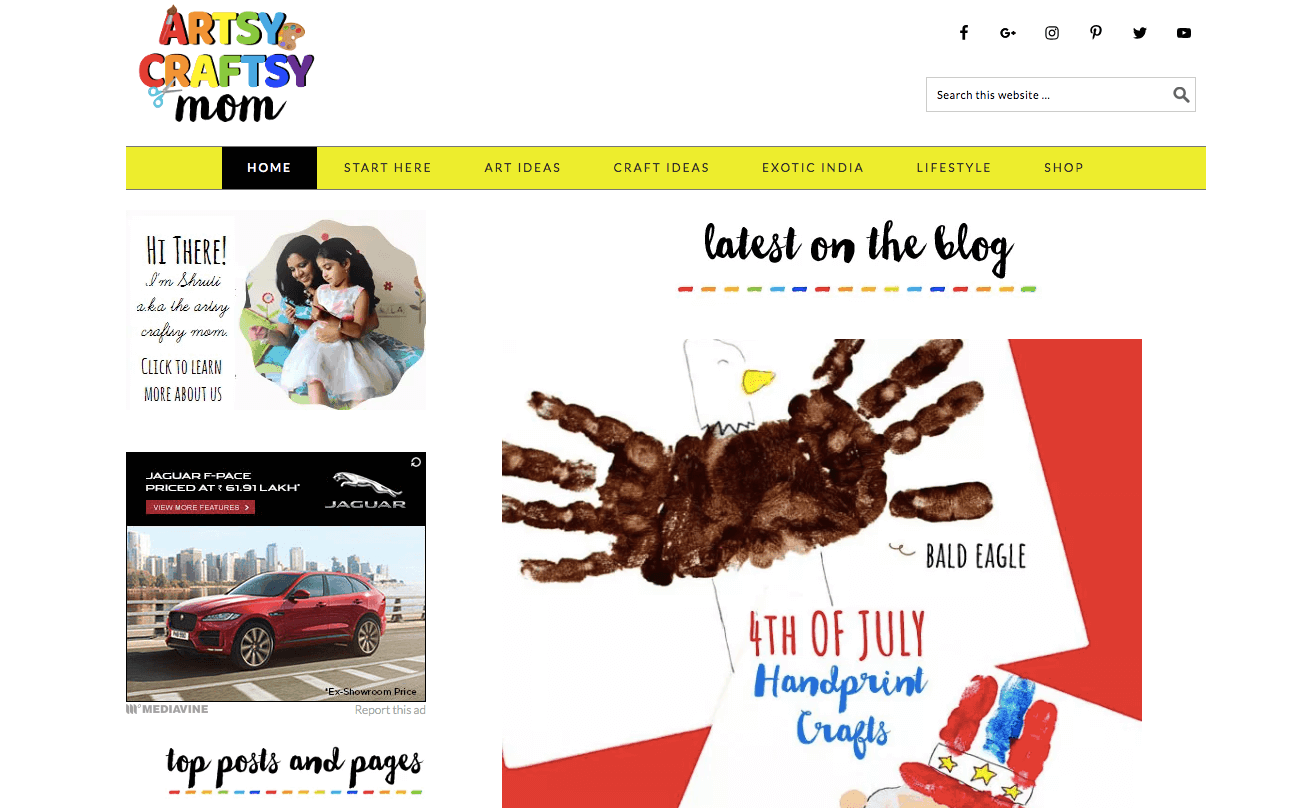 ---
2. MY LITTLE MOPPET Parenting blogger that I recommend
My Little moppet is a parenting blog run by Dr. Hemapriya or the 'Doctor Mommy". Although she is not into active medical practices anymore, she is a medical doctor by profession. She is a mother of her two little moppets, a 5-year-old son, and a one-year-old girl. Dr. Hema's blog is all about taking care of your babies and the way that you can handle your little ones in case you feel that you are not doing enough for your kids. Her recipes for babies are like bibles to new moms.
---
3. MOM ON THE RUNFitness and feminist blogger that I recommend
Mom on the run is a fitness blog that talks encourages people to participate in running/cross training activities and helps them gain their lost confidence in themselves. Anupriya Kapur, mom to a ten-year-old, has found her peace in running and fitness. But I don't admire her only for promoting fitness, she is a woman with a strong views and integrity and lives by it.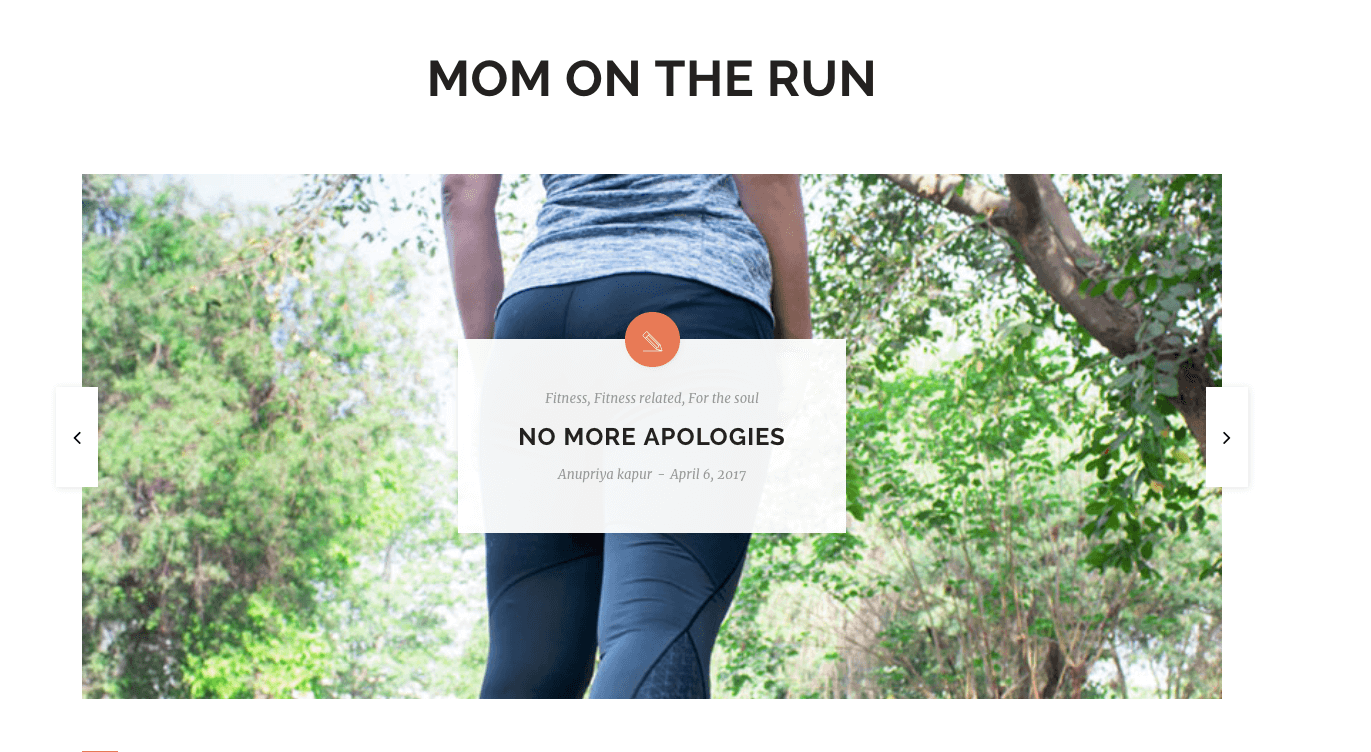 ---
4. THE BOMBAY BRUNETTE Beauty blogger that I recommend
Being a mother of 'two angelic brats' has always kept Dollie Solanki on her toes and juggle a million things at once. Even though her blog is mainly beauty and makeup centric, that is not all that defines her blog. Her blog also includes kids friendly products, books, and travelling. Before reading her blogs I never knew you could describe make up so beautifully.
5. BRUISED PASSPORTS Couple Travel Inspiration bloggers that I recommend
Savi and Vid were high school sweethearts who married each other and set on a mission to travel the world with each other. It took Savi and Vid seven years of travelling to realise that they need to share their beautiful experiences with others. They have visited over 80 countries together and they are always on the run for new countries to visit with one another and their itineraries are elaborate and pictures drool worthy. I am in love with their Instagram page as well.

---
6. RITCHSTYLES Lifestyle blogger that I recommend
She was one of my first blogging inspirations. When I didn't even understand blogging, this was one person I followed and picked tips from. Ritcha started out as a fashion and beauty blogger and now is an avid mommy blogger too. From fashion to make up to travel to motherhood, she can juggle it all.
---
7. RAVENOUS LEGSSolo Travel blogger that I recommend
Medhavi Davda had been a software engineer for 9.5 years before she decided that heart lies in travelling. She packed her stuff in her car and just set off. That's why I call her 'girl who lived in a car'. She is badass completely defies norms whether it is travelling or her personal life. She has even been mentioned in NCERT books for school kids!!
---
8. 30ISH Blogger with a voice that I recommend
The 30ish blog can be described as a blog with an very honest voice, trust me it's a rarity. Athe cross globe, feminism has been in action for the past few months and therefore, Pooja Kochar has also taken upon herself to share her views on feminism and other social issues that need to be taken into consideration not just around the world but also in India.
---
9. THE STYLE EDGE Fashion blogger that I recommend
This fashion blog run by Santoshi Shetty is great for people who are into fashion and want to be trendy and updated with fashion all the time. As Cosmopolitan Blogger of the year 2016, Elle Blogger of the year 2016 & Palladium Spotlight Fashion Blogger of the year 2017, you can definitely rely on Santoshi for all the best fashion tips.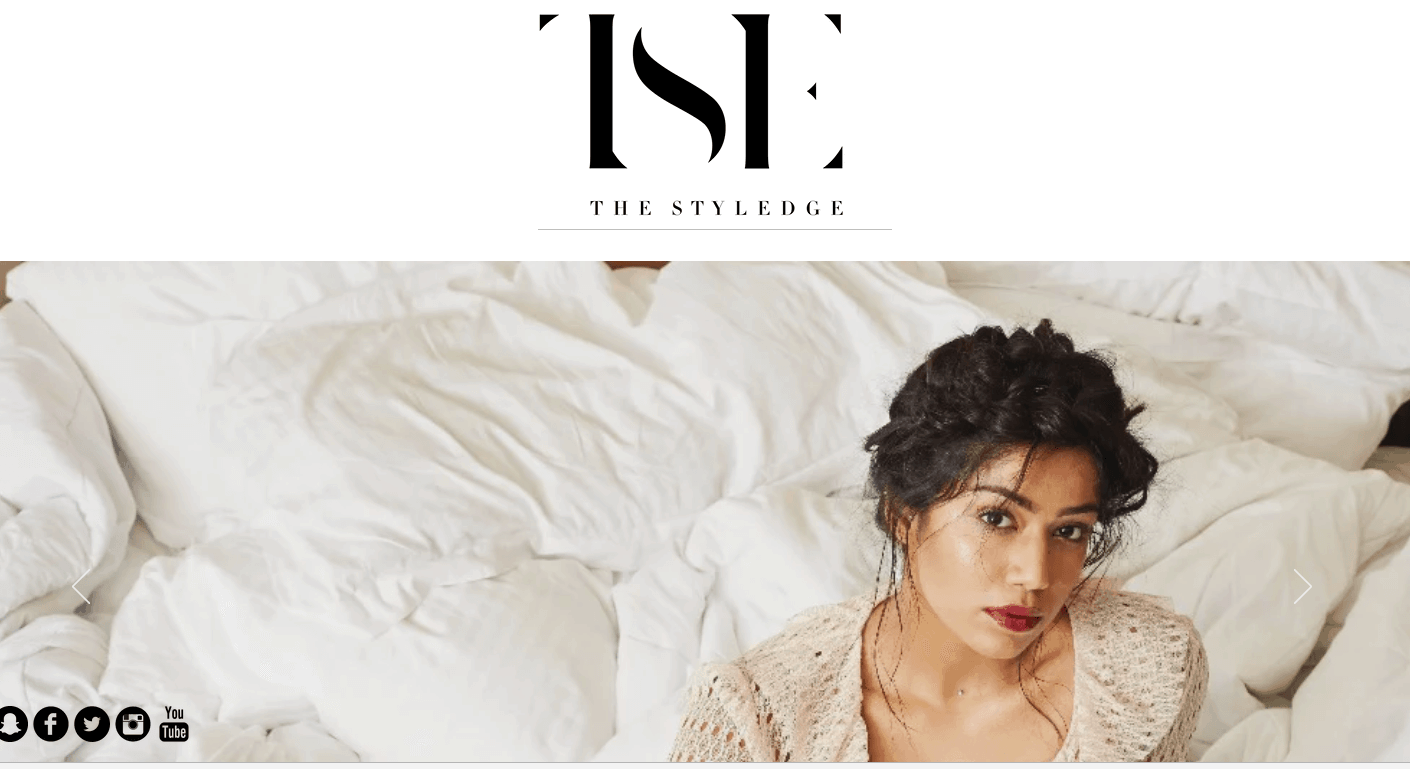 ---
10. I WROTE THOSE Daddy blogger that I recommend
Sid from I Wrote Those describes himself as 'stay-at-home dad to a wisecracking 6-year-old ninja'. The only daddy blog that got my attention. His blog does not just feature stories about his kids and parenting, he also writes fictional stories, humour, and opinions which a little hard to find these days, especially in fathers.
---
These are some of the blogs that I definitely visit from time to time and get inspired and motivated from. There are many more bloggers who I admire but haven't added as I wanted to keep the list short so the ones who are missing here, I just want to say, I love you guys as well and will do a more comprehensive list soon.
Do you have any favourite blogs/bloggers? Do let us know in the comment box.
---