On 14th November, lieu of Children's Day, I promised my daughter Anaavi(8yrs) that we would spend the day as her little heart desired!! She suggested we have some pizza with her friends and make a day of it!!
Keeping my word we picked up her two friends brother-sister duo, Devansh (9yrs) and Yashna(8yrs) and headed for California Pizza Kitchen at Cyber Hub!!!
We sang loudly during the whole car ride!!!
Upon reaching the restaurant we were delighted to learn they had a kid's special menu for the Children's day week and we were impressed with the interactive kids menu!!

Pepperoni, Hawaiian were mouthwatering Pizza options, but we chose traditional cheese, veggi delight and original barbecue as our mains.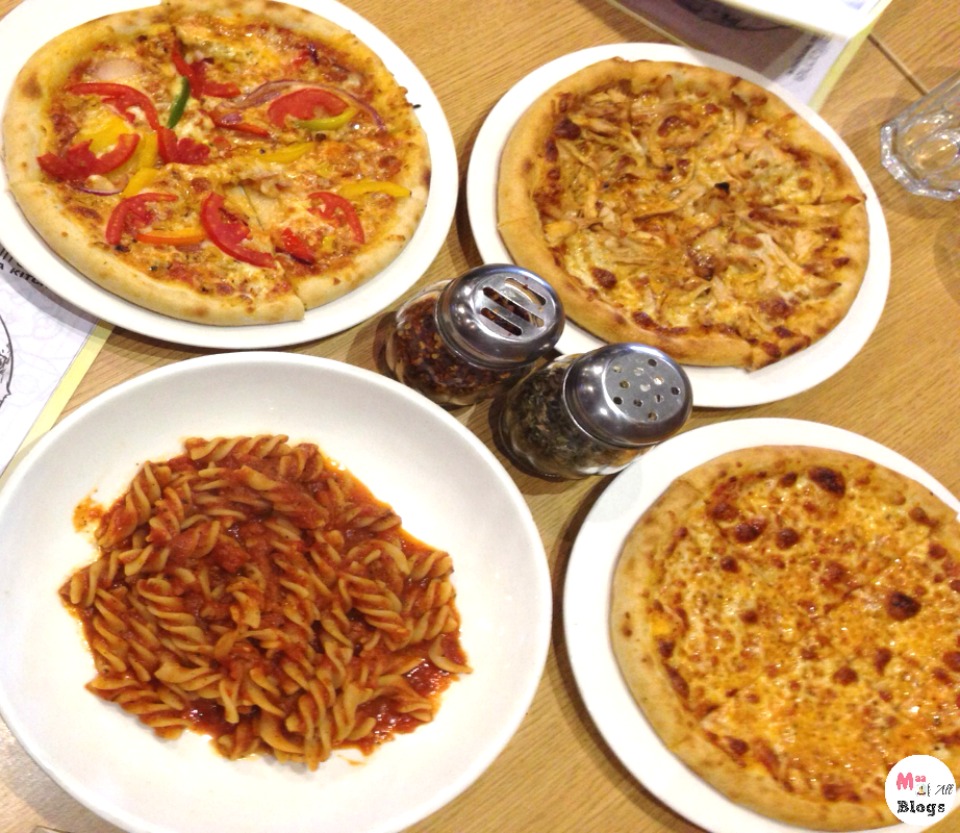 In pastas, pesto was an option but was not very appealing for kids so we went with fusilli with tomato sauce!
As I said earlier, in mere 15 minutes our food arrived but with the puzzles and the quizzes in the kid's menu kept the kids engrossed and engaged. Little improvisation on the restaurant's part made the kids time spent there, fun and memorable!!
The thin crust crispy bottomed pizzas were over in no time!!
I loved the Barbecued chicken pizza, it had juicy chicken pieces amalgamated with cheese, on a crispy base while the kids preferred the double cheese pizza!
The pasta would've been better if it had less saucy incorporated in it, but overall it ranged of myriad flavours!
Taking a break from the yummy pizzas we looked at the menu for desserts, well brownie and hot fudge sundae was very hard to say no to!

Pictures speak a thousand words, and the glee on the naughty faces were visible as the dessert arrived!
Drooling over the warm brownies and fudge ice creams kids simply loved it! The experience, the warmth of the restaurant and the special chef appearance to ask for feedback was commendable!
The little critics spoke their mind and told the chef the improvisation he needs to make for the food to be more appealing to their age group!
The little food critics rated a four on five to the chef!!
Happy me! Happy Kids!
Until next time!!
Neha Vij Sharma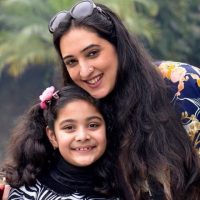 Neha is a mommy to a beautiful boy and a girl. She is a foodie and loves to try new recipes.