Choco Bites !!
In the hustle and bustle of today's world giving nutritious food to your kids, where the required minerals and vitamins are present for their growing body needs is far from reality!!
Well, it was time I really was going to put my mind to it and camouflage a healthy nutrient filled food, into an irresistible kiddy snack- Chocolate Bites !!
It worked too!! My kids grabbed them at sight and enjoyed them too!!
So give it a try mommies!!
Choco bites
Ingredients
Dry fruits -u need a handful finely chopped. If your kids are fussy, you can grind these too into a dry paste.
1/2 cup Coconut powder
1cup roasted oats
1/3 cup honey
2 tbs cocoa
2tbs nutella
2tbs chocolate pcs
1tsp vanilla essence
Method
In a large bowl mix everything and let your hands do all the work!!
Mix till all the ingredients come together.
Make bite size balls and lay them on a plate.
Decorate with sugar cupcake decorations!!
Refrigerate for 2-3 hours and they are ready to eat!!
Wasn't that really simple? With the goodness of dry fruits, oats and coconut, this also becomes a very healthy recipe for kids.
Irresistibly yummy choco bites!!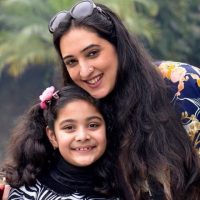 This recipe is contributed by Neha Vij Sharma, who is a mommy to a beautiful girl and a very handsome young man. She is now an active part of the Maa Team! She is a compulsive foodie and loves to experiment with food. Stay tuned to more and more interesting recipes from her.