Desert Safari: This was one experience we thoroughly enjoyed as a family and will totally recommend it to everyone. We had booked the safari through bookdubaitrip and it was the highpoint of our trip. They picked us up from our hotel in Dubai and the fist stop was a quad bike ride in the dunes, this was paid separately for.
Next they took us to a dune bashing session in the same vehicle. Our hearts  leaped into our throat each time the 4×4 wended its way around the dune. After few such rounds we realised that our driver was very experienced and that's when we actually started enjoying the ride. Surprisingly my dad, seemed the most comfortable whereas me and my mom were just hanging on the edge each time a sharp turn came. And my kids, much to my horror, kept telling him to go faster. 
Later, they took us to a desert camp with belly dancing, Tanura, heena , camel ride and  buffet dinner with barbecue.
The food was average.  You can also be photographed wearing traditional Arabian garb, and with a falcon on your arm.
These all dulled compared to the adrenaline raising experience we had had before :). Dune bashing, completely 'paisa wasool'(value for money) at 150 AED pp!
Dubai Mall and Sega World: While experiencing the retail explosion spread across the 1200 odd shops at the Dubai Mall, you should take your kids to the Sega World, which is a gaming and play zone for the kids, and is amazing. Here they have actual cars in which you can sit playing a car race game. They have over 170 games and a coffee shop where you can cool off your heels, which you might have burnt after the retail therapy, while your kids play. Did you know that Dubai Mall, contributes to 5 % of Dubai's GDP? Wow!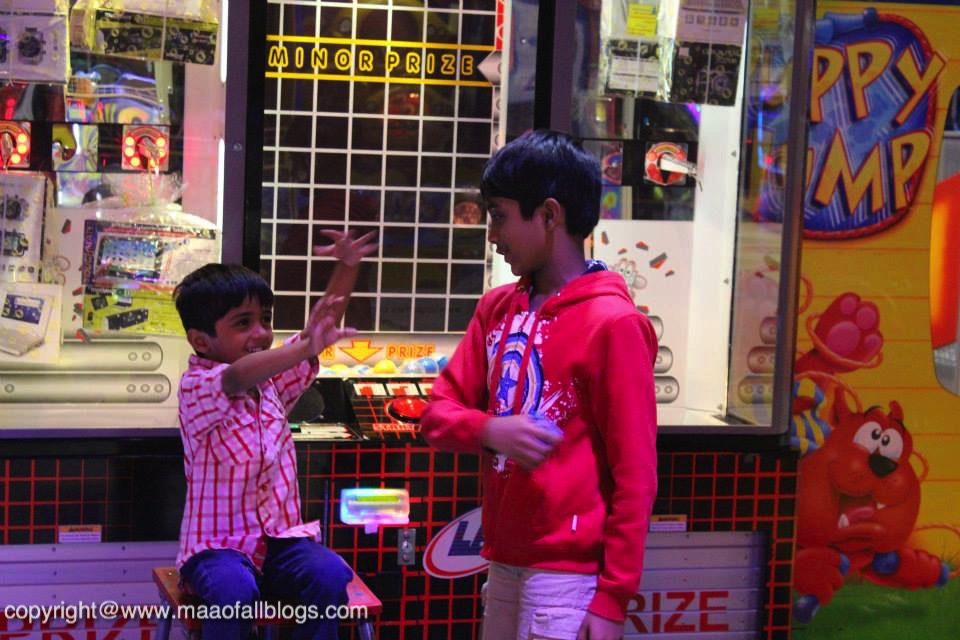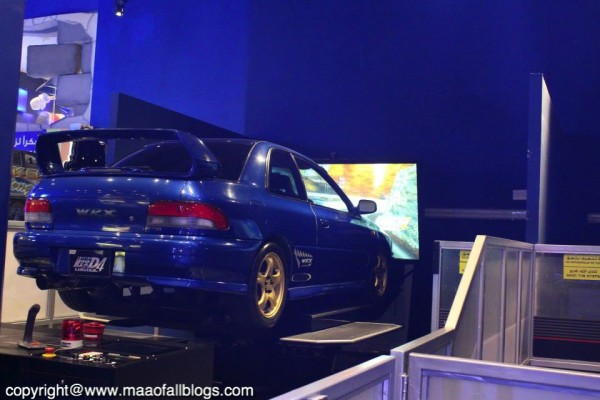 Apart from this there are other things you can do around Dubai with kids which we missed as we didn't have enough time on our hands. Want to know what we missed which you can do? Read More