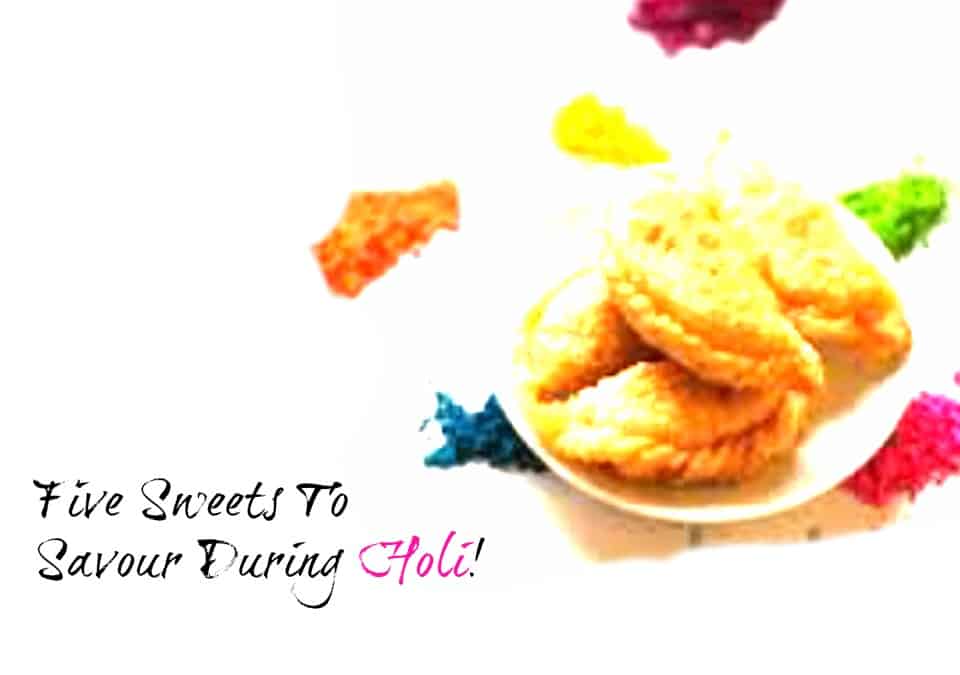 Holi

is the festival of colours in India celebrating the victory of good over evil. During this festival families burn the 'holy' fire symbolising the end of evil. The next day is celebrated playing with colours and water guns. It's a fun festival and like the

'La Tomatina'

festival in Spain, it's just about having fun.
Holi for me is all about bonding with friends and family and yes, the absolutely delectable food :)!
"Khaa Key Gujiya, Pee Key Bhaang, Laaga ke Thora Thora Sa Rang,

Baaja Ke Dholak Aur Mridang, Khele Holi Sang…"
Let's look at the top 5 sweets on my list this Holi;
GulabJamuns:
Gulab Jamuns(Fried Milk solid dough balls in sugar syrup)
Thandai:
Milk, energised with almonds and spices, Thandai is the perfect drink to serve on special days and festive occasions like Holi .
Mawa Kachori:
A round flattened ball made of fine flour filled with a stuffing of baked khoya and dry fruits.
Photo Credit:Srishti Srivastava
Malpua:
Malpua is an Indian pancake made with coconut, adding flour, and water or milk
If you find these interesting about these Indian delicacies and want to know more about recipes you can visit our

food page

.