Four Most Beautiful Towns Of Czech Republic Beyond Prague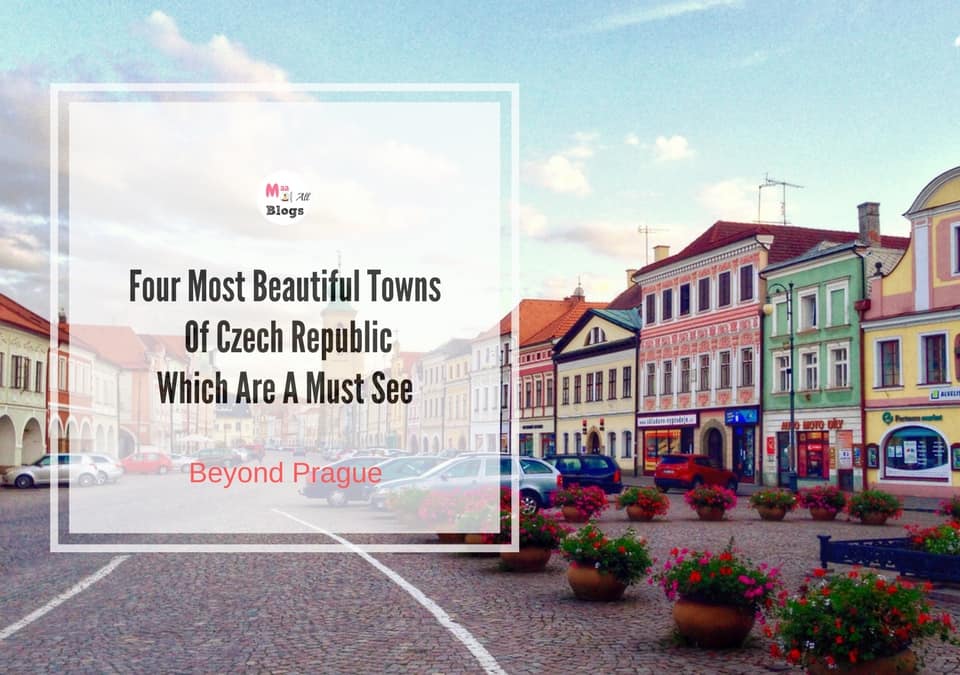 For a very long time now, the mention of Czech Republic has led us to imagine the beautiful blend of the old world charm and the vibrant atmosphere that gives character to its capital city, Prague. Tourism in the Czech Republic has mainly been about exploring Prague or partying in this beautiful city.
But there is a side of Czech Republic that we have been ignorant about and deserves all our attention. I am referring to the charming Czech towns and why they must be a part of your itinerary on your next trip to the Czech Republic.
This central European country boasts of a great history and deep cultural roots which shine brightly through its charming little towns and warm and welcoming locals. There is so much to explore, to discover and to unleash in this country full of surprises. What excites me the most about Czech is the variety it offers! Having traveled many European countries, the striking resemblance in the architecture and lifestyle is indeed a uniform story. But Czech is beyond such barriers! Every town will reveal a new aspect as if each a new story book.
On my recent trip to Czech, Prague was more of my pit stop destination while the real tripping happened in the Bohemian towns. We went to each town with little knowledge about these towns so as to find more to explore. That also helped us enjoy these towns a lot more.
---
Karlovy Vary
---
The first town that we explored was Karlovy Vary, the Spa capital of Czech Republic. This town is best known for it's thermal springs that contain healing capacities and help the diseased bodies.
Karlovy Vary is about 3 hours away from Prague and can be reached by train with a scenic ride.
Most people treat Karlovy as a weekend getaway and it's perfect for the same. The town of Karlovy Vary is popular for the thermal springs, luxury resorts, and the Karlovy Vary Film Festival.
For its relaxing nature and soothing vibe, most tourists come to this town for taking a break.
One of my favorite elements about Karlovy Vary is the Becherovka Museum. Becherovka is a local Czech drink made by conditioning herbs and spices. The final content contains about 38-40% alcohol and has a great taste to it. This museum showcases the detailed process of making this the Becherovka drinks.
One of the best things about KV is the fact that it can be completely explored on foot and you're unlikely to find too many vehicles in the town.
---
Litomysl
---
The second town that we visited in this Bohemian country was Litomysl. I don't think we had ever seen something like this place. The feeling was parallel to living in a dollhouse town. Beautiful was an understatement. Litomysl has something for everyone- history, a vibrant town center, culinary experiences, and countryside, open spaces for leisure activities, cafes, and some really cute cottages that they refer to as 'Penzions'. We started exploring the town by taking a walk in the woods and exploring some open spaces, well like the ones that we had only seen in movies.
The vibe of this town was so relaxed, everything worked at it's own pace and there was barely any commotion. We visited the Litomysl castle, Tvar Chuch, the works of Olbram Zubek and the oldest house in Litomysl, which was built in 1672.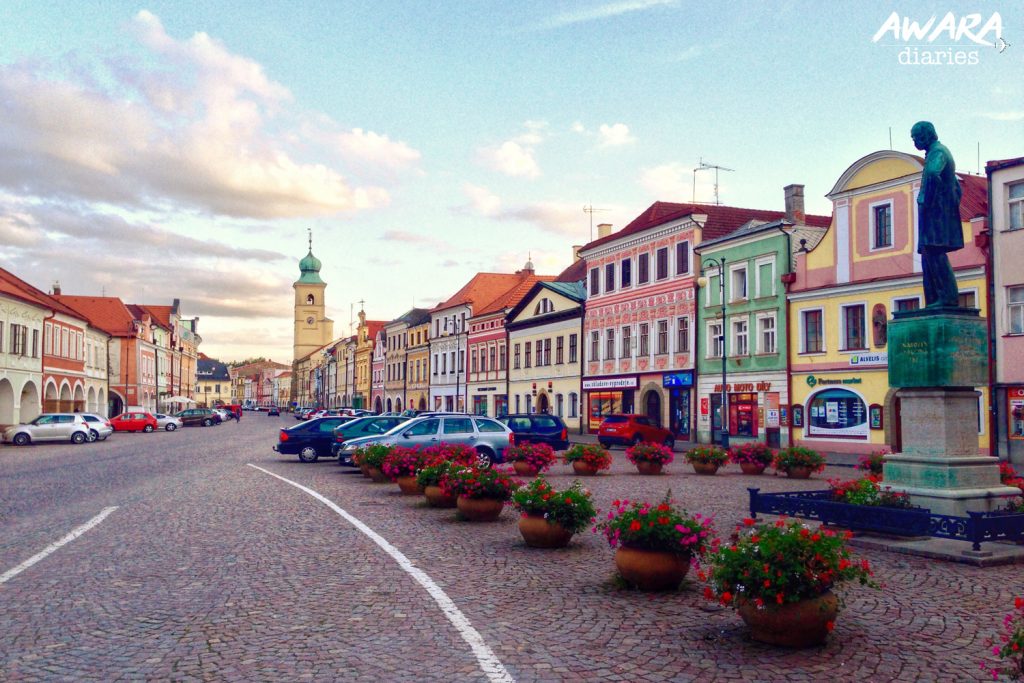 ---
Telc
---
The next town was a bit of an adventure. A day trip to Telc came with camping by the lakeside and that experience was completely unparalleled. We spent most of our time at the camp, having grilled fish by the pond and chilling by the lake waters. As tourists, there was the Telc Zamek, a chateau full of paintings, artillery, animal skins and historical remains of this region. It was surprising to see that even in town this small, everything was so well preserved.
---
Cesky Krumlov
---
The final town that we explored on our Czech trip was Cesky Krumlov. We took a comfortable bus ride to Cesky from Telc. Cesky Krumlov is the most visited town in the country after it's capital- Prague. Only when you visit here you realize why. Cesky Krumlov is the kind of location that you'd enjoy as a tourist. The town is similar to a fantasy land, full of surprises at every nook and corner.
There were costumes from medieval times for photo-ops, street musicians, incredible culinary options and many open cafes by the river. But it was the view from the top of the Cesky Krumlov castle that was the most captivating experience. Some pictures stay in your head, and this was one such.
Unlike the other towns, this one was full of people and a lot more vibrant. Walking by the town at night and chasing Pokemons was a highlight! Sitting by the river and dipping our feet in the cold waters watching over the castle that stood high, these memories remain edged in our memory and are a reason enough to go back!
The towns of Czech Republic aren't just beautiful or full of variety. They're virgin with very few visitors and hence an excellent addition to your itinerary if you're looking at a trip full of surprises. Unlike the cities, these towns aren't commercialized and give a better flavor of the local tastes, ways of living, history, and people.
---
We had a host of people showing us around these towns. One of the most defining factors of these towns was their lifestyle. People shut shops at 5 and there on very few would be out there in the open. People were content and it should in their quality of life.
As a tourist, this gave us a sense of adventure and exploration. But as a traveler, it opened our minds to a different side of the world- the side that exists without often being explored.
And we'd encourage everyone to experience this magic!
---
Author: Parampara from Awara Diaries
Awara Diaries is a travel blog by Parampara Patil Hashmi and Parichay Mehta. Parampara and Parichay talk about their experiences of places, people, cultures, cuisines, and experiences from across the globe. Their blog is aimed at promoting stories of people, self-travel and enabling travel for all. (http://awaradiaries.com)
---