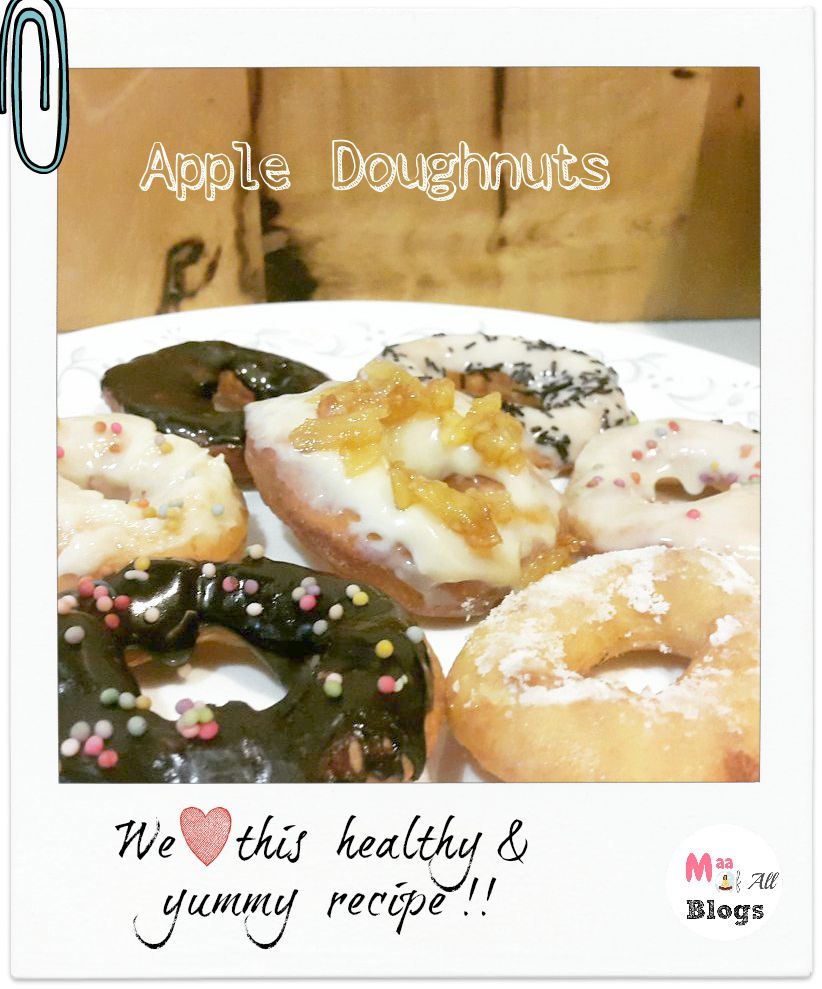 This inspiration came yesterday when a lady from a Facebook group shared her recipe for doughnutsThe reason I picked them was they sounded so simple. Also since I could now make them at home. I knew i can try a healthy version of it. I have used pureed apple in this. You can use anything you wish, beetroot, strawberry, banana etc. Simple and easy to make at home. You can also make these without eggs using the same ingredients and method. I found that eggs make them rise better and kept them softer.
Ingredients:
2 cup maida
1/2 cup milk
2 eggs
little less than 1/2 cup powdered sugar
1 tsp yeast
50 gms yellow butter
1 pureed apple
For Chocolate sauce:
Dark and White compound from any brand
For Apple topping:
Finely cut apple pieces
water
sugar
Vanilla essence 4-5 drops
Method:
Doughtnut:
First put yeast and sugar in hot milk and let it develop for 10 min. Then add all the above and make a dough.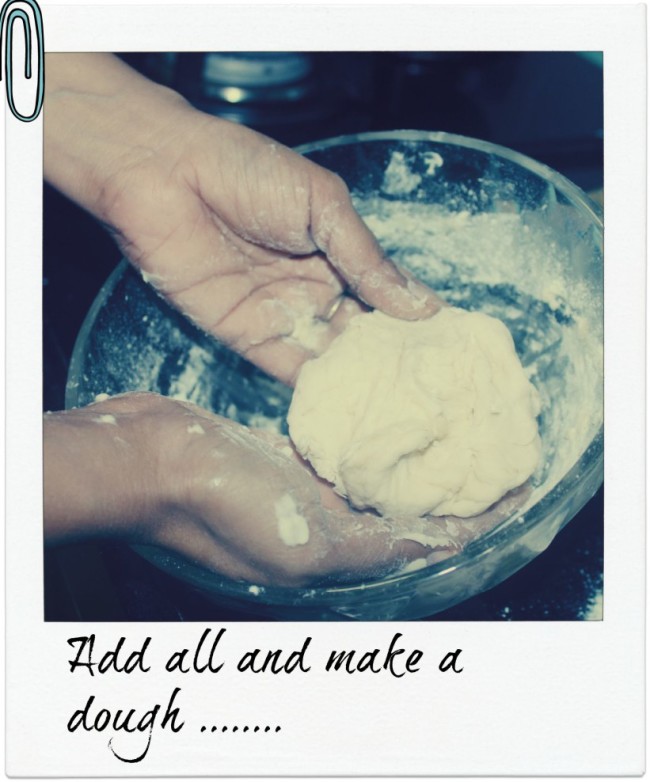 Roll dough like a thick roti.

Cut circles and then inner circle to get a shape like a doughnut.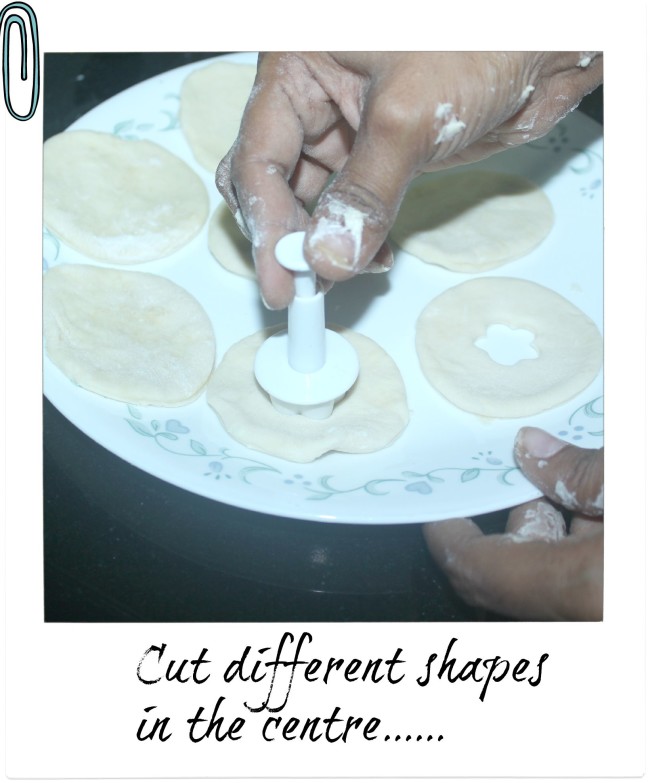 Grease it with oil. Cover with a slightly wet, thin muslin Cloth and leave aside for 1.5 to 2 hrs.
Finally once they rise a bit…deep fry them
And Voila we have fresh doughnuts :)!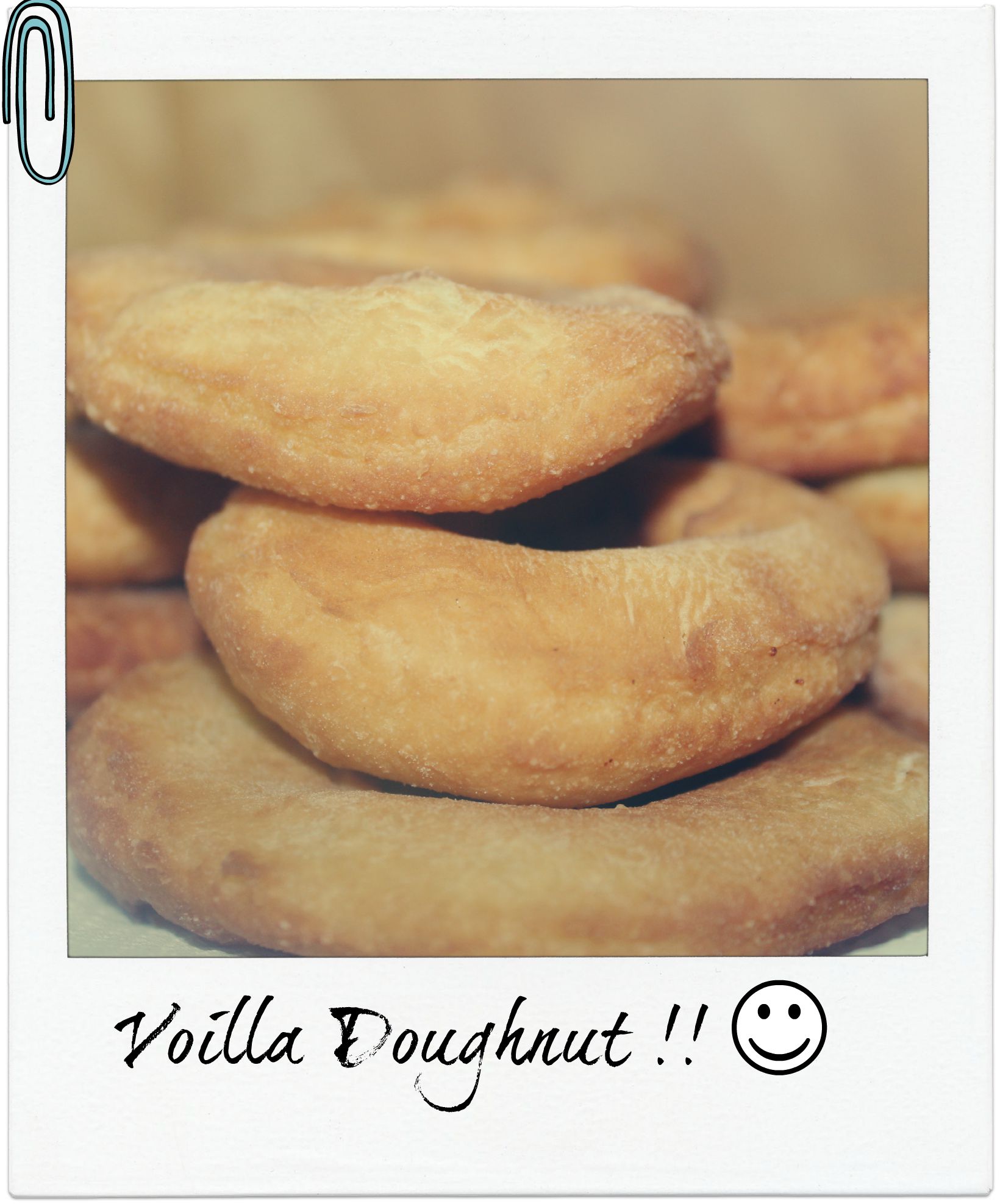 Chocolate Sauce: Make the chocolate sauce by using dark compound ( for dark chocolate )and double boiler method. Dip the doughnuts in them and finally decorate as u wish.
Apple topping: melt sugar in water , add a few drops of Vanilla essence and when water starts heating add apple pieces. Cook the apple in the sugar syrup till the water reduces and you can the essence of apple in the sauce. switch off and cool down. Use it for topping in the doughnuts.
Finally, Dip the doughnut in the chocolate sauce. Garnish with chocolate shavings or any other decoration you want to add. Go creative. For simple sugar dusted doughnuts. I have first applied thing sugar syrup on top and then dusted powdered sugar on it for it to stick to the doughnut.
Hope you enjoyed this simple recipe. Do let me know how it worked for you :).