This was supposed to be one of the quick weekend getaways and we were so excited as a family as we were headed to Goa during season after quite some years. I usually do all the bookings and research for holidays for the family, but this time, it was left to hubby dear and it was a suspense till the end. When I first heard of Hotel O in Goa, I had no recall. I checked online, but couldn't make out much. Some reviews were good, some terrible. Our experience was not so great and while I wouldn't recommend it to anyone, but will try and give it a fair review.
The resort has 75 rooms including Ocean-Facing rooms giving panoramic views of the sunset and Courtyard rooms opening out into the Oriental gardens. The resort also boasts of a range of Suites located right on the beach, facing the sea and the Presidential Suite with its own private pool by the sea.
Location: Right on the Candolim beach, which is a big plus, but the water is not that clean once you start swimming in it.
Rooms: Rooms are very basic and small. They have a small fridge with no offerings, a kettle and some tea bags. The bathroom had a tub and was decent. The cream, shampoo, moisturiser were unbranded. We were disappointed that none of the deluxe rooms are sea facing even after being so close to the sea. Suites are the only ones which have a sea view and they get all sold out.
Casino: That's one plus this hotel has, that is it has an inhouse 24×7 casino with a basic cover charge of 1500.
Service: This is what was the worst. We were with kids and had requested for a late checkout but they refused and were asked to vacate the room by consistent some 4-5 calls in our last half an hour. Then while vacating they created a scene with some billing issues. Apparently we found out more such cases have happened when people have checked out. So beware!
Amenities: It has a nice pool with sun beds, a basic spa ( while the spa room is basic, the masseur was well trained), salon, a small gym and steam room.

It also has a restaurant and a bar. Food taste is decent.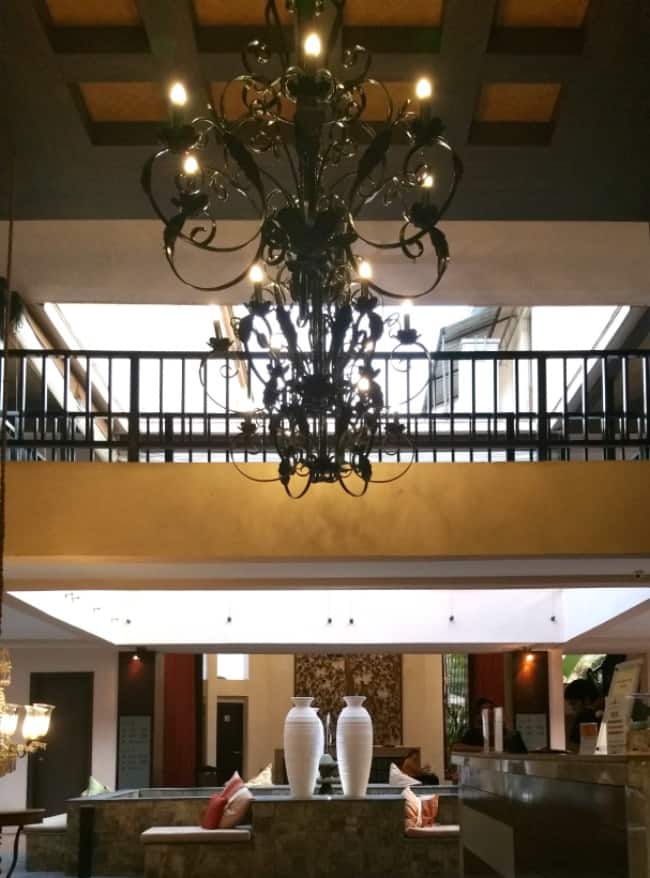 The common areas are done tastefully and can lure you to the place, but rooms are disappointing and I would definitely not recommend it. However, the killer for us was lack of hospitality and the way they treated their guests!
Room Tip: I would suggest book a suite well in advance as only the suites have the sea view.