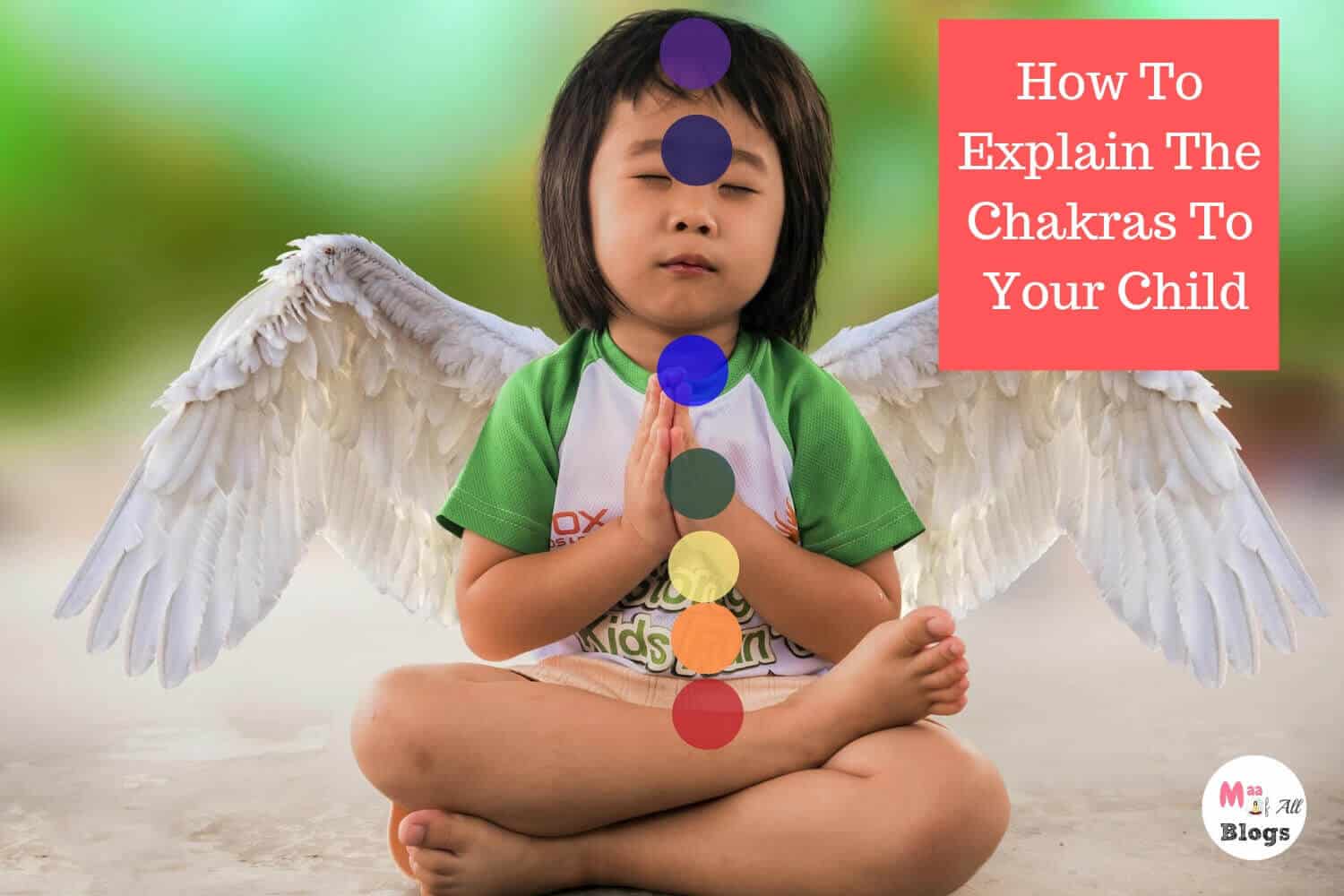 We all agree that yoga is good for kids. Within yoga we learn about chakras which are energy centres or the vortex or whirlpool of pranic energy. They store the life force ie the pranas. There are said to be around 114 chakras in the body, of which 7 most important ones are placed along our spine. These chakras stimulate the pranic energy to open energy centres in our body. Each chakra has their own symbol but that is not something we need to explain at this stage. Let the kids understand what are the different chakras and their powers.
How to explain this to a child;
Imagine that your spine is a long tail with wheels or circles along it. Each of these wheels have some super powers that get unlocked with special mantras or spells. And all the colours of the wheels starting from top to bottom are colours of the rainbow ie VIBGYOR.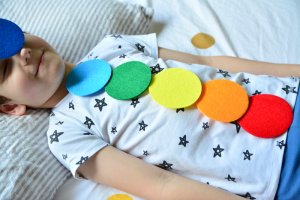 Let us now understand about each of these wheels or superpowers that reside in them.
1. Mooldhara or the Root Chakra — Think of this like a Red wheel at the end of your tail/spine. It is blocked by fear. When you surrender your fear, the super power of this chakra is activated to make you feel safe in your environment.
2. Swadisthana or the Sacral Chakra — Let's go a little up our spine and the second wheel is located two inches below our belly button. The colour of this is Orange. This chakra is blocked by guilt. When you unburden yourself from guilt, you stop feeling angry, jealous, sad and become a happy human being. You need to forgive yourself.
3. Manipura or the Solar Plexus Chakra — Further ahead where our stomach is there we have the Manipura chakra glowing in the colour Yellow. This is blocked by shame. Once the superpower is activated you become powerful and strong and it brings in peace.
4. Anahata or the Heart Chakra — Now let's move to our hearts. Here just above our heart we find our 4th wheel or the Heart chakra in the colour Green. It is blocked by grief. The super power of this chakra is that when activated it increased our ability to love things and people around us. It brings us joy.
5. Vishuddhi or the Throat Chakra —Further up place your fingers lightly on your throat and that's where Vishuddhi or the throat chakra is located and the colour of this wheel is Blue. It is blocked by lie, lie we tell ourselves. The super power of this is that when activated, you will be able to speak your mind, influence people and communicate well.
6. Ajna or the Third Eye Chakra — This chakra is located between the two eyebrows at the centre of our forehead in the colour Indigo. When the superpower of this is activated your third eye opens up like Lord Shiva which basically means that you will become very intelligent and your intuitive power will become strong.
7. Sahasara or the Crown Chakra — This is the highest chakra located at the top of your head and the wheel of this is violet in colour. When this chakra is activated you get the feeling of being a super hero.
You can look at this chart to refer to the chakras easily.
As parents be your kid's guiding lights and step back and see them interpret it in their own ways.