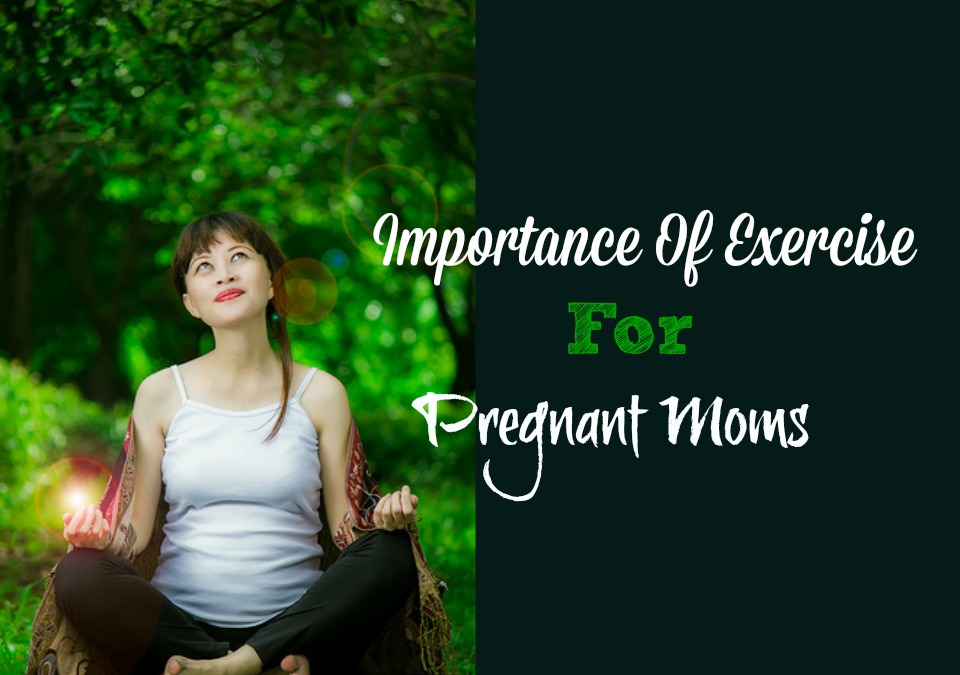 Once a woman enters the beautiful phase of pregnancy, she is told to sit back and relax with little movement for the next nine months. However, it is essential to engage in regular exercising not only to maintain a healthy body but also to reduce common pregnancy complaints like lower back pain and disturbed sleep patterns. Exercising boosts your energy level and pumps up your self-image too. Additionally, it may also help shorten labour time.
Exercising also helps the body get used to the sudden weight gain during pregnancy. Exercising in moderation for three to four days a week for at least 30 minutes goes a long way in keeping up with your pre-pregnancy fitness. Ensure that you do not stress yourself out as this is not a competition but 'US' time for you and your baby. The primary objective of the pregnancy exercise regimen is to strengthen and condition your muscles. A 5-minute warm-up and stretching followed by moderate exercising and 5-10 minutes of gradually slower exercise that end with gentle stretching is the ideal way of going about a pregnancy exercise regimen.
A few days back I had shared a story about some really fit moms who's fitness routines are inspiring the world. However, these women have been in fitness for ages and their bodies are used to the routines that they were practising and while I won't advocate blindly following them. Dr Kiran Coehlo shares some exercises which are recommended for Pregnant Moms.
Importance of exercise during post pregnancy:
Exercising after the birth of your child improves your physical and mental wellbeing. Six weeks after giving birth, most of the changes that occur during pregnancy will have returned to normal. In case of complications, it may take longer.
Postnatal exercising helps you return to your pre-pregnancy weight by promoting weight loss, particularly around the tummy region that is most affected. The weight gain often also leaves women with stretch marks, a major issue for a lot of pregnant women. To avoid these marks, one must also by regularly applying moisturizers and oils which contain Vitamin E, Lavender, Calendula and Rosemary, such as Bio Oil.
Exercising helps restore muscle strength and firms up your body thereby improving your self-image and provides a zeal for the new life.
It improve your cardiovascular fitness and makes you less tired by raising your energy levels enabling you to cope with the responsibilities of caring for your baby. You are able to demonstrate an active way of life you want your child to follow, which improves your mood, relieves stress and helps prevent postpartum depression (baby blues).
Brisk Walking
For the ones who have never exercised nor desire to put in extra efforts, brisk walking is a great alternative. It is an easy form of cardiovascular workout that does not strain your ankles and knees, and helps clear your mind. It can be done at any stage of the pregnancy and is not space or time bound and can be as simple as a stroll around the neighbourhood. As your body starts getting used to moving around for the purpose of exercising, you can move on to other methods of exercising that are mentioned below.
Yoga
Yoga not only has physical benefits but also helps psychologically by eliminating anxiety and stress about the pregnancy and giving the time and space for breathing in positivity. The intense focus on the mind-body connect makes yoga an ideal form of exercise during pregnancy. You can also use the techniques learnt during yoga classes t calm yourself down during labour.
However, it goes without saying that extreme stretching and whirlwind stances are to be definitely avoided. Hot Yoga that requires exercising in rooms with high temperatures should be particularly avoided. Even positions that require you to lie on your back that seem harmless must be avoided.
One easy yet effective yoga exercise is to lie down on your left side and lift your right leg gently up and down, repeating for a couple of minutes, and then repeating the same exercise for the right side and left leg.
Couple Prenatal Pilates
This is a modern twist to Pilates that involves exercising with your partner. Working out together helps the couple prepare themselves physically as well as emotionally for the arrival of their special one. An additional benefit is that it helps rekindle the romance some women moan about losing during their pregnancies. A wonderful way to exercise and spark up the chemistry all over again, this one's a must try!
Barre Classes
A barre is a horizontal bar used as a balancing prop during warm up before other strenuous forms of dances. Barre classes use an amalgamation of positions derived from ballet, yoga and Pilates. It involves slight, pulsing actions targeting the muscles in your core and lower body, with emphasis on posture and balance. More legwork and less jumping makes Barre classes a good work out for to-be mothers. Avoid turns, jumps, and leaps after the first trimester as there is a shift in the body equilibrium. Slow-tempo exercises at the barre will help adjust with this shift in balance.
Swimming
Water aerobics help prepare your body for labor but basic swimming also is an excellent workout. Most women love the sensation of feeling weightless in water which is a break from the heavy bloated sensation experienced during pregnancy. Breaststroke is a wise choice as it does not involve rotating the belly, but you must choose a stroke that is comfortable and does not strain your body. Avoid hot tubs and saunas as they increase the chances of overheating which is not good for the baby.