Like every year,the Kala Ghoda festival began with a great promise.It brought across various art forms like literature,theatre,cinema,food,street under one roof for a gala event of full nine days from the 1st february to the 9th.Sculptures,huge artifacts made of wood,paper,metal all in themes.
This year ,I took my elder son Eeshan to the festival to introduce him to the feel and pulse of the festival.Initially he expected that it would be boring for him,as he had never been to such a fest.
The rest of the days ,I decided to venture on my own and with my cousin,who had specially come down from Ahmedabad for the KG 2014.We attended a Mexican food workshop @ Westside ,by Maya Dastoor of Take away chef.Simple recipes with easily available ingredients.
Towards the end of the workshops we even got to taste the recipes
Apart from the exhibits there are also artisans and some quirky themed shops which have their products displayed in the various stalls across the street.So a treat for shopaholics too!
The organisers have kept everyone's interest in their minds be it food,music,dance,drama,workshops,literature,storytelling and much much more.
Some exhibits that caught my eye and some of the most popular for pics !
The Kala Ghoda ,by school students
Mario Miranda Stall,my all time favorite!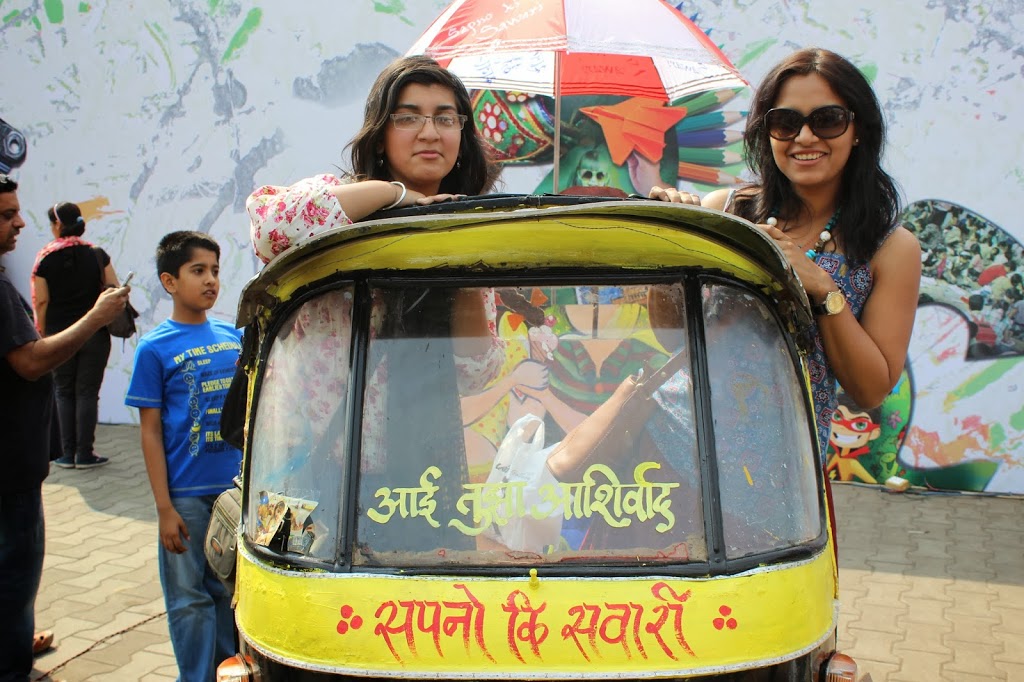 The Auto fare!
A culture which we must experience and pass on to our younger generations .
An absolute must do!
If these have not yet got you interested,then maybe the fact the Farhan Akhtar is performing at the closing ceremony of KG2014 today at Asiatic steps @7.45 pm might.I am headed there ,are you?
For those of you who have not been there yet,today is the last chance for you to visit and yet there is so much to explore.Listing below events just for the 9th of Feb.