Finally, something for kids, Kiddle, a safe search engine for kids is launched(unlike popular belief it is not powered by Google). So like most parents I have always believed in the power of Google to get my answers, whether it was for my kid's school project, a random question he asked or even which are the top 5 schools in my city. Slowly, as my kids are growing they have moved to searching the internet for answers themselves and in most schools this is even a part of their learning syllabus.
While the information is vast, my fear has always been what if the child gets on hand, some age inappropriate  information, while searching for something very innocent. The control on that is quite minimum as we can't monitor them for long hours while they are on the internet. I know of a lot of parents who browse through their kid's laptop history to figure out what sites they went to, but as they grow, they can learn to erase the history.
Kiddle
comes as a solution for us, parents, the engine will only show results that are from kid friendly sites. So if a kid types a word like 'fart', it will not generate any results, whereas in google if a kid types 'fart', there is a huge long list with explanation and images to make us go red in the face.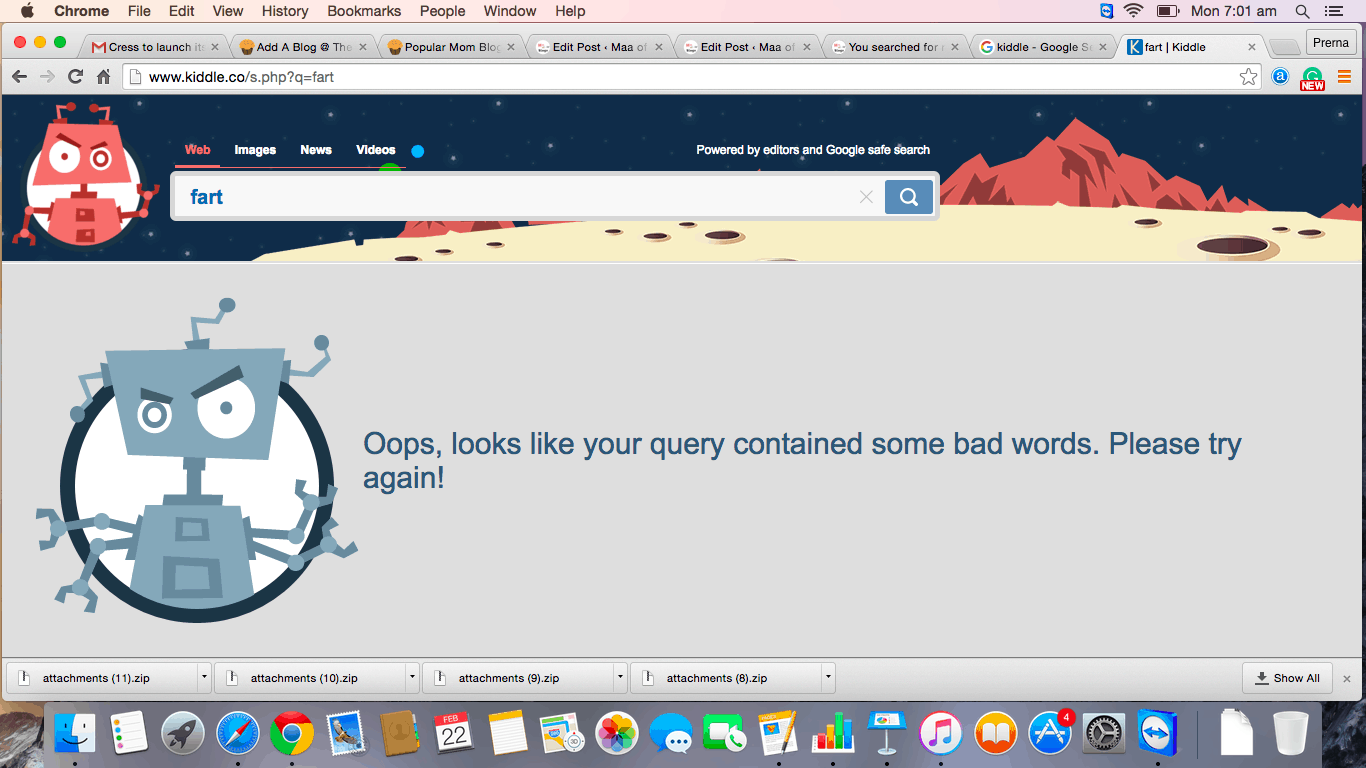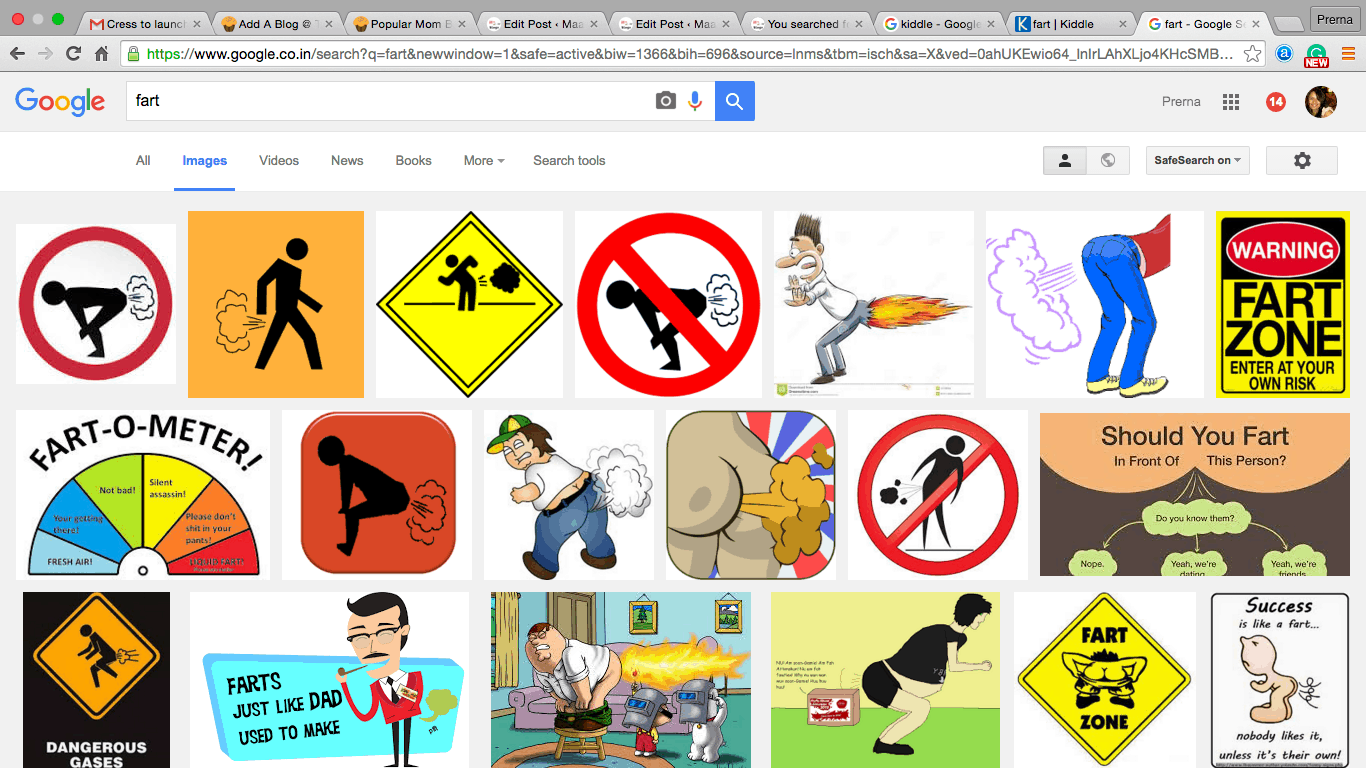 How is it Safe ?
sites appearing in Kiddle search results satisfy family friendly requirements, as we filter sites with explicit or deceptive content.
It's USP is in Kids-oriented results:
Safe sites and pages written specifically for kids. Handpicked and checked by Kiddle editors.
It only registers safe, trusted sites that are not written specifically for kids, but have content written in a simple way, easy for kids to understand. Handpicked and checked by Kiddle editors.
Since Kiddle results are either handpicked and checked by our editors or filtered by Google safe search, you know you get kid-oriented results without any explicit content. In case some bad words are present in a search query, our guard robot will block the search.
2) Big thumbnails: most Kiddle search results are illustrated with big thumbnails, which makes it easier to scan the results, differentiate between them, and click the most appropriate results to your query. Thumbnails serve as visual clues and are especially beneficial to kids as they don't read as fast as adults.
3) Large Arial font in Kiddle search results provides better readability for kids.
4) Privacy: The engine does not collect any personally identifiable information, and the logs are deleted every 24 hours.
Not So Good
There is still a lot of terms apart from some bad terms that you can't find on Kiddle. It all boils down to their filters and I guess if a site is submitted to them or not. They Kiddle team needs to gear up and fast, as the news of the search engine spreads and people return with not getting what they were searching for, it might just fall back on them. But of they do get their act right quickly, this will be a boon for parents and student.
When I stumbled on Kiddle by chance I realised there were other kid-safe search engines also available.
http://www.safesearchkids.com/
Are these good or is Kiddle better? Only more usage will tell. But as of now I am in a safe zone and while there is much work left, we are at least stepping in the right direction.