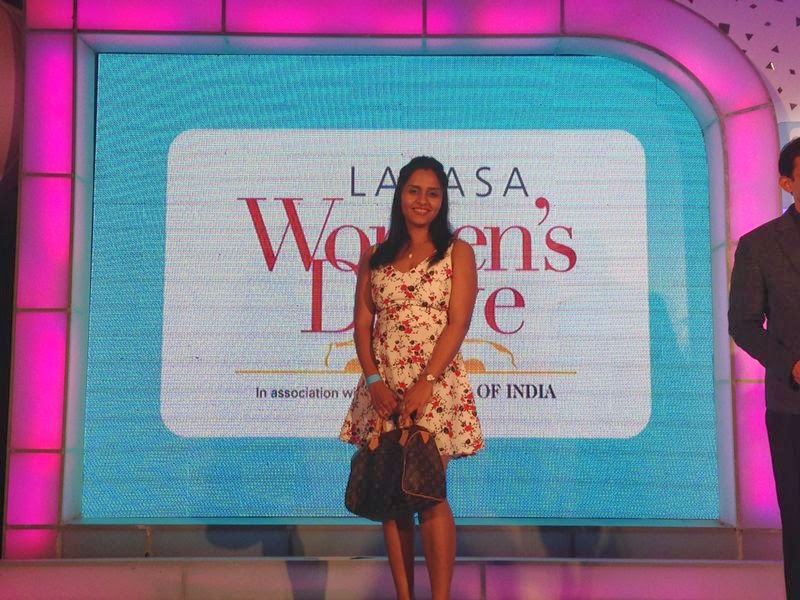 Add caption

An event for women's cause and honoring women,but everywhere you look,whether it's Google or Facebook or the news,it's all about Amitabh Bachchan attending the award ceremony.Even the fact that 934 women with over 467 cars participating in it and even making it to the Guiness Book of world records ,could not make news big enough.I love and respect Mr.Bachchan,but I think inviting him to the event has taken the limelight away from the real cause of breast and cancer awareness.The Lavasa Women's drive awards night 2014 was held at the Grand Hyatt grounds on the 18th of march.Apart from the rally winners there were also awards given for the best dressed hats,best dressed cars,cars with the best messages and loads of interesting categories.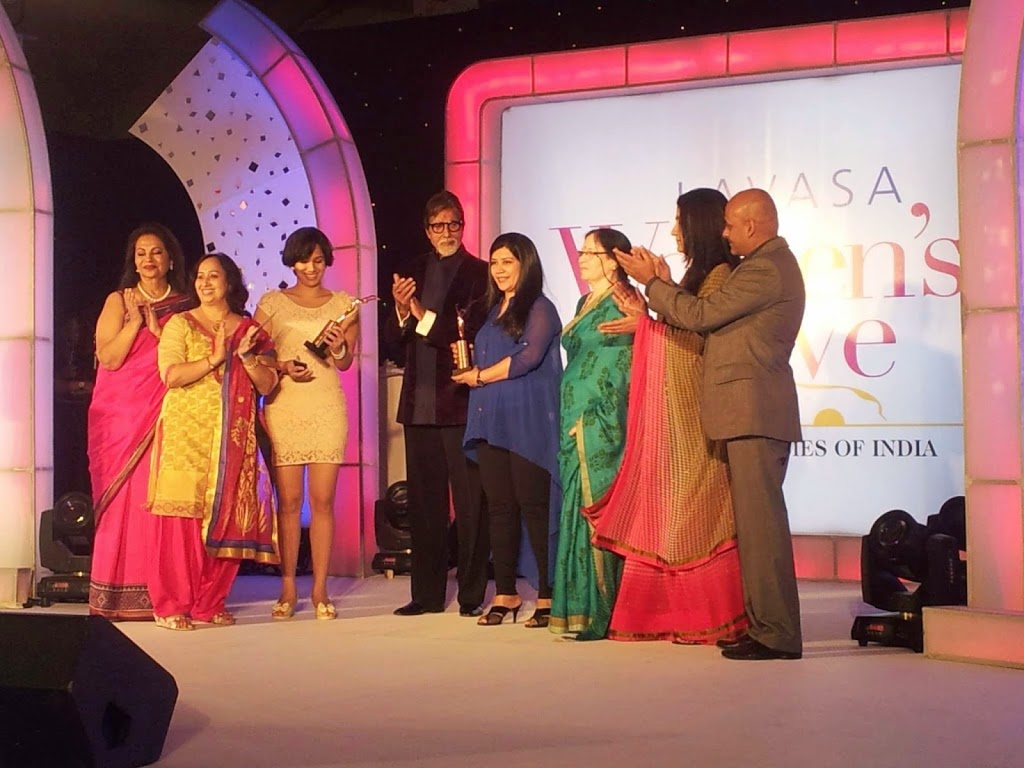 Spotted at the award ceremony were three Bollywood stars Neha Sharma, Anusha Dandekar and Jackie Bhagnani,promoting their film 'Youngistan'. The beautiful Neha Sharma looked more than beautiful in a monochrome Payal Singhal outfit. The pants she wore at the Lavasa Women's Drive Awards 2014 caught a lot of attention as it was uncanny and strangely chic too. The actress completed her look with red cherry lips and the ditto colour pumps making her appear bold and bright at the awards. Anusha Dandekar wore a black, stunning number that caught the attention of many . Wearing a maroon bandgala blazer,Mr Bachchan sure made a lot of those girls go weak at the knees.I simply don't understand craving for this man who is obviously as old as my granddad . Poor Jackie ,got a 'not so hot' response from the women,who were all cheering 'AB,AB!' ,standing on their chairs trying to get  a glimpse of this megastar.


The night was rocked by Hard Kaur,who was a powerhouse performer with her nos like songs from movie ABC ,'GGG…..ggg Ganpati…Bappa Moriya' and 'Party abhi baaki hai'.
We had Vishal Malhotra(from disney fame),anchoring the show and cracking us up every now and then.Jackie and Neha Sharma promoted their upcoming  movie and Jackie very sweetly talked about 'Women Empowerment',he needs to be given more credit,sweet chappie.



The event had all the ingredients of a mega entertainer;star celebs,good music,great location  
 and it did come upto expectations ,only thing I wish that the reason it was held to celebrate and raise the spirit of the women participants their cause would not have been lost amongst all the glitterati.