Although it is a known fact that being a mom is not the easiest job in the world, a few life hacks are not hurting anyone. These simple life hacks will make the lives of the moms as well as the kids, much easier.
---
Life Hacks #1 Cardboard Stencil For Lazy Kids
---
As a mother, I know how difficult it is to make your kids do some kind of chores at home. Kids have so much on their plate already, they feel that doing simple chores like folding their own clothes is as difficult as climbing a mountain. But what if you can make this job easier for them? Folding clothes is not actually a hard task but when it comes to kids, everything is difficult for them. In order to make sure that your kid is helping you with the chores (and also secretly, finding some free time for yourself), make this really simple cardboard stencil for your kids.
Cut your cardboard as shown in the picture below. Give it a few folds like shown below and IT'S DONE! Easy-peasy like that. It takes you literally little to almost no efforts in making this stencil and makes work easy for you. Your kids can also complete their work in a fun and an easy way.
http://maaofallblogs.com/2018/05/mom-collab-health-fitness-hacks-for-moms.html/
---
Life Hacks #2 The Sicks
---
With changing weather the kids are most likely to catch a cold. They are more prone to getting sick because of their weak immune systems. Don't worry, I have got you covered! When your kids are going to sleep elevate their bed by placing some towels below their mattress.
http://maaofallblogs.com/2017/07/monsoon-foods-kids.html/
You can make popsicles out of lemon water and honey and give them to your kids as that will help them ease their sore throats. This is healthy as well as tasty for kids becaus they tend to get cranky when they are sick.
---
Life Hacks #3 Magic
---
Who doesn't love a few magic tricks? Everyone, right? And its always to have a few tricks up your sleeves to always be the centre of the party. So, you can always teach your kids a few magic tricks that are easy and can be done by kids very easily. This won't just help them become the party star but also boost their self-confidence and public speaking skills which will later help them in the longer run. You can refer to this video in order to teach your kids a few magic tricks.
---
Life Hacks #4 Use Foils
---
For mothers who have kids who are toddlers or are still very young, this hack is for you. My kids are not toddlers and I still face this problem, so I am guessing that this is a problem with most of the parents here. Most of us are probably tired of our kids spilling their drinks every time, or is it just me? After you have poured your drink in the glass, you can cover it with a plastic foil in place of a lid, secure with rubber band and then place a straw so that they can drink it with a straw. This is the most efficient and easy way to have your kids be so creative and not care about dropping their drinks.
http://maaofallblogs.com/2017/04/keep-baby-hydrated-summer-heat.html/
---
Life Hacks #5 Hide Your Money For When In Need
The title for this one, says it all. You can hide your money in various places like – you can drill a hole in your soap and put some roll your money and place it there, in the back of your hairbrush's rubber part, inside your used/empty lipstick, between your phone and your phone cover, etc. If you have your own secret places where you hide your savings money, let me know 😉
---
Life Hacks #6 Too Many Toys!
---
It is always a headache after the kids go to sleep when it comes to picking up the toys. They always create a mess on the floor. Sometimes, small toys like building blocks can be forgotten and when you accidentally step on them, its the worst feeling ever. A smart way to pick all the toys before you step on any of them would be to lay a blanket or just a bed sheet before your kids are about to remove their toys for playing. This will save you the time from picking up each and every toy off of the floor, you can just pick up the sheet and put all the toys together and put them in the box.
---
If you like it, then pin it.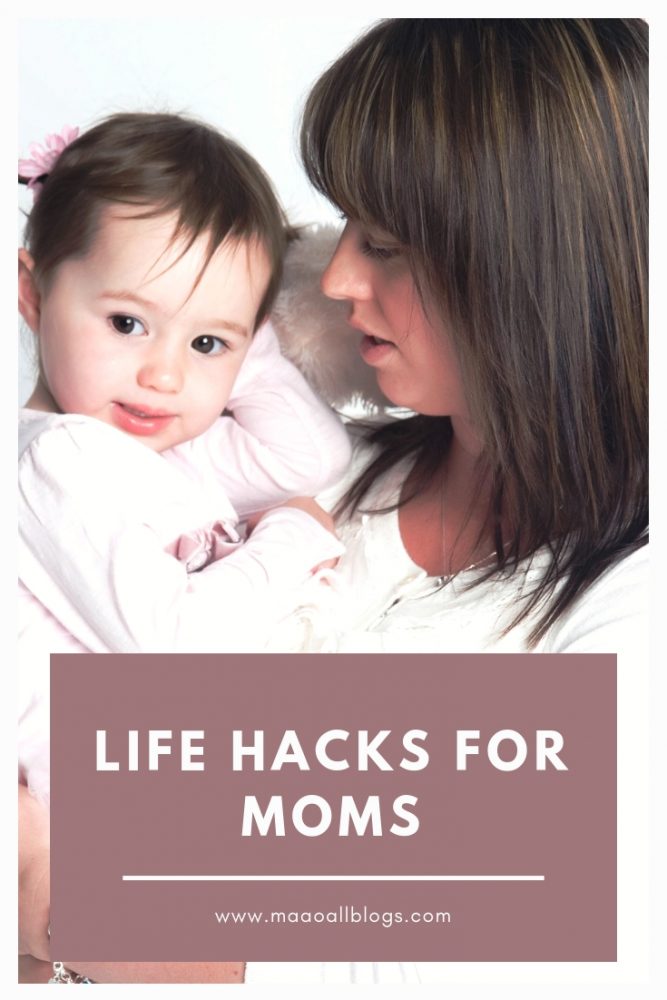 So, now, you can go and take a chill pill because now you have got life hacks that can help you out with your troublesome kids. See you all next time with more life hacks to ease your life. Good Luck!
---