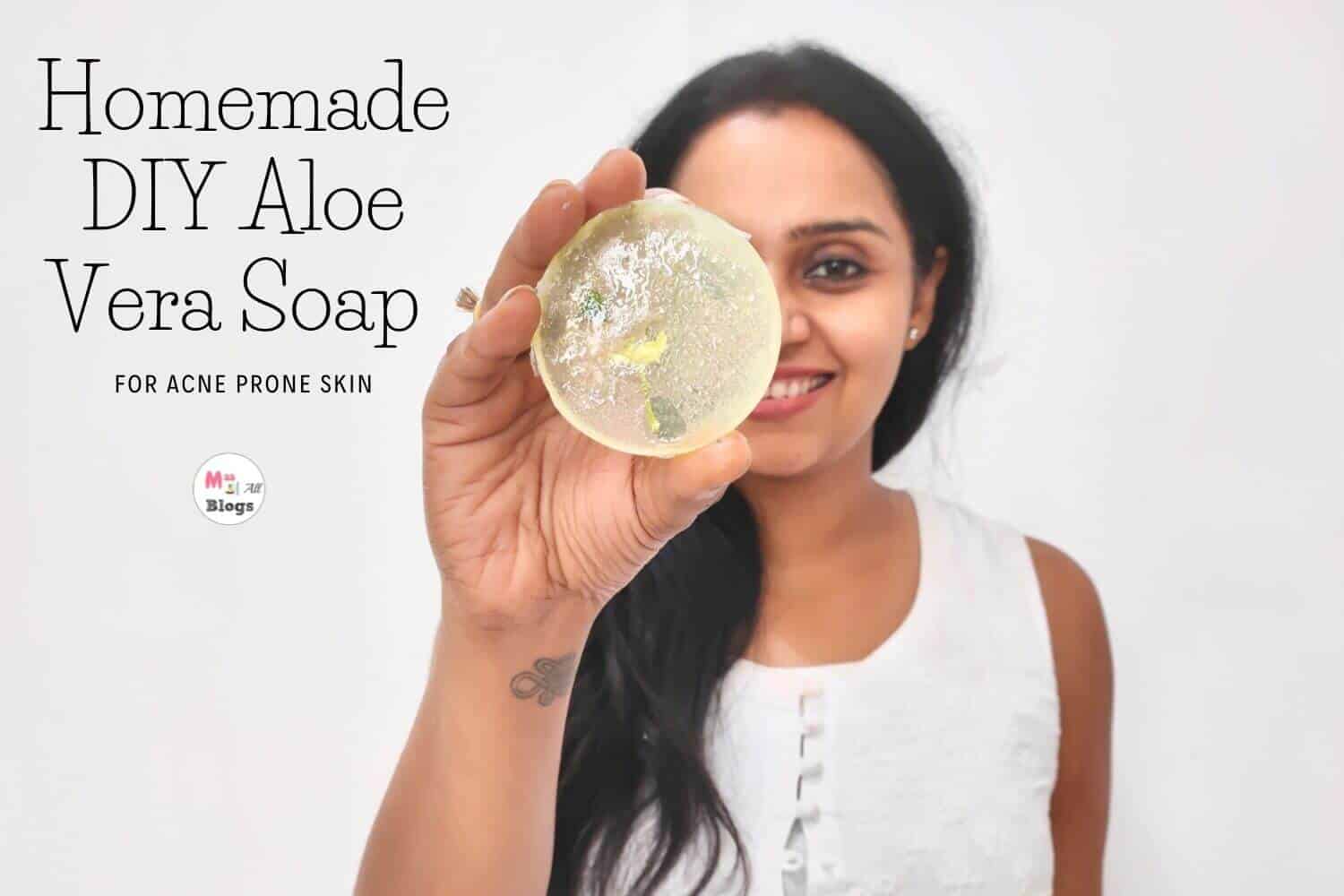 I have been experiencing a lot of adult acne recently and I had to address the problem. I have also been looking for solutions which are safe. Then a thought struck, why not do it yourself. When I know what I am using, I know it's safe for sure. Honestly, I can't handle long procedures so here is a real quick DIY Aloe vera soap recipe which you can make at home.
Why Aloe Vera?
Aloe Vera has many benefits. It's an antioxidant and has antibacterial properties.
I have a huge Aloe vera plant at home which grows like a wild plant and needs hardly any care so yes, why not use natural and locally available stuff. You can also use aloe vera gel from the market.
Tulsi
Tulsi is an antioxidant and it also prevents acne.
Vitamin E
Improves skin texture and also helps prevent sun burns.
To make Aloe vera soap at home you need;
3-4 teaspoons of aloe vera juice or aloe vera gel. I have used the natural one.
basil leaves finely chopped
flower for decoration
soap base cut into cubes- I have used Roots Botanica Ultra Clear Melt and Pour Soap Base
Any container lined with oil.
Vitamin E tablets – 2-3
Method to make DIY Aloe Vera Soap:
Melt the soap base in the microwave for a minute. Mix the Aloe Vera and melted soap base. Now add Vitamin E oil, basil leaves and stir. Pour the liquid in the container embed the flower in it for decoration. Keep the container in the freezer for an hour for the soap to set. You can use this to also wash your face and regular usage will remove acne.
Do check our other skin care DIY videos –
1. DIY Lip balm- https://www.youtube.com/watch?v=XJqAN…
2. DIY Face and body cream- https://www.youtube.com/watch?v=4XIZy…
Do watch a quick video of the process and let us know what you would like to see next.