I first met him was when we were placed in a parenting panel together to talk about our respective parenting styles. His fresh perspective on being a cool-headed dad caught my attention as I am a forever-struggling-mom when it comes to my kids and trust me my hubby is far behind.
It was only later that I realized that he was not an ordinary dad but a very well known philanthropist.
All throughout my childhood, I remember my parents always told me to be kind, helpful, and respectful to every person whether a kid or an elder. These are the values which I will always behold within me and make sure that I keep inculcating these into my kids as well. But can kindness be an initiative that we can pass on to every human around the globe?
Rushabh, a diamond merchant by profession has taken a simple idea and turned it into a movement. He is a man on a mission. A mission to spread kindness and his mission is named 'Your Turn Now'. If you or your kid haven't heard of 'Your Turn Now', then you have to read this post to know about his story towards kindness.
http://maaofallblogs.com/2017/12/why-should-you-teach-your-kid-to-be-kind.html/
WHAT IS YOUR TURN NOW ALL ABOUT?
Your Turn Now is an act of kindness which already exists within each one of us. We come across numerous thoughts all day long, but 'Your Turn Now' is that kind of a thought which genuinely will get a positive change in one's thinking ability and thinking process as well. When an individual gets that little taste of kindness from you, you give them a YTN card that says now it's their turn to touch someone's heart or make them smile. Such small gestures which will eventually get some positive change into the heads of a certain amount of people in this world.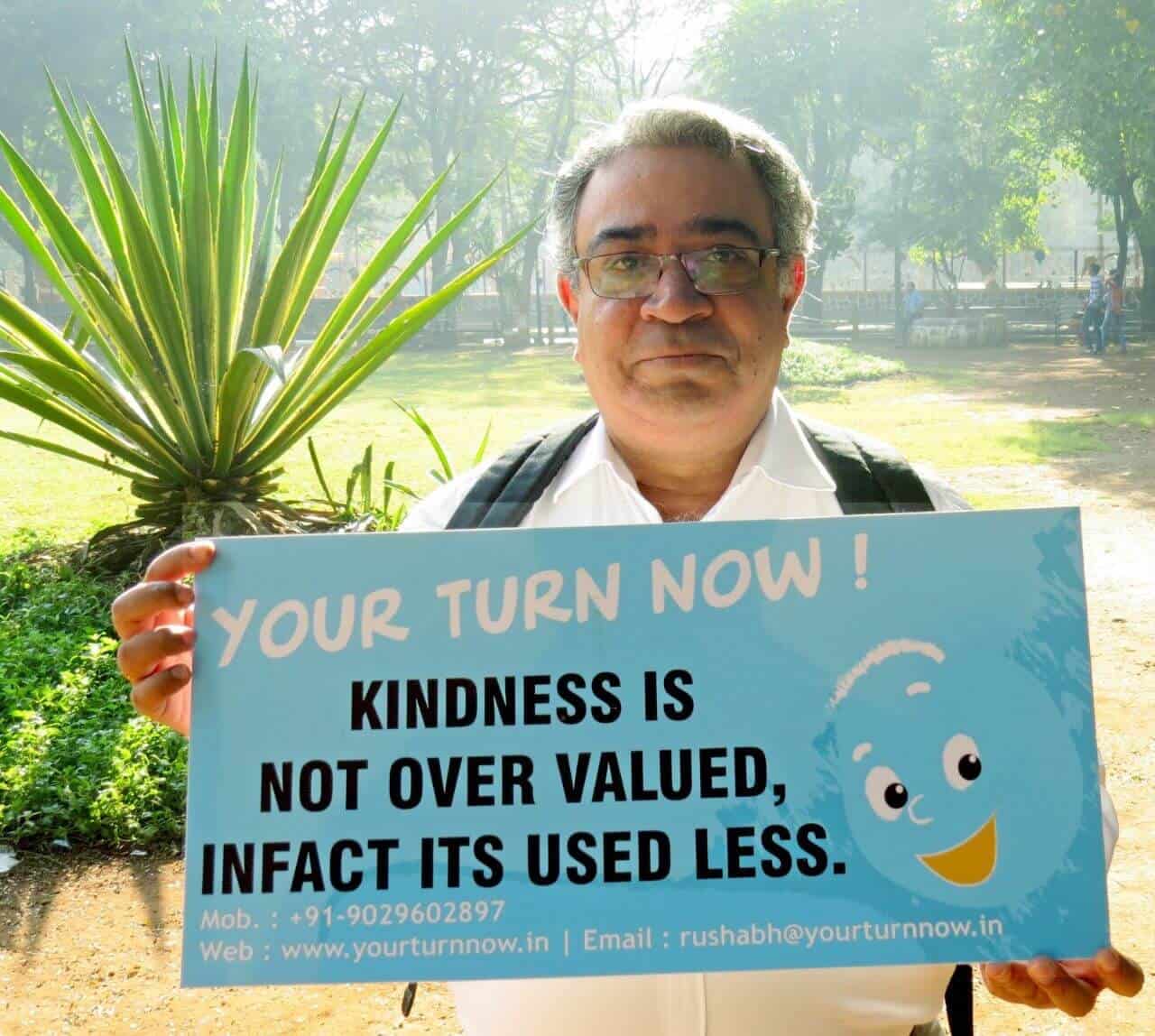 When Rushabh Turakhia started out his aim was to reach to around 5000 people annually. He knew he was making a difference around him but he was shocked when he came to know that 25000 cards got distributed within a year! This boosted his spirits and today he proudly acknowledges, around half a million cards are doing the rounds of the planet in over 43 countries and 10 major international languages.
There is, however, a cost involved in printing these cards and the cost is borne by Rushabh himself, so how does he fund it?
As Rushabh says, God finds you when you look for him. He has written two books till now on YTN and he has sold enough copies for publishers to pursue him. The royalty received from these books has been covering the cost of the printing and couriering these cards across the world. Rushabh adds;
"Most people who have associated with me on this project have done so out of their belief in the concept. So the guy who designed the card and my website didn't charge me a penny for it. The printer prints the cards at cost, relinquishing any profit. This has been their good deed – And this has to lead to the inculcation of motivational spirit into the team of the YTN family.
Want to help him? Just pass on kindness.
He only needs us to spread his mission by being kind to others and pass on YTN cards. I even offered him help to raise funds for his mission but he was clear he only needs goodwill and not money from others.
I have been entrusted with ten cards. He claims he usually gives 5 to people he meets. So I am a part of this mission too!!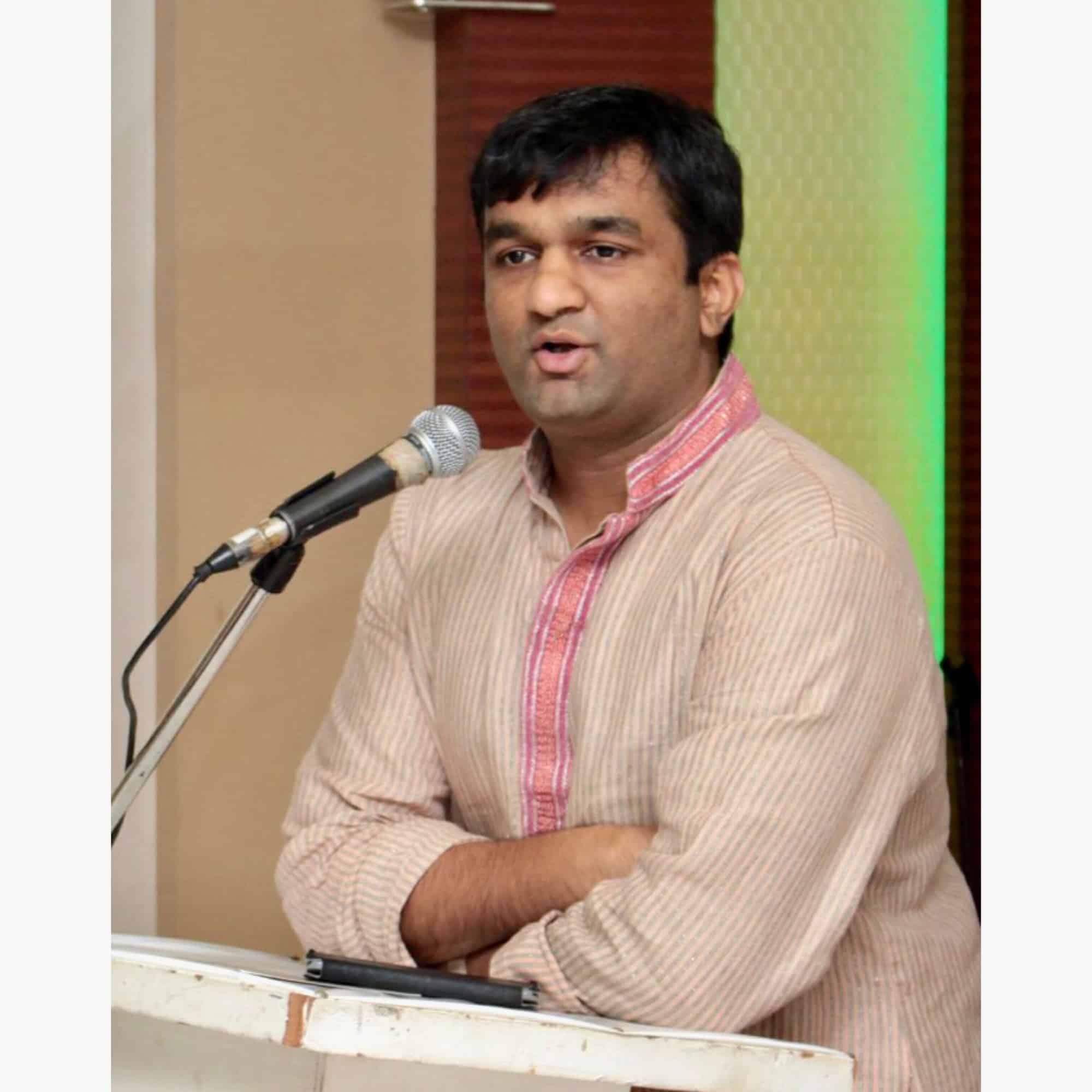 Yes, goodness exists and with it, it brings happiness, calmness and peace of mind. All we would like to say is be cool like Rushabh, be kind!
Get 'YOUR TURN NOW' cards for free and read real stories of goodness at the order from +91 9029602897 or the YTN website.