Child Prodigies Of 2016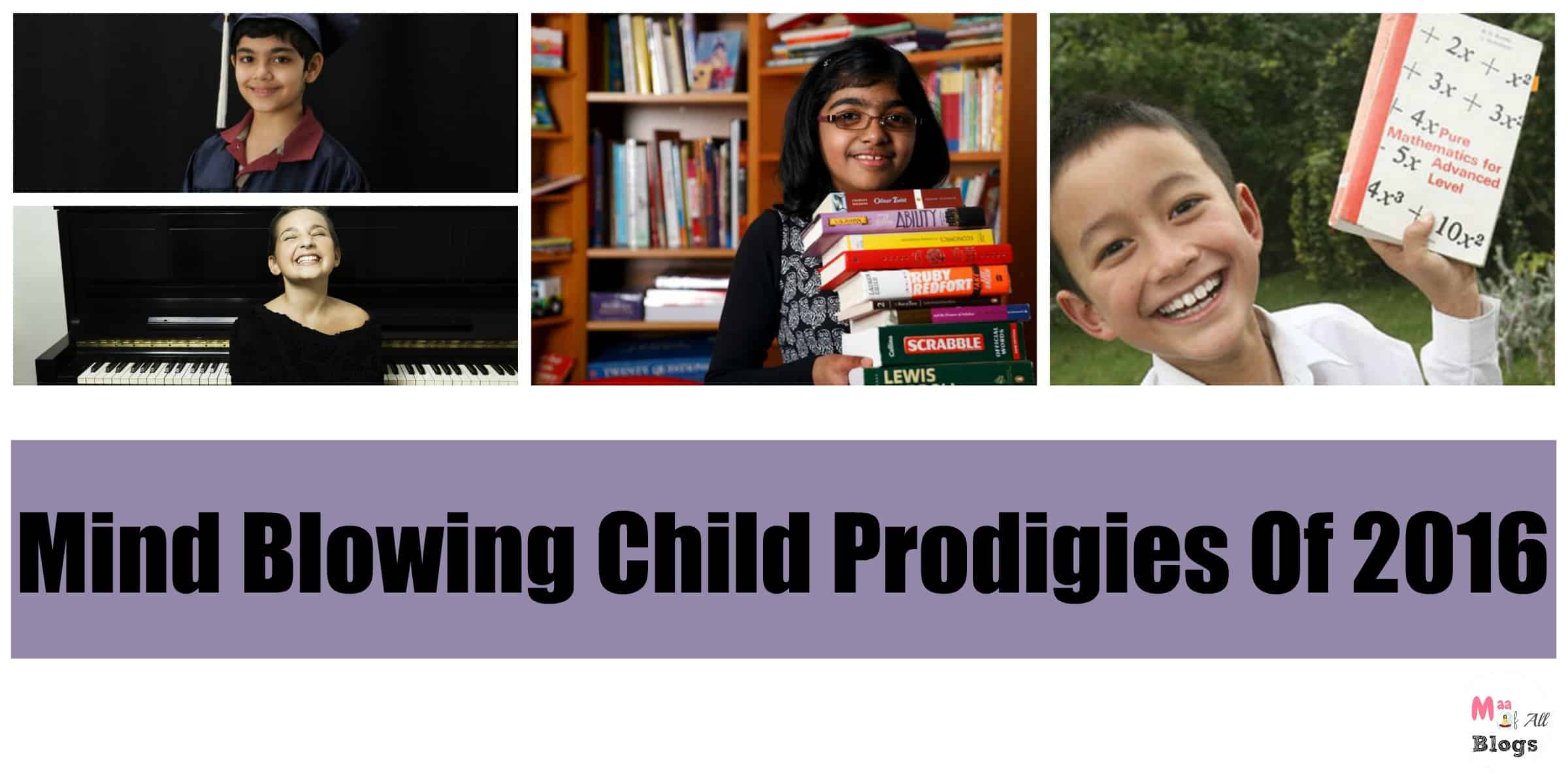 Talent works, genius creates– Robert Schumann
Child prodigies have astonished the world so many times with their intelligence and remarkable achievements. It has been seen that these children have an extraordinary quality to go far beyond the age limit and have the capability to do wide apart from the children of similar age. The smartest kids in this world have sealed their victory in various domains such as art, science, music, invention or mathematics.
The prodigy children are now being treated with high esteem. Very often the unprepared parents find it anxious or difficult to help out their children exposing their talents or flaunting their big achievements in such younger age. Below is the list of few happening famous kids of 2016. What many of them have achieved at the age of 10 or less an average young person takes years of practice. Their excellence is stitched on basis of their talents covering many sectors.
Tanishq Abraham:
Tanishq completed the college level and high school level chemistry and paleontology at the age of six. He managed to get the degree of geology and astronomy. He loves to play piano, chess and to swim.
Aelita Andre:
She learned to paint even before she learned to walk. She is named after Picasso and shows incredible talent in her paintings. Her paintings found a place in Brunswick Street Gallery at the age of 22 months which was sold later in $24,000. She has completed her solo art exhibition way back in 2011 in New York City.
Yasha Asley:
He is a British child genius who holds the record of the youngest mathematician to pass the British A-Level mathematics examination carrying A-grade mark sheet.
Emily Bear:
She is a pure talent in the musical arena. Her experiments with piano started when she was 18. She composed tangible pieces at the age of 3 years. By the age of four, she had published her creations. When she was five, she performed at Ravina Musical Festival. At six, she had the chance to perform in the White House. By seven she started to take international piano concerts. By nine, she played her own composition and classical work in the Carnegie Hall. Whew! She can make anyone feel in awe of her.
Abby Julo:
Abby Julo is an American Child who has the amazing capability to remember numerous names and themes of the political zone. That's how she became popular and astounded everybody at the Oprah show.
Brianna Kahane:
She is another musical aspiring talent who has the outstanding grasp in this field with the Violin. Her masterpieces got popular when she was just three years. She is the youngest violin player in Stradivari Society in Chicago.
Shrinidhi Prakash:
Shrinidhi is famous for her passion in language. She is just 12 and almost has completed four novels. She was also the winner of World Youth Scrabble Champion.
Cleopatra Stratan:
She is the youngest singer to achieve the commercial success ever. She made her debut at the age of 3 by making the album named as La Varsta de Trei Ani. She has won an MTV award and over 1, 30,000 pieces of her albums are already sold. My kids were still learning to say proper sentences when they three years old.
These kids are amazing and we had fun putting this list down. It doesn't take a genius parent to recognise a genius child just an aware one. How we shape them further really is on us. Did you know that Mozart started composing at the age of 3?