In my last post on 5 mantras that work when it comes to nutrition for kids I had mentioned how involving my kids in food decisions, cooking, experimenting with recipes and using some hidden gems in the food. One of the hidden gems which I use is PediaSure. I was introduced to PediaSure by my friend many years ago when I was worried about my elder one falling ill very often and he being a fussy eater it was very tough for me to keep a balanced diet for him every day. This would lead to deficiencies and low immunity and hence illness.
Amongst other things, PediaSure helped me keep that balance. His incidences of sickness reduced quite a bit and I even noticed that his appetite improved. He is eleven now and I don't use PediaSure for him anymore but I am so glad his foundations have been set strong. For my younger one, I still use the vanilla flavoured one and it blends with the milk. What he can't see he doesn't complain about. Kids and fussy eating seem to have passed on in the genes :). Since we have used PediaSure for him right from the time he was three years old, I cannot be sure or compare the difference of how things would have been different, but one thing I know is touch wood, my younger one's constitution is more robust.
Just remember moms, PediaSure is a supplement and not a substitute for any food given to the child. Here is a tip and recipe for you that you can create using PediaSure which works wonders for fussy eaters.
---
No Bake PediaSure Cookies
My kids don't like anything with nuts except maybe peanuts, so I can't pick these cookies off the shelf but then I could easily create one. Plus, I am never too happy with the sugar content in some of these.
This is a quick recipe for PediaSure Cookies and a trust me it's a healthy one.
Ingredients:
PediaSure – 3 large spoons
Oats- 3 spoons. You can even grind the oats in a mixer if you don't want the texture.
Powdered Sugar- 2-3 teaspoons/ Use palm sugar or broken anjeer(fig). The fig variation is one of my favourites.
Peanut Butter: crunchy/ non-crunchy as per your kid's liking – 2 large spoons or alternatively use maple syrup.
Milk – a little to make a thick dough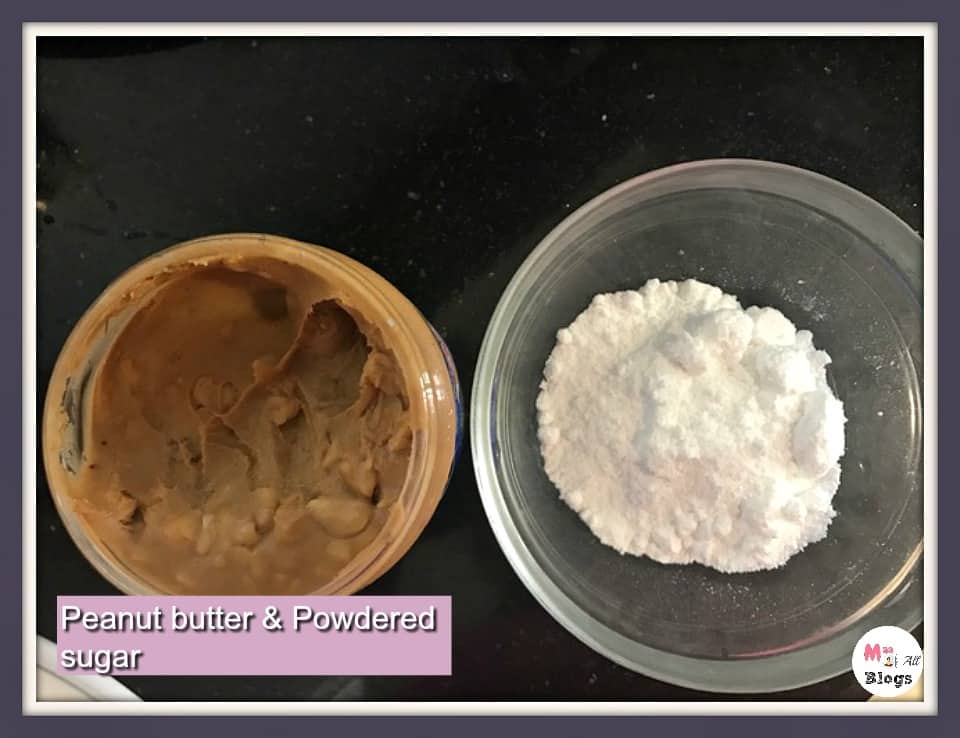 Method:
Mix all ingredients together and knead into dough balls. Freeze for 2-3 hours.
And then cut in any shape that you desire. Finally, sprinkle some decoration on the top.

This is my fun way of forwarding the goodness of PediaSure to my kids. I am sure you can invent your own recipes and more variety to your kid's plate. You can buy PediaSure online or from your local Kirana store.
disclaimer: PediaSure is NOT FOR CHILDREN WHO ARE LACTOSE INTOLERANT or who have galactosemia. #90DaysWithPediaSure and #MyPediaSureJourney