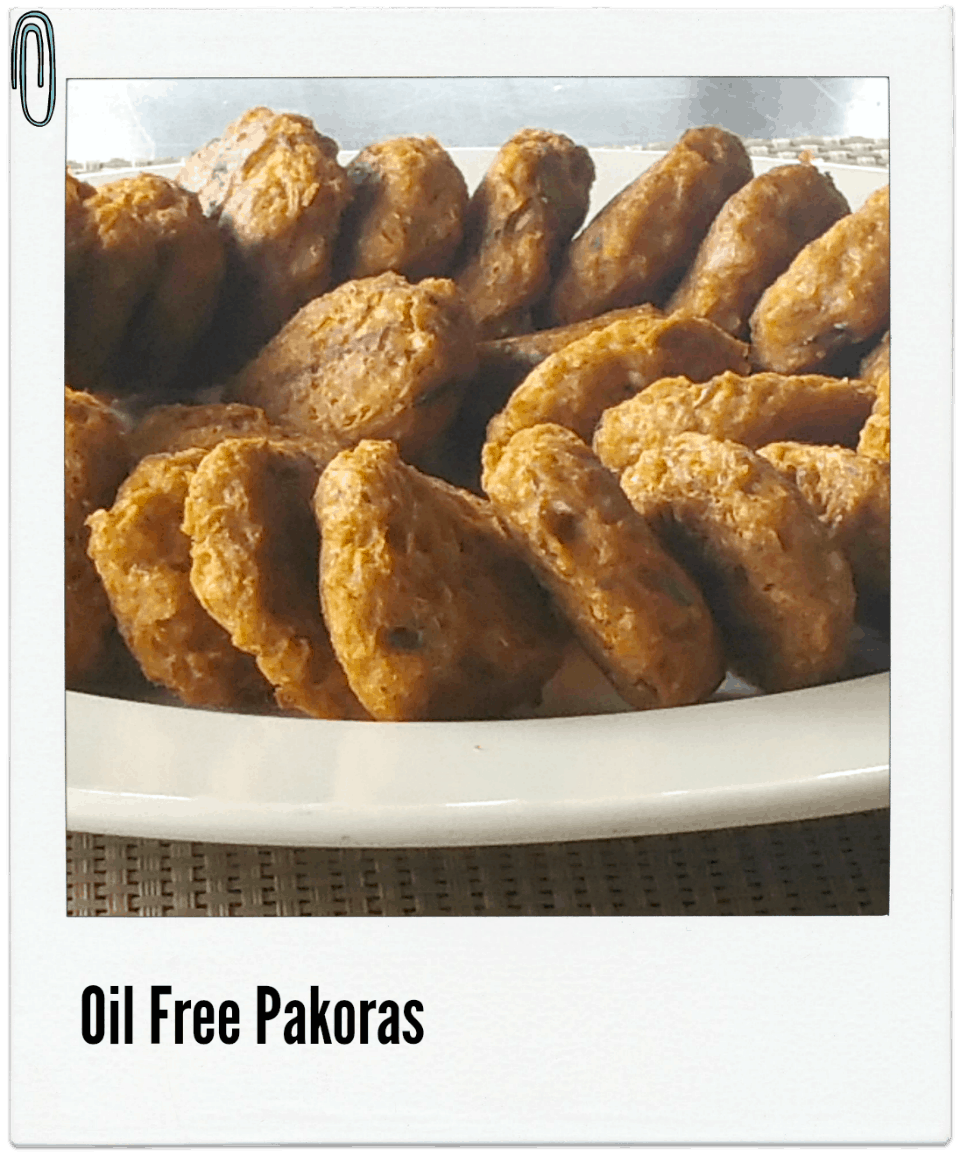 There were many dishes taught but the one that caught were 'Oil Free Pakoras', yes, even I wondered how is that even possible.
Ingredients:
1 cup finely chopped vegetables(carrot, cabbage, onions etc)
1/2 cup besan
spices- ginger, garlic, chillies, red chilly powder,
dhania or coriander1/4 tsp
1/4 tsp turmeric
salt to taste
Method-
Mix all ingredients and make small one inch balls and steam them in a steamer. Steam till done (if you put a fork in it, it will come off clean)
Now bake in an oven at 200 degrees C till the outer crust is brown. This is how you get oil-free and healthy pakoras. You can use this method for experimenting with different kinds of pakoras.