A good friend multiplies the good in life
We know as adults how tough it can be to make friends, the ease with which preschoolers develop friendships is remarkable. At this stage, friendship is more about closeness and interests: Who is around me and do they want to play the same thing I am playing? That's all that matters to make a friend.
For example, preschoolers can go to the park for an hour and come home and tell you about the new best friend they made, but whose name they can't remember.
Friendship Day activities for your preschoolers are the building blocks of relationships: knowing someone's name, seeing that different people can have things in common, and learning that other people have different points of view.
---
The Good Friend List
You can ask your kids to make a list what qualities make a good friend. For example, someone who shares his toys, someone who doesn't yell, etc. This is a simple friendship day activity which is fun for the kids.
---
The Matching Game
Everyone gets a coloured marble and has to find the other kids who have the same colour marble. They then have to stay together and link arms until all groups are complete.
This is an enjoyable way to get a iverse group of kids together and to prove the idea that different people can have things in common.
---
That's Me!
One child stands in front of everyone and shares something about themselves, like their favourite colour or favourite animal. Everyone who has a common interest in that favourite thing stands up and yells, "That's me!"
Kids love this game because it's interactive. They get to share their favourite things, there's fun in not knowing what each child is going to say, and there's yelling.
It's a win all around.
---
Red Rover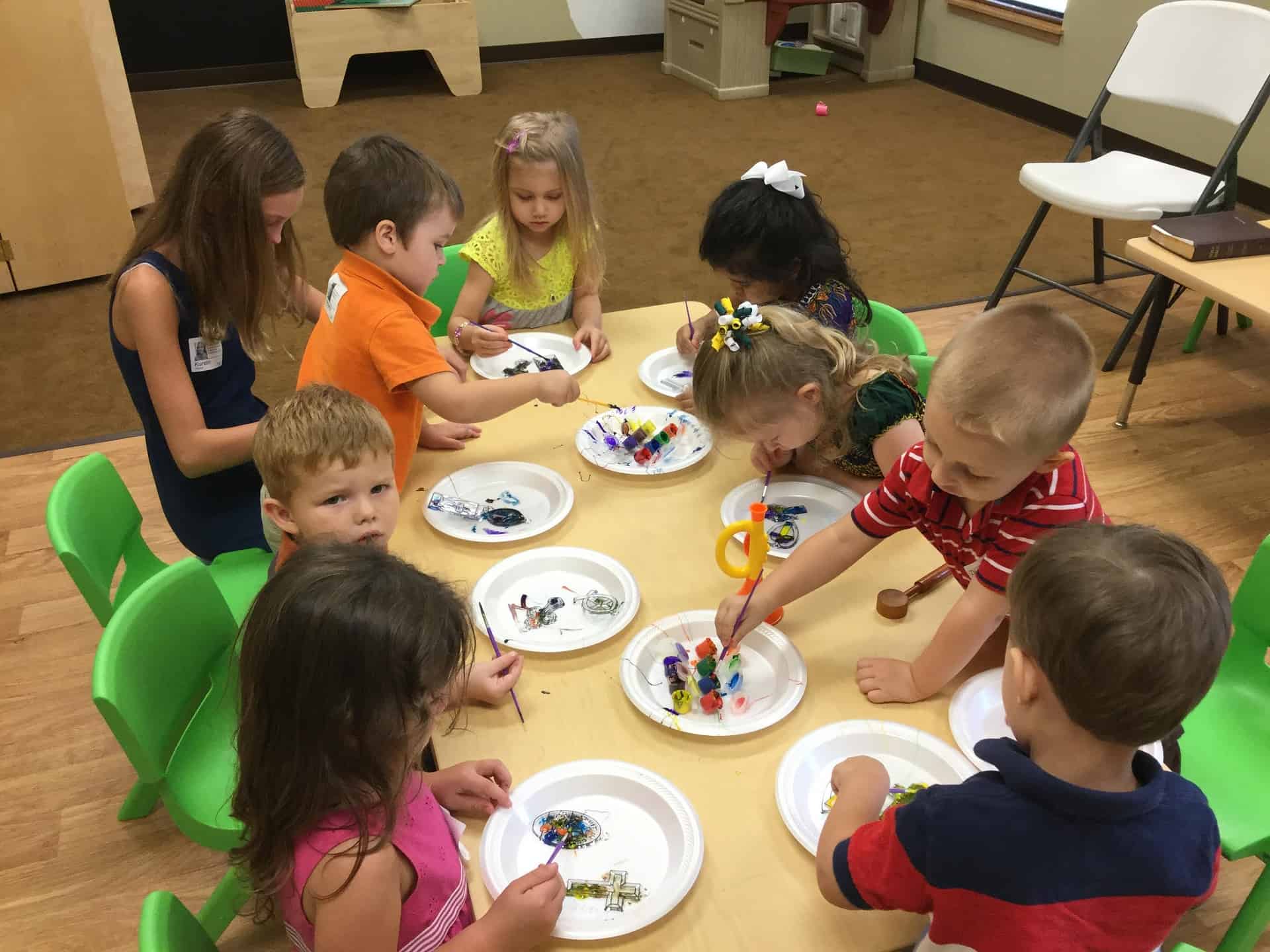 This is a typical game that's great for preschoolers to learn their classmates' names when they ask to "send so-and-so over." They'll learn about teamwork by holding hands and trying to stop the other children from breaking through. This also gives active preschoolers a reason to get up and move around. This is one of good fun friendship day activities.
---
The Compliment Game

This game can be played in a number of different ways. Kids can stand in a circle and throw a ball to each other, or they can just name the next person to get a turn. Regardless, the point is for each kid to get a chance to compliment another child in their class.
The compliment game teaches kids how to pay compliments, and how nice it is to receive them. It also helps a group of kids get to know each other well and become really close friends.
---
Here are 5 different activities you can try with pre-schoolers as well as a group of toddlers. This friendship day help your little ones to make some buddies! As we said, let's add a little magic to their friendship :).
---