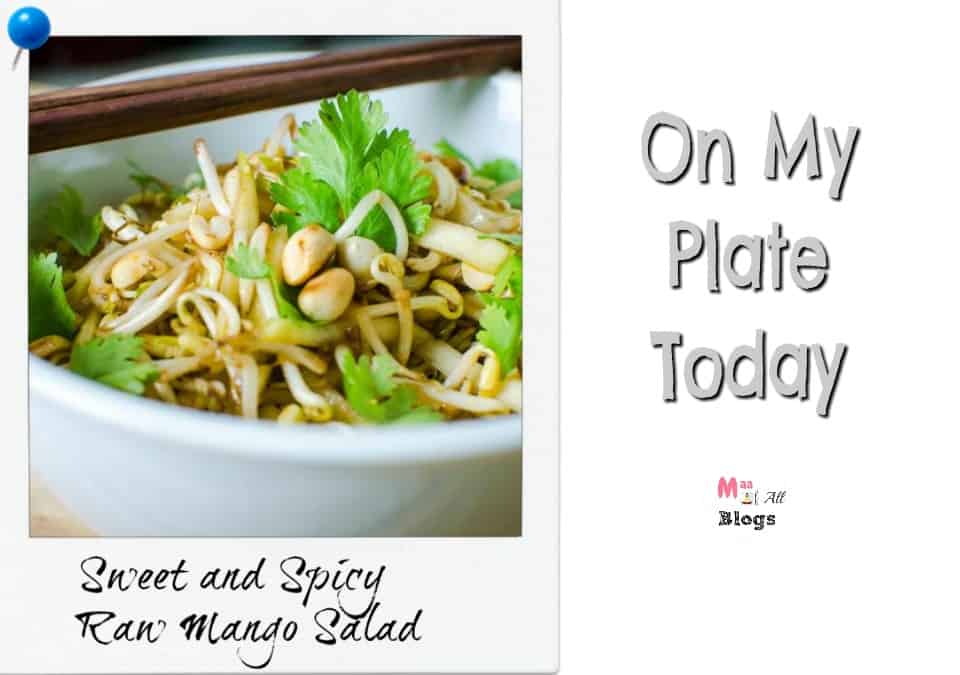 Here are three main reasons that will help remind you that eating healthy is the best choice to make for your diet: To provide the necessary nutrients that your body needs to create new cells, clean toxins, and to just function every day. While eating healthy is essential, but eating healthy does not necessarily mean the food has to taste bad. Today, let's check this absolutely delectable recipe of the sweet, spicy and tangy Raw Mango Salad. Not only is it simple but absolutely delectable.
Ingredients:
Bean Sprouts
Grated Raw Mango
Chopped spring onion
Slightly ground peanuts
crushed Pine nuts(optional)/ peanuts
Dressing:
1 tsp balsamic vinegar
2 tbsp olive oil
green chillies
1 tsp brown dermera sugar or honey
a dash of lemon
salt to taste
pepper to taste
Method:
Mix all the ingredients of the dressing in a closed container and shake well.
Now toss the sprout, raw mango, and the dressing together. Finally, add ground peanuts.
That's it, folks! Simple, tasty and very healthy.
Tip: You can garnish with caramalised onions if you want.