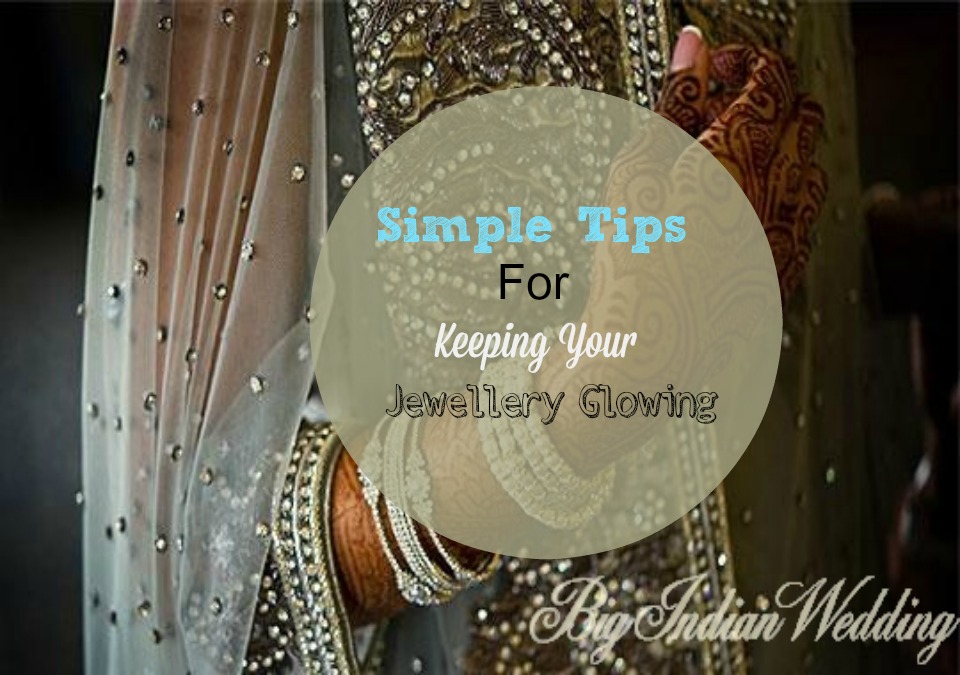 Wedding is the single most important event in a person's life and in India families prepare for this one event for years to come. South Indian weddings are an example of how parents save gold through their lives for their daughters. In Marwari community too, even the simplest of them, will conduct a wedding with all pomp and show. Not only do weddings are 'supposed to' establish a family's status but they are also a reason to show off your finery. Women change jewellery during different days during a wedding as if they are going out of fashion. The season now begins in India in it's full form. On the onset of festival season people will indulge in buying gold, silver and diamond.
We bring to you some cool and simple tips to take care of your precious jewellery;
– Use soft cloth and mild soap in water to clean the jewellery
– When not in use, keep your precious darlings clean and dry to keep away the moisture
– Don't make a cocktail in a box. Maintain separate boxes for Gold, Silver, Diamond and Gemstone jewellery
– Keep away your from chemicals/ alcohols of perfumes, creams etc.
– Don't enter the pool with your gold jewellery to avoid discolouration
– Use Vodka to clean those expensive diamonds, it save a lot of money while
– Apply lotion, cosmetics, hairspray and perfume before dressing in jewelry. application of perfume after wearing perfume would fade the plating or effect the simulated stones or pearls.
– When undressing, wipe each piece with a clean soft cloth to remove oils and perspiration.
– Store in a fabric-lined box, separately or individually wrapped in tissue to prevent scratches.
For Tips for Cleaning and For a Long Life of your Jewellery click here