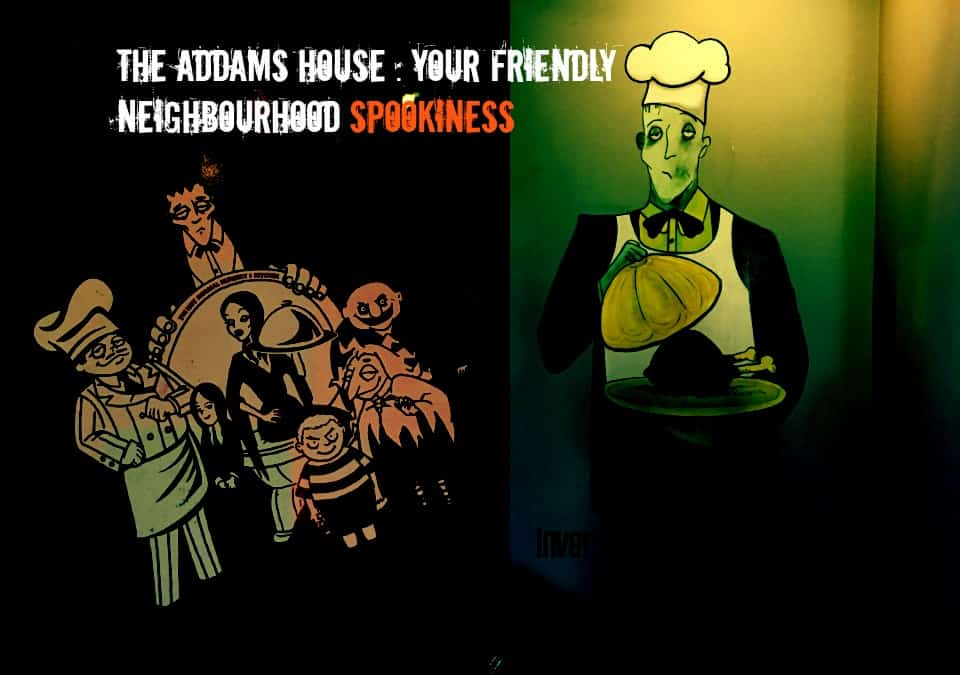 The Addams Family, as you might have guessed is inspired from the famous
TV show! Although this show lasted only two years — 1964 through 1966 — it has endured as a pop culture phenomenon, spawning movies, cartoons, revivals, and comics continues for decades thereafter!!
I loved the vibe and the energy of 'The Addams House'!! A resto-bar which has just opened in sector 29 Gurgaon!!
The concept is truly unique and inviting and fun, kids of all ages and also their mums and dads would truly experience the wonder of the horror house of Addams!As a kid of 90's I was mesmerised!
Spooky yet endearing The Addams Family restaurant offers a peak into the Addams castle with the gothic architecture and brilliant Ambiance!! Arches, picture memorabilia of the film and gory painting on the walls are mind boggling.
I was Impressed with the drinks menu and the mixologist Siddharth introduced innovative drinks with fresh ingredients and juices infused in alcohol!! The marriage of it all truly wonderful!!
I tried this drink where he mixed herbs like basil with blueberries in a drink called Muddler on the Roof!! The poison which was included in the drink was old fashioned bourbon with a dash of lime and apple juice! And yes it was BLOODY DIVINE!
Next infusion was called Murder in the Vineyard, keeping up with the theme again!! It was the family's secret red wine Sangria recipe with plums soaked in overnight to give it a kick, mixed in Red wine and apple cubes! Tangy yet bursting with flavours of plums and apples!!
I joked with Siddharth that who did he murder for this one!! And cleverly he answered "The Grapes"!! Enjoyed a good laugh and a fabulously clever drink!!
Food followed along with the drinks!!
Delectable snacks included nuts and bolts (bucket spilled peanuts on a platter),
There was a platter with a spill of assorted roasted nuts to compliment the drinks.
Innovative and delicious, the chipotle pumpkin and corn fritters were to die for!
Round and juicy corn snack were served with red hot chilly sauce a yummy combo indeed! Crispy on the outside yet gooey and cheesy inside with a hint of oregano herbs was delicious!
For the non-vegetarians, succulent and juicy chicken bites with blood red chilly sauces were another must try!
These were served on small skewers with mayo and a dip!!
More interesting snacks on the menu included Who She?(Sushi),
Forest Fire(grilled vegetables ), Bloody Mary Shrimp shooters!!
The names were very creative and the theme was well followed through the menu too!
All in all the Addams family experience is a thrilling Murder mystery that at least I would love to solve again!!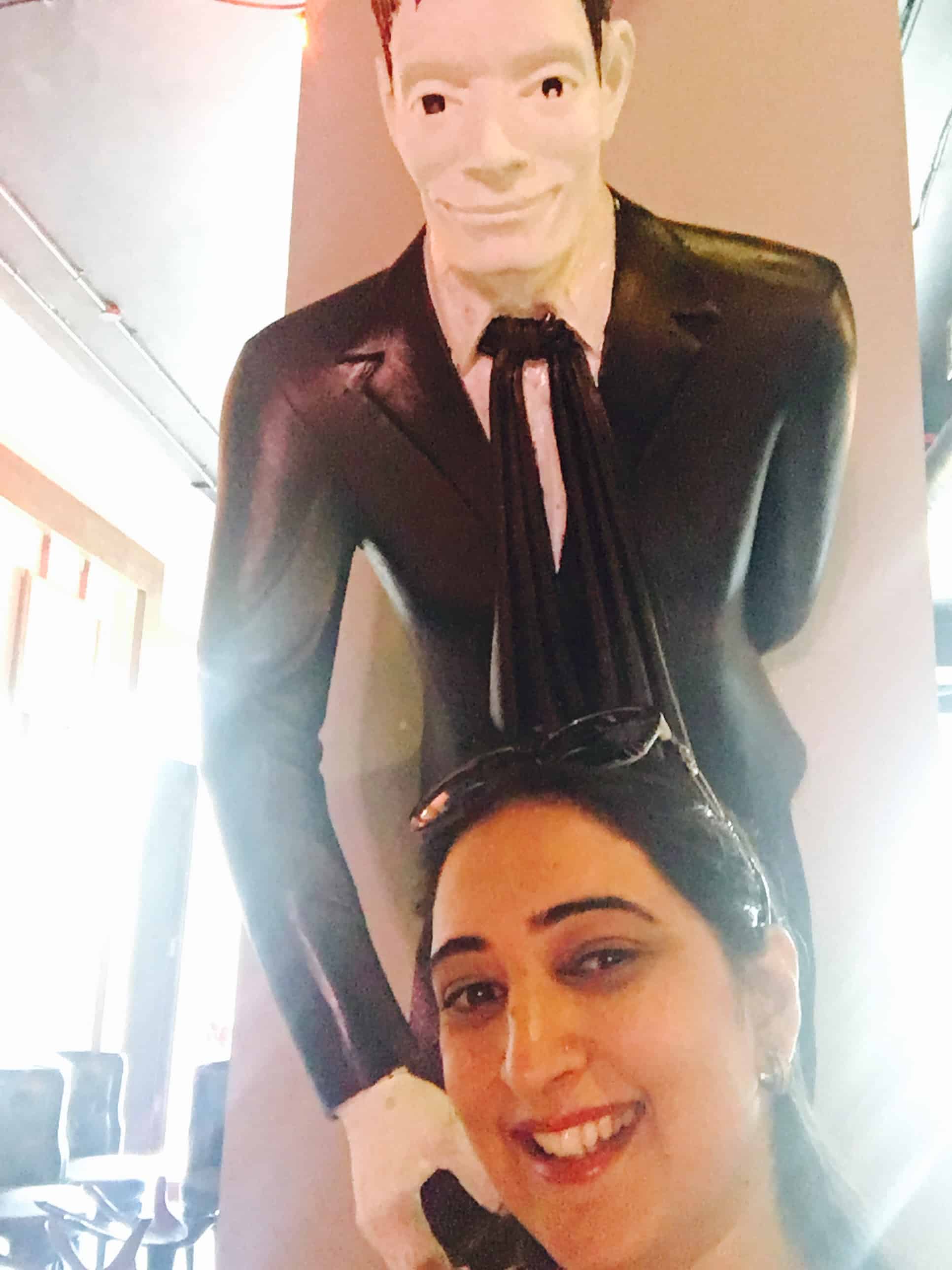 This resto-bar is reviewed by Neha Vij Sharma who is an avid foodie and a contributor to the blog. She is a mommy to a beautiful boy and a girl.