As you gaze ahead at the snow not of Narnia but the snow of home, which is no less shimmering and white as it falls. A shed that gives you steaming Maggi and kadi chawal at @10300 feet above sea level transforms into a whole new world when the door opens. You tell yourself Narnia is not the only fairytale that exists …and there is one nestled in the mountains of Himachal.
The treasures our country beholds are just lying there to be discovered. I am a travelophile and that is no secret but somehow I have been travelling more outside India and less within the country. My love for mountains is also new found. Last year when I trekked in Iceland I fell in love with them. Till then I had always been a beach person, but I guess once you find the mountains there is no greater love. While I was trekking there a very close friend was sharing pictures of Kailash Parvat in the Himalayas. That's when I realised that the beauty of our Himalayas is uncomparable and wished to connect to it more through my travels.
Fast forward nine months and I am here in this beautiful Tirthan valley, gazing in the horizon while listening to the river flowing by. The sun on my back actually feels good in this weather a far cry from the city heat.
So how did I get here?
This visit was a part of the anniversary celebration of The Travel Correspondents & Bloggers Group (TCBG) World in collaboration with Tirthan Angler's Retreat who generously hosted us over the entire weekend. I just was lucky enough to be in Delhi when the anniversary celebration were on. This was the perfect marriage away from the scorching heat of Delhi. Even the fact that it was just two days after my Europe trip did not deter me.
And was it worth it? Many, many folds worth. Even a tiring twenty-hour drive(all thanks to our driver's driving skill). One look at the pretty Tirthan Angler's Retreat and I was mesmerised. Nestled in the valley, by the river, the wooden outdoor of the lodges and the tranquility it brought with it was very welcoming. The outdoor yoga sessions we had with the visiting yoga instructor Pauline were enhanced with the fact that every twist I did I could see a valley, clear sky and so much green. The sun shone on us and added meaning to the 'SuryaNamaskars' or Sun salutations. The hammocks along the river were just lying there inviting me to take the required break.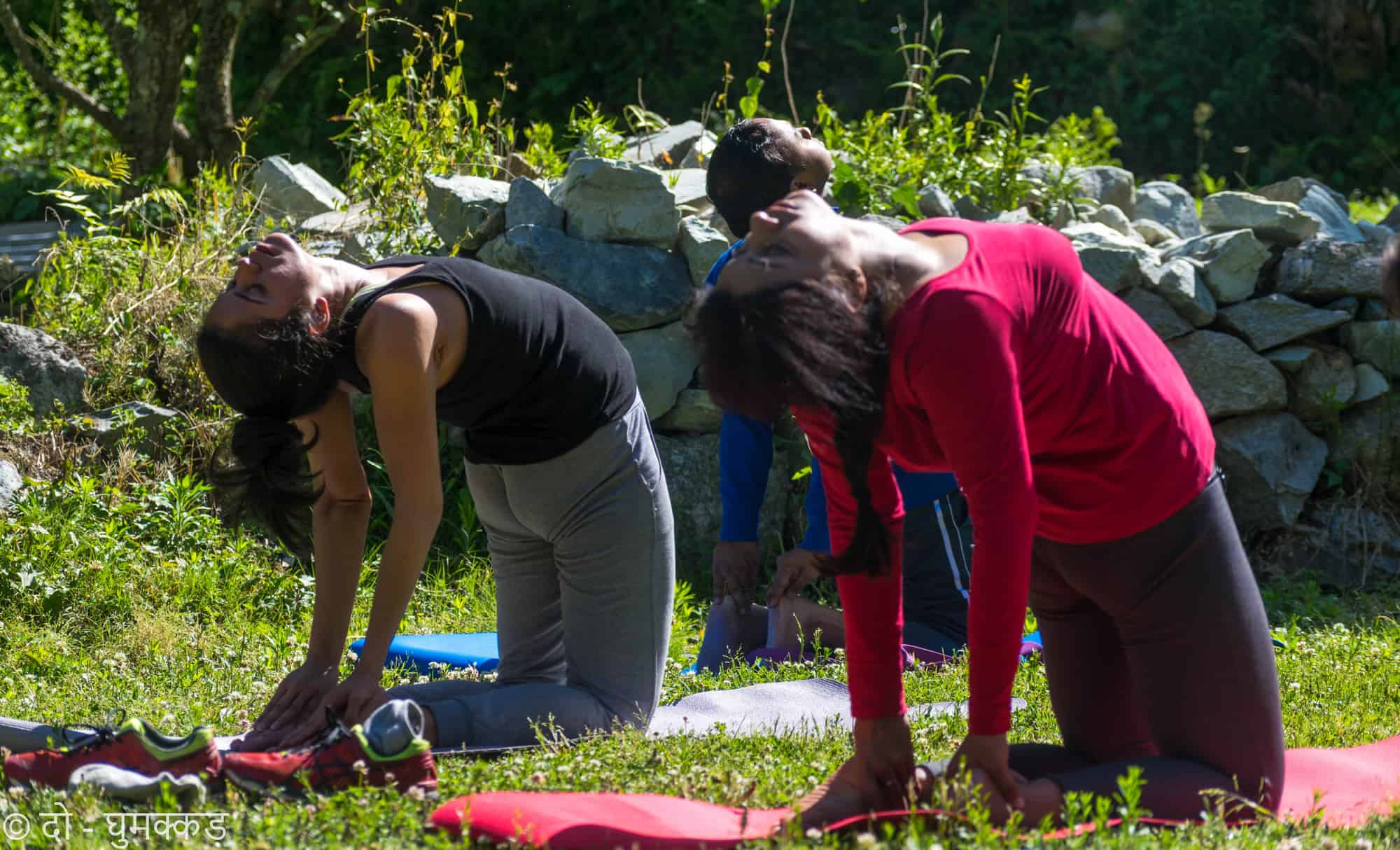 The second day of us being there we decided to head out to Jalori pass which promised a trek and some great views. On our way, we heard that it was snowing there which got us all excited and we stopped at innumerable places for pictures.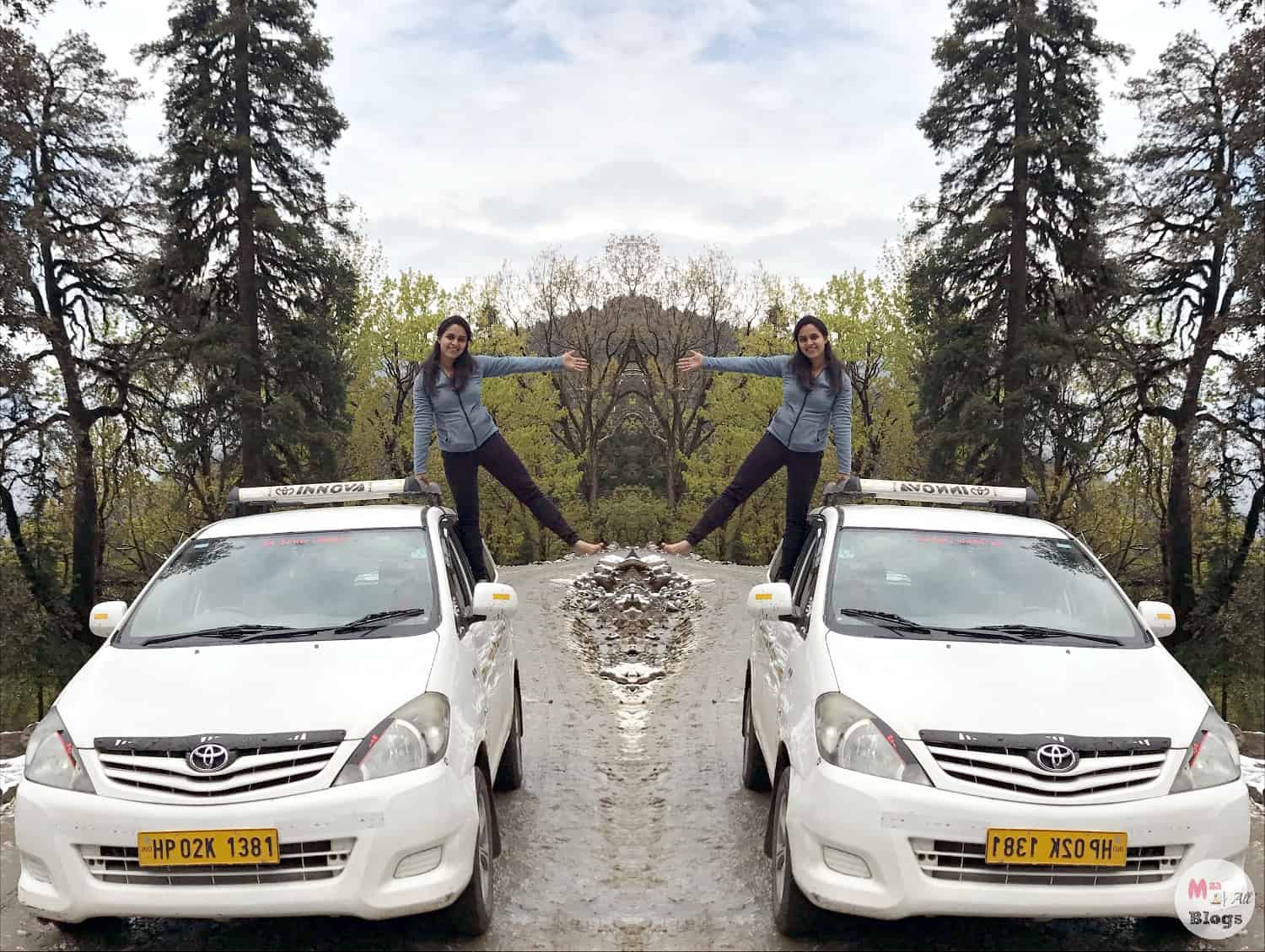 Jalori pass at @10200 odd feet looked like a post card from a magazine with hut roofs and pathways laden with snow. Trek was needless to say abandoned. The scenery inspired and we indulged in snowball fights. All my childhood fantasies were coming to life. Eating maggi and kadhi chawal in that cold staring in the valley in a small hut like dhaba was a blessing. This little hut had a very interesting door which opened to a valley, it had a platform and then a drop. Dreams do come true I had arrived at Narnia.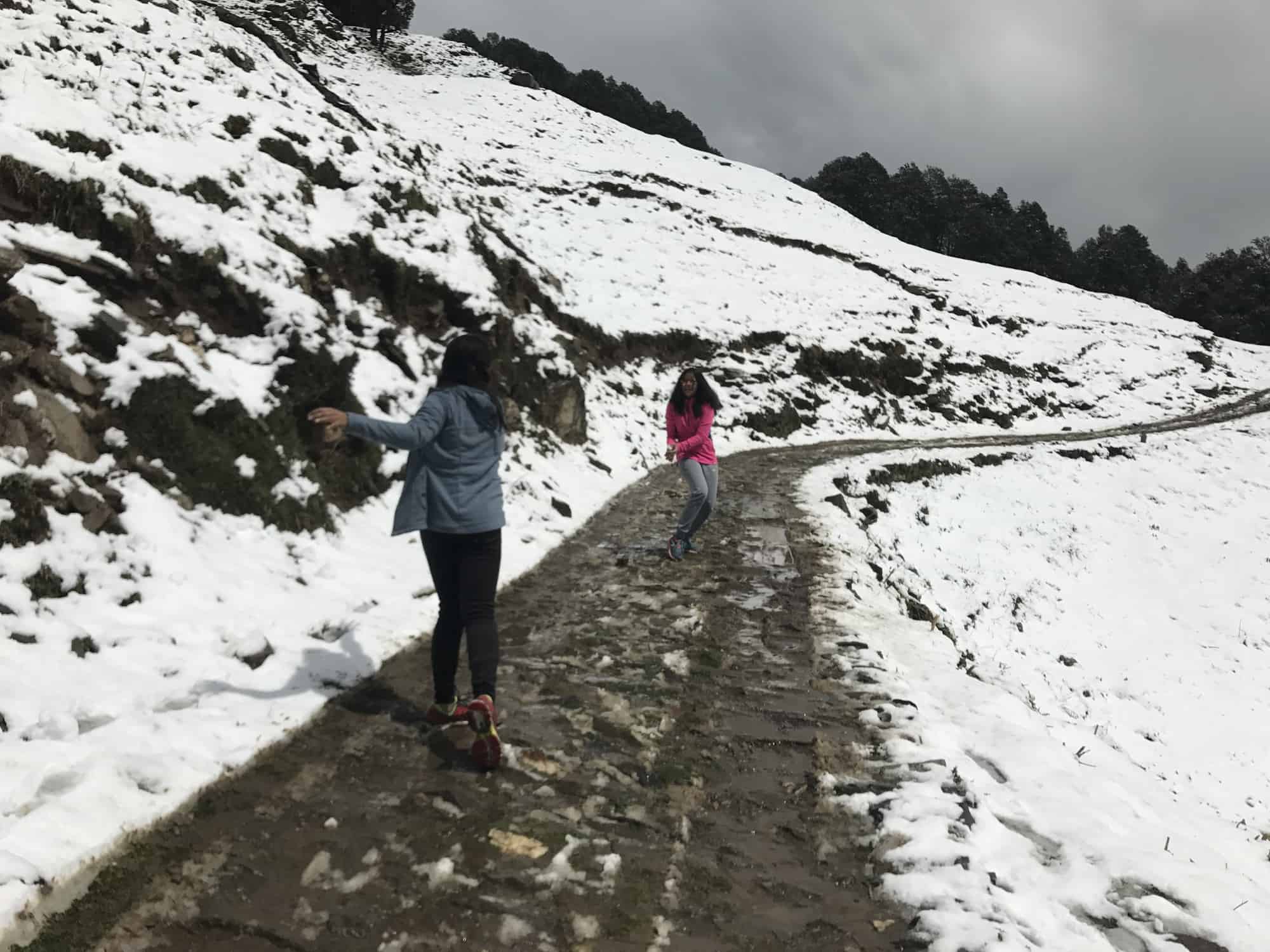 And I was ready to believe in fairy tales again.
p.s. All pictures with watermark @DoGhummakar are credited to their website. Do check out these wonderful bloggers Gargi and Manish who weave a magic through their pictures and blog.