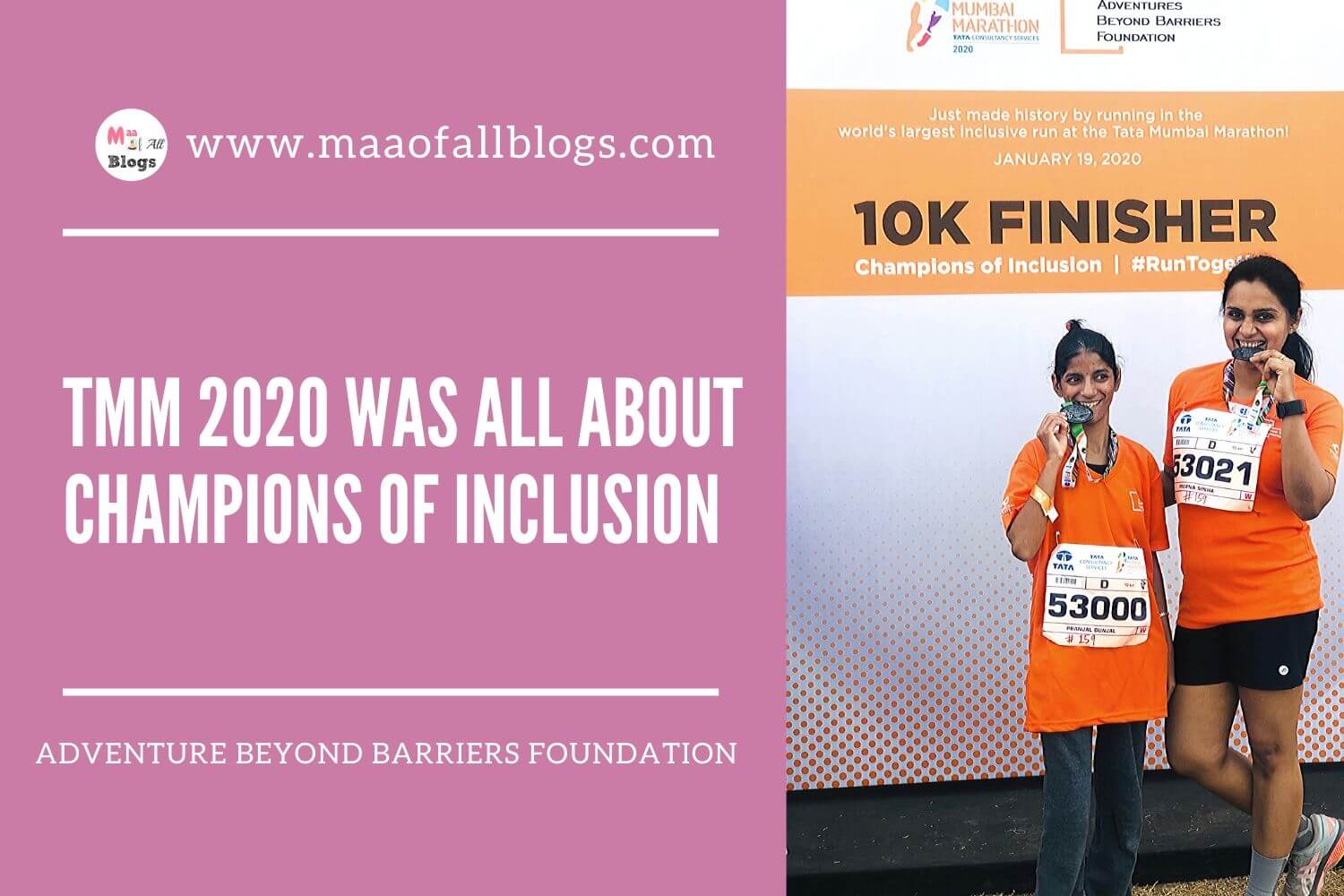 TMM 2020 Tata Mumbai Marathon is not any run. It is like exam time for Indian runners, it's an inexplicable emotion.
I have been running @tatamumbaimarathon since 2014 and with every run, I have gone through emotions that affect me and my personality.
I started out as an enthusiastic runner, who absolutely loved running.
Then over the next few years, I was a seasonal runner only ran between September to Jan and would crib a lot because I couldn't improve my timing.
Then came a phase where I stopped because it was just putting so much stress on my life. I mean there is more to life than running. I explored yoga and weightlifting but could never entirely let go of running. However, not being able to improve my timing kept playing on my mind.
Then I became an evolved runner. I stopped wearing a watch, stopped getting bothered by timing or my pace and that's when I rediscovered my love for running again.
Last year, I didn't run the TMM but felt the FOMO so badly that the rest of the year was all about challenging myself to run more and I did miles that I had never done earlier. From a half marathon to a 35 kms ultra run at #TUM, to Satara Hill run and then finally culminating in my first full marathon at Adani marathon.
This post is not about me, yes, if I may say so after writing so many lines about myself already :). This post is about the #ChampionsOfInclusion and the wonderful work they are doing.
I wasn't planning to run the TMM in 2020 as it was close to my full and that's when a friend, Prateek, shared a newspaper advertisement about Adventures Beyond Barriers Foundation( ABBF). They were looking for allies to run with the Physically Disabled. This seem like a wonderful way to stay connected to TMM and also support a noble cause.
During my first training session, I met Preetham, who was visually impaired and wanted to do this run to raise awareness. He runs a small blog where he also talks about disabilities and technology he uses to support himself. He has done his MBA from IIM Ahmedabad and now works in a large company in their strategic management team.
It was really heartwarming to meet him and he changed my perspective completely. I found it so inspiring to meet someone who had achieved so much despite his condition.
During my next practice session I met my final partner Pranjal Gunjal. Pranjal is mostly deaf and so her speech is impaired too. She had never run beyond 2kms before that practice session. We did 4.5 kms running and rest walking. I found running with her easy and even communication. She has just finished her class 10th exams and is learning typing. Her dad comes to drop and stays till she finishes her run during these sessions.
#ABBF this year made sure that 125 physically disabled runners ran a 10 kms during #TMM with an ally. Some of them were visually impaired, some on crutches, some intellectually challenged and some like Pranjal had lost their ability to hear. But with the help of an ally partner these runners ran and completed their 10kms run within the stipulated limit of 1.30 minutes.
One of the visually impaired person finished in 57 min with his ally. What seemed like a dream for them became possible due to the endeavours of ABBF. That's the world of inclusion! That's what #ABBF is achieving!
Even the TCS chairman Mr. Chandra came to congratulate them for their achievements.
The foundation has helped these people to achieve the impossible like climbing Mt. Kilimanjaro, tandem cycling expedition to Khardungala, multiple treks, skydiving and more. ABBF has made some dreams come true and I for one am truly proud of their work.

Go check their page out and see how you can help.
#TMM #TatamumbaiMarathon #ChampionsOfChange
disclaimer: This post is not sponsored and all views expressed in it are my own.