If you are still planning your family trips this year, let's look at what make it to the top 5 of our list and why;
Los Angeles
Is a city on my wishlist. It just has such wonderful options for kids.
Natural History Museum – This museum is a sure thing for families, even those with toddlers and pre-schoolers. Kids who visit this museum will love just about everything they see, especially the giant dinosaur bones and the dioramas featuring their favorite animals.
California Science Center – Makes sure that your kids come out feeling intrigued and enraptured with theories and concepts. Everything here is to make sure to seperate the word boring from science. Nearly the entire center is hands-on so you're children can touch anything they want without being reprimanded, and it may take more than one visit to see it all.
Los Angeles Music Center Pillow Theater – Small children should check out the intriguing Pillow Theater, which is geared towards 3-6 year olds. Featuring music, dance, storytelling, and simple theatrical performances, the Pillow Theatre presentations are just the right length and kids even get to do an arts and crafts project after the show.
Echo Park – A huge and lovely place for kids to just run around , a lovely pool and host to many festivals, the Echo park is a great place to just come with kids and spend your day. You can even carry a picnic basket and just lounge around while kids can play many outdoor games.
This is just tip of the iceberg when it comes to things to do in L.A., there are many and more options available to kids.
London
On my second visit to London I realised there was so much to do and so much to explore in this city which I had missed the first time around. On my first visit I covered Madam Tussaud's, London eye, London Aquarium, Buckingham Palace, Tower of London and when I went there last year, I was wondering what will I cover this time, but the city surprised me with options like these which are btw wonderful for kids.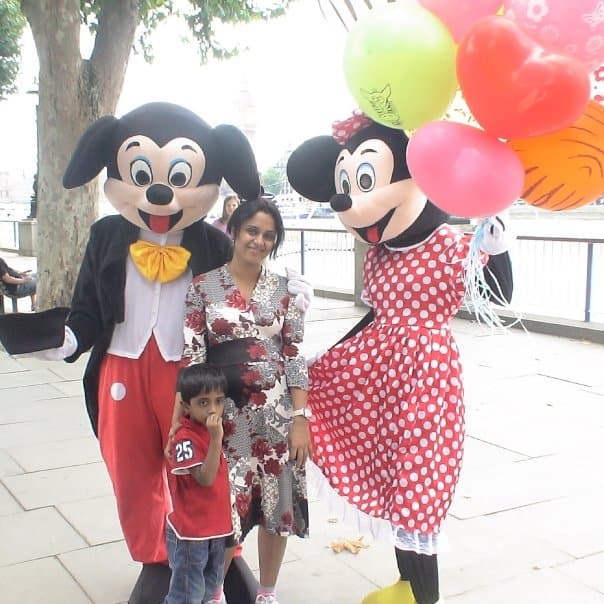 Dubai
Dubai turned out to be a perfect decision, not only did my kids have a blast but my parents too enjoyed themselves. Dubai was a haven for my kids with all it's super cars and theme parks. Though I am a bit bored of theme parks and would have loved to experience history, yet seeing my kids happy was worth it. So why is it such a cool place for kids ? Read on
HongKong
It's a really pretty set up with an island city surrounded by the 9 peaks and surrounded by sea, flyovers, excellent public transport and infrastructure. With attractions like Disneyland, OceanWorld, Lantau Islands, Historical Trams the options are way too many.
Singapore
This is the city we are headed to this year but this is not the first time I am visiting the city. I last went here in 2010 and realised it is one place where my kids will enjoy a lot. I am returning this year and will be able to do more justice to this once I am back however, these are the options that I aim to discover;
Universal Studios: I remember spending my entire day here on my last visit. There are rides for all ages, there are live shows, there 5D and 7D experiences, there is just so much to do. Universal studios has managed to recreate the experience of being in a movie for us. I absolutely loved the place and rate it way higher than a Disneyland. Also, when you step out you will find casinos, which you can have fun with.
Legoland: this is technically in Malaysia but while in Singapore it is just about an hour away and you will get visa on arrival. We had missed being seeing it while in London as it was shut whole of last November, so just have to head here. What's more wonderful is that this island, Zohor Bahru also has factory outlet for brands like Michael Korrs, coach etc so while kids get Legoland, I can head for some great deals on these.
Night Safari: Embark on a fascinating journey through the world's first wildlife night park with an exciting tram ride, spectacular shows & up close animal encounters! You might wonder what's unique about this, it sounds like a zoo trip, but you have to experience it to understand. Last time when I had visited here in October 2010, it was Halloween and the atmosphere was infectious.
There is also Sentosa Island, Zurong bird park and more attractions. When in Singapore there is no dirth of options.
I hope we were able to sort some of your dilemma. Happy vacations! Do let us know where you headed finally!