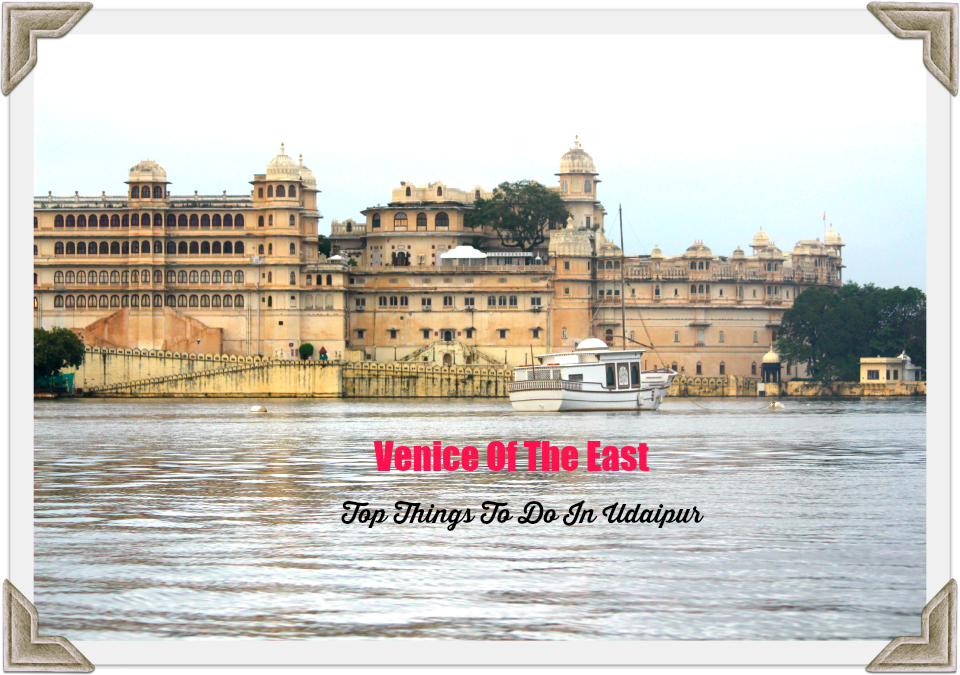 Rajasthan has it's own charm and beauty and is a destination that has attracted me and many with it's vibrancy. You ask even a non-Indian and the first place they want to visit in India is Rajasthan. It's folklores, it's history and it's colorful existence has a pull stronger than the earth's gravity for an avid traveler. So to say I had been vying to visit the city from a long time, as my only introduction to Rajasthan has been Jaipur. My parents do claim that I have seen the whole of Rajasthan as a kid, but then when there is no memory it doesn't serve the purpose. I have decided to do Rajasthan in parts, I recently started with a trip to Udaipur and I had no idea that the city had such an old world charm.
I stayed in Leela Palace, which is on Lake Pichola and I woke up every day to a breathtaking view.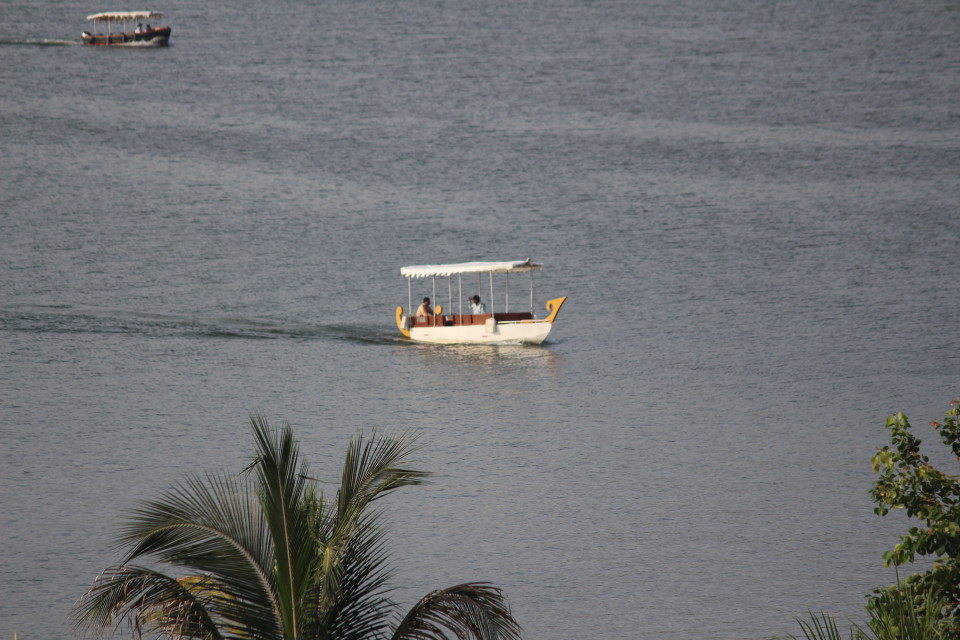 Udaipur is the city of five lakes, Lake Pichola, Fateh Sagar Lake, Udai Sagar Lake, Rajsamand Lake and Jaisamand Lake. Did you know that it is also known as the 'Venice Of the East'? I was surprised with this title but then, when I saw these, the title was well placed.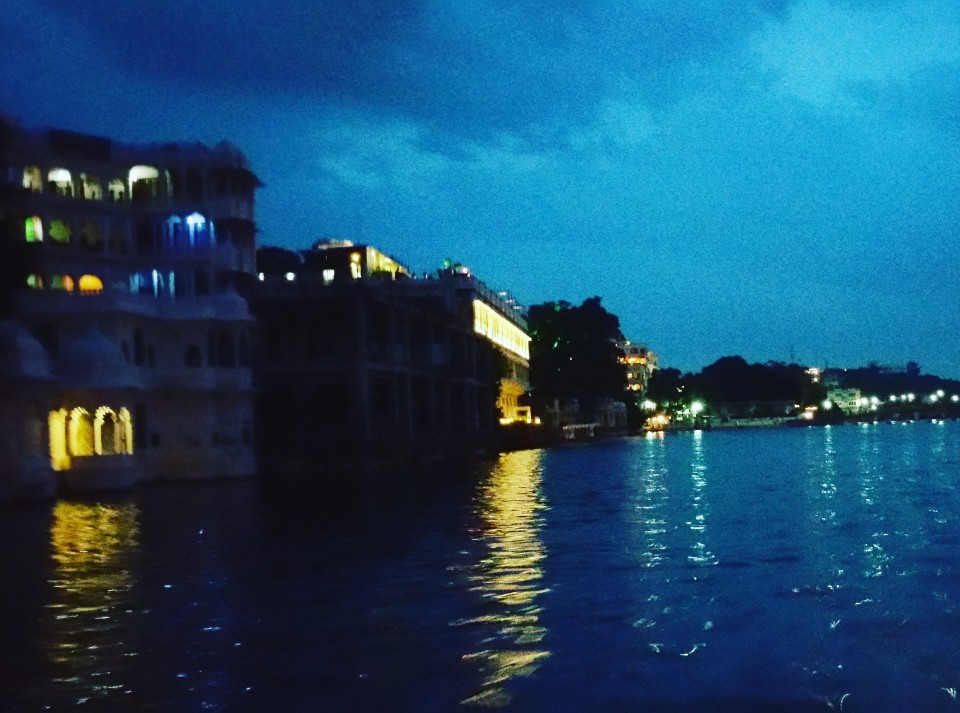 In the evening, the city would remind me of Benaras, a popular pilgrimage city of India, with all the chanting, temple bells ringing and poojas being performed. Jagdish Temple is one such temple there and is a must do. This Indo-Aryan temple built by Maharana Jagat Singh in 1651 and is the largest temple of Udaipur.
Other places in a traveler's list if you're visiting the city are ;
City Palace and the Crystal Museum: City Palace is divided into four wings. Two of these have been converted into five-star hotels and are run by HRH group owned by the current Maharana. One has been converted into the City Palace Museum and in one wing the Maharana resides himself. This Palace was built by Maharana Uday Singh in 1559, when he shifted his base to Udaipur. Go to the city palace to see well-preserved paintings, battle armour and architecture. You will also find the armour and sword of Maharana Pratap Singh, son of Maharana Uday Singh and a famous Mewar warrior.
Vintage Car Museum: If you love cars, then you must visit the museum to be shown around the fancy vintage cars that belong to the existing Maharana Arvind Singh. Most of these cars are in working condition and while you're hanging around do not forget to take a close look at the Vintage Petrol Pump within the compound.
Saheliyon ki Baari: A very pretty but over- hyped garden. This is a historical garden which was built in the early 18th century by Maharana Sangram Singh's for his wife and her 47 maids. What is interesting is that there are a lot of fountains and in those days these used to function perfectly even without any machinery. The earth's gravitational pull and water pressure made it possible for them to work. So while I can imagine the uniqueness of this garden in those times, as of today, it is just another pretty garden.
Ambrai: A lakeside restaurant, known for it's 'Laal Maas' or red meat in thick spicy gravy. It has a strategic, scenic setting overlooking the lake and City Palace and some of the tastiest Rajasthani Food. It is a heritage property and the was worth the exploration. While we were there we also experienced the unpredictable rain pour at Udaipur and within seconds the hot dreary city's weather was transformed into a stormy one. It was beautiful and mesmerizing. By far the best food I tried in the city. Another fact about Udaipur, we didn't find too many places serving authentic Rajasthani food, much to my disappointment.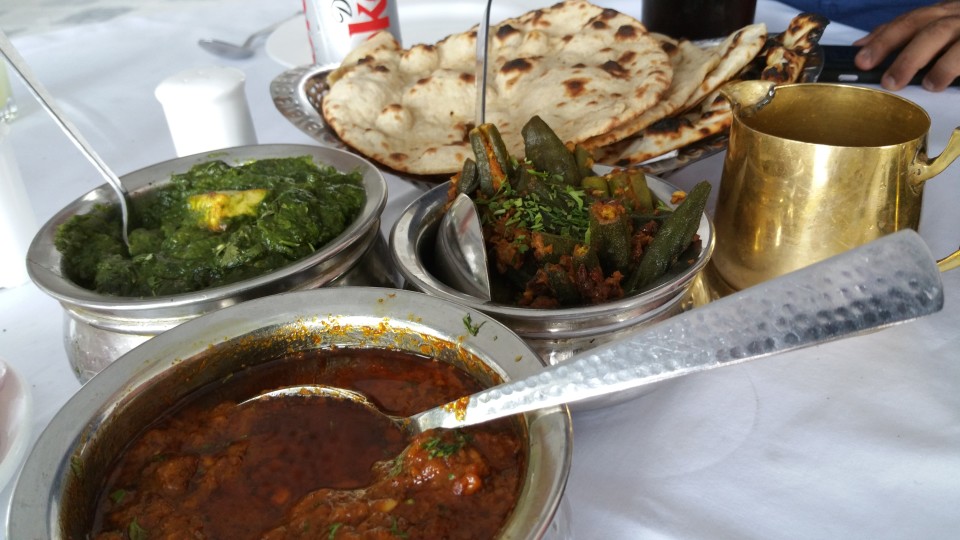 These are the places that I found worthy apart from this you will find a lot of recommendations listed in Lonely Planet and other sites but surely wouldn't recommend it. Rather try and do places around Udaipur like;
Chittorgarh Fort: 125 kms from Udaipur, but the road is so good that you will reach there under two hours.
I remember from childhood being so excited about visiting Pompeii and the Pantheon which were marvels built in the 3rd century BC, totally unaware of this fort which has stood in India from the 5th century and is a World Heritage site. It's amazingly well preserved. The architecture is all Indo-Aryan and this fort was built by the Morya dynasty finally occupied by the Maharanas till they moved their base to Udaipur.
Twenty-seven battles were fought and the rulers only lost three, such was the structure and planning of the fort. There is much to do in the fort and a whole round with all sight-seeing will take y0u over two hours. I definitely recommend a registered guide or else, lack of audio guide aids will take the history out of the ruins.
The history of the fort is also extraordinary; this is the place where Rani Padmini and many other women along with her performed 'Johar' or burning live in the holy fire to save their dignity when attacked by Ala-ud-din Khilji. Mirabai sang innumerable songs in praise of 'Krishna' here.
Two other places which I couldn't visit but were highly recommend were ;
Kumbhalgarh Fort: 85 kms from Udaipur and takes around 1 1/2 hours to reach there.
History states, Young Uday Singh was brought to this fort when his life was in danger. Panna dai raised him here secretly so that he can rule over Mewar one day. Great ruler of Mewar Maharana Pratap was also born in the same fort. The outer walls of this fort are 15 feet thick and spread over the perimeter of 36 kms. These walls are believed to be the second-longest continuous walls, after the Great Wall of China. The strategic location of the fort 1100 metres from sea level made this fort impossible to conquer. Infact, it was never once conquered. Amazing, right?
Ranakpur Jain Temple:
Distance from Udaipur: 150 kms from Udaipur. At least 2 to 3 hours travel.
This place is famous for the famous marble Jain temple.It was built in the 15th century and is located in the midst of Aravali Hills. The uniqueness of this temple lies in it's 1000 carved pillars which according to hearsay are laid out such that no one has been able to count them all. It's a beautiful piece of architecture and now on my list when I visit Udaipur next.
Overall, my trip was full of wonderful experiences. Keep tuned in for more stories from this trip :)!