Why Are Kids Who Travel, Smarter?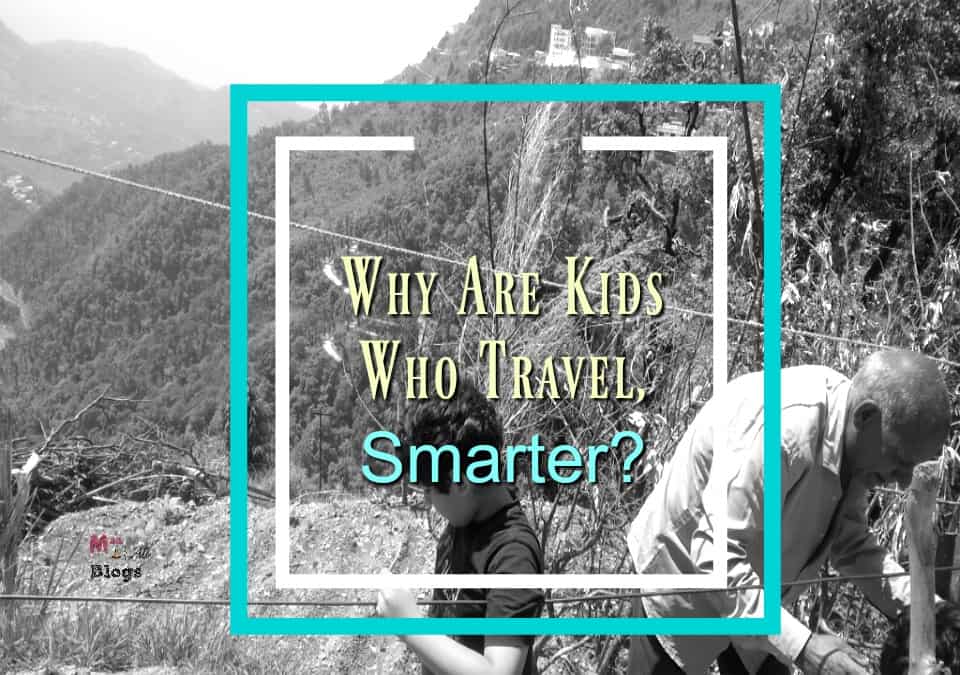 The US Department of Education has concluded after collecting data on 21,600 American children and tracking their academic achievements from kindergarten through the 5th grade. The study found that compared with their non-traveling peers, children who went on family vacations tended to perform better in reading, math and general knowledge.
While this study might have been done in the U.S. it can apply to kids anywhere in the world and I can vouch for that. I have been amongst the lucky few to have travelled a lot even as a kid. Those days travel was expensive and not as prevalent as we see today. My mother used to plan few days outings every 3-4 months. These outings used to be my motivation to study hard and excel. I was always fascinated by natural beauty and the most beautiful scenic photographs adorned my study table's top.
Travel defines me and having kids does not separate me from my travel goals. Even while working with American Express full-time I used to make time for travel. When I took my elder son (who was only 3 months old then) to Lansdowne , a hill station in Himachal Pradesh, I realized how happy and different he was. He would look at the sky and get excited moving his hands and legs fast and would make different voices. That's when I realized how happy he felt even being a 3-month-old with the change in his daily routine and place. We stayed in Lansdowne for only 3 days but I had discovered a key to his happiness. We travelled next after 6 months to Kerala for a 10-day trip. That time he had started walking a bit. He loved walking there in open space and under the sky and was thrilled. From then on I have never compromised on my travel plans, we travel often as a family and trust me I see great value in what my kids have picked through travel. My kids are now 6 and 8 year old boys and they absolutely love travelling.
So why are

kids who

Travel

smarter?
1. Kids become thrilled during outings and they enjoy to the core as they get lot of open space to run around and a different scenic environment to appreciate nature's beauty.
2. Kids learn and experience about different lifestyles and culture across the world.
3. They get to see things practically so their theory becomes strong. For example, my elder one has read about beaches, mountains, planes in his Social studies subject so it was so easy for us to explain him the concept when he actually saw them with his eyes.
4. Their general knowledge increases. My younger one was fascinated when I showed him Nepal on the world map and when we actually visited Nepal. Both kids because of travel have a fair concept of countries, borders, Himalayas etc.
5. Kids also learn to be responsible as I tell them to pack few things for themselves and give them special bags which they have to handle on their own.
6. They become more social and I have seen a surge in their confidence when they interact with strangers on these trips.
7. They also become adjusting as they have to maximize happiness with given resources be it in a train or plane or in a camp amongst nature. It is a life skill that they won't pick up staying at home.
So if you are still wondering or waiting for your kids to grow up to take that trip you always wanted to, you should just go ahead. Happy travels!!
Nidhi is a travel enthusiast and now she has moved towards her greater dream of setting up a travel based platform which starts with sharing her personal experiences at various places she has travelled like U.S.A, Mauritius, Indonesia, Nepal, extensive travel in India. Nidhi worked with American Express as a Manager and has over 11 years of experience in the domain of Marketing Campaign execution. She has done BA Mathematics (H) and Masters in Information Technology.