I think I have mentioned an umpteenth number of times that with our nuclear setup and hectic schedules, we are a millennial family that bond very well over a vacation when we leave our work aside and our baggages behind. That's why you would see us holidaying more often. I tend to plan my holidays at the beginning of the year as per everyone's schedule and sometimes it's places to see, sometimes it's the experience that we head out for.
However, travelling with kids of any age can be a task. If they are younger they are like attachments and if they are older then their interests vary. Mostly, on family holidays I end up feeling exhausted. But what if I share with you a holiday which takes me away from all this, gives me peace of mind(yes, big usp), me time and keeps everyone happy still? When I read about Club Med being all inclusive, I didn't realise that the extent to which it can go beyond all stay, food, liquor and activities.(Yes all that is included!!!). It wasn't only good for me but sharing why my Club Med Bali experience is what you will love as well;
First and foremost, they are super kid-friendly no matter what the age and this puts you at ease almost instantaneously.
---
If you a new parent. Unlike every other holiday you might have been to, your baby packing would have exceeded your own. Here at Club Med, they have something called the Baby Welcome Kit, which has everything you need from baby cot, to baby bath, bottle warmer, potty and collection of baby bath products. Over and above that you get your very own Bugaboo stroller which is all yours during the stay. You can even order homemade baby food. You can even head for some peace by asking for an expert baby-sitter. Have I mentioned they are trained in early childhood? You realise how much of a relief this is? I remember my travel to Goa when the little one was just 6 months and all I remember doing was feeding, cleaning and putting my baby to sleep. Wondering why didn't I discover this place sooner.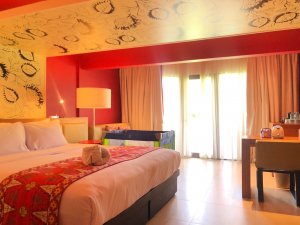 ---
Parent to a toddler or preschooler? There is a kid's club with a whole list of activities. You can enroll the kids and they are kept busy by the G.O.(Gentle officer) who are trained in early childhood education through the day. You might wonder what to do with all that free time?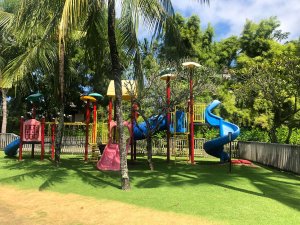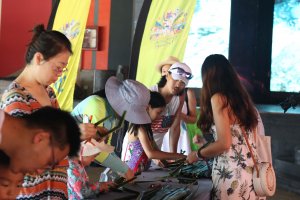 ---
Have teens or pre teens? Now since I am a mom to a teen, I know how difficult it is to keep them interested or engaged or even drag them away from their devices. However, There is trapeze, wind surfing, kayaking, water polo, soccer bump, kite crafting, kite flying, time quest, family yoga session, tennis, archery, swimming, local cooking class and the list is endless. They also have a seperate kid's club section dedicated to them and activities for teens.
---
Amazing amount of me-time– if your kids are taken care of, you are off the hook to enjoy that glass of sangria in peace looking at the sunset, go for that soulful yoga class or relax with spa. Have I already tempted you enough?
---
Couple time– You can relax together, head to the night party once the kids are carefully tucked in. I don't think couples get to party together properly after kids. There is always sleep cycle to be taken care of or there would be cranky kids. While I was travelling alone for this trip, I could clearly see possibilities.
---
This could be a perfect mom's gang getaway with or without kids. While the pool, spa, party scene, beach, Bali and all the fun makes it a great girly vacation, if you don't have an option to leave your little one behind then guess what, this makes that work too. Just sign them into the kids club, bond with them on some family activities which the club plans and once they are tired and sleepy, hit the floor hard with your girl gang ;).
---
Did I mention that they have Indian food too?
Bali is one of those laidback vacations where families can explore culture and still have a lot of time on hand to kill and that makes this a great choice.
With 70 Club Med resorts, spread across Europe, Asia, Africa, America or the Caribbean you are spoilt for choice when it comes to destinations.
Have you started packing your bags, yet?
p.s. One last tip, all skiing lessons in their mountain resorts are included. Wow!!! ?Can you imagine what kind of a save it is?
Here is my Bali travelogue to cue you in.
---