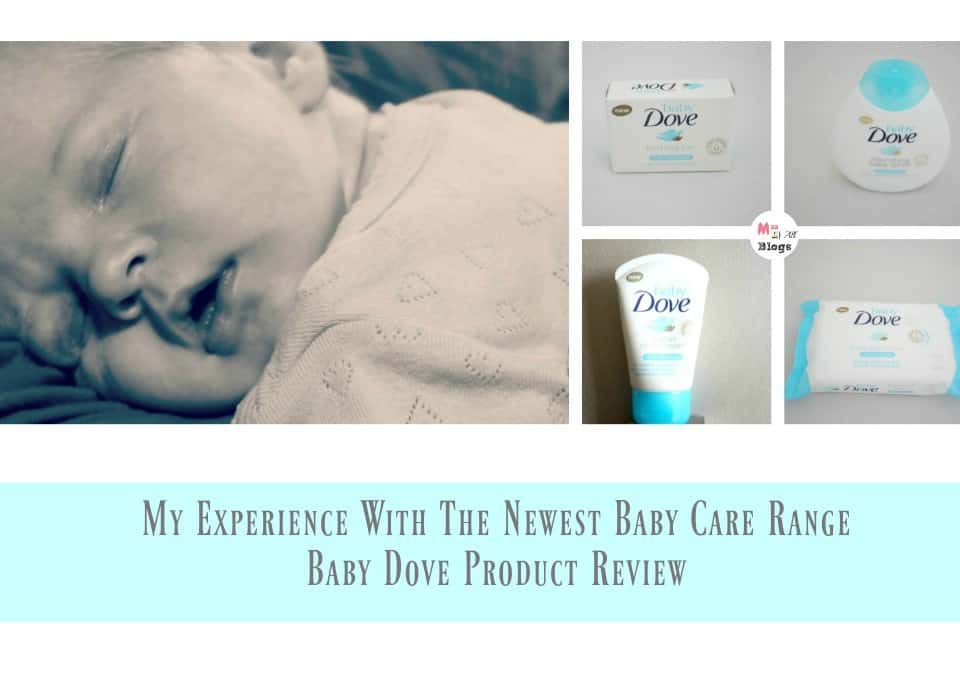 We, mothers, are so particular about choosing any skin products for our kids and should absolutely be, after all, baby skin is sensitive and evolving. After a bath, baby's skin can lose moisture up to five times faster than an adult's. All those advertisements that mention 'as wonderful as a baby's skin', forget to mention that it requires a lot of care and moisturising to keep it lovely. Something I learnt when I had babies of my own – a baby's skin requires more than just mild and gentle cleansing. It needs specialised products.
One of my favourite brands – Dove has launched an entire range of baby products and after having used Dove for many many years I trust the brand completely. A lot of research and study has gone into developing these products and as promised I am going to review Baby Dove's launch products today;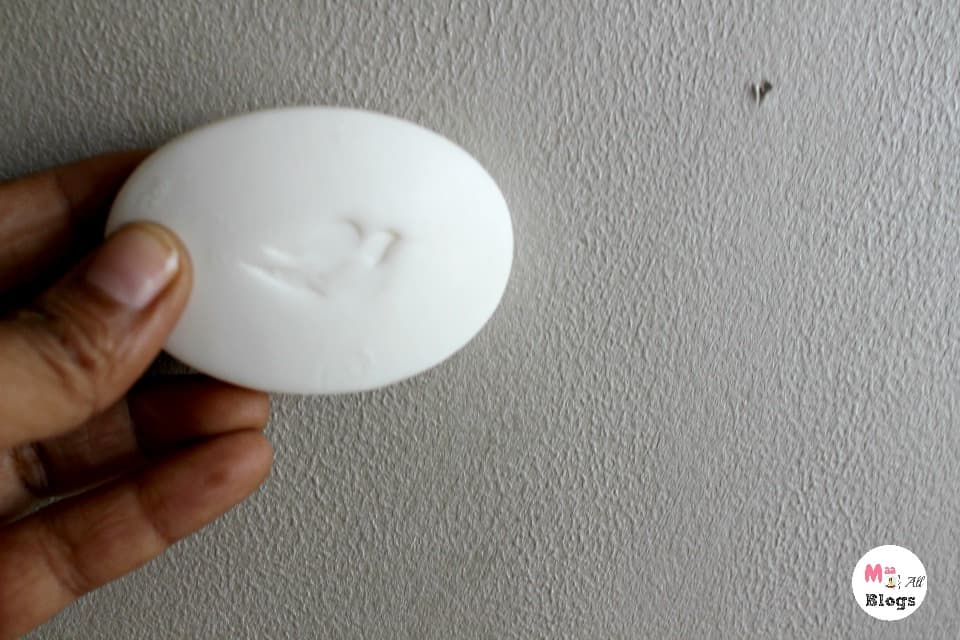 Packaging: It comes in a standard rectangular paper carton packaging. The soap is white and oval in shape just like the women's version of Dove
Experience: I got these products on the day of the launch ie 4th October and have been using it for my younger kid for over a month now. The soap foams and lathers well and there is a mild fragrance, which you will automatically like. Like the Dove women's soap, this one also cleanses well without drying. In fact, the skin feels well moisturised. After bath, we use the Baby Dove Lotion and are very happy with the results.
Price: It is very reasonably priced at INR 27 (50 gm) for both rich moisture and sensitive range.
Why we liked it?
Contains ingredients that replenish the essential nutrients lost during cleansing and help preserve skin barrier function, meaning more moisture and nutrients stay in.
It gently cleansesthe baby skin, leaving the skin soft, smooth and moisturized.
It is extra-mild and can be usedeven on delicate newborn skin.
It comes with a soft fragrance.
Baby Dove soap is dermatologist, and pediatrician tested.
It is pH neutral and hypoallergenic, which helps minimize the possible chance of skin allergies.
Baby Dove Rich Moisture Baby Bar is suitable for all skin types.
Baby Dove Sensitive Moisture Baby Bar is developed for babies with sensitive skin.
Not very expensive.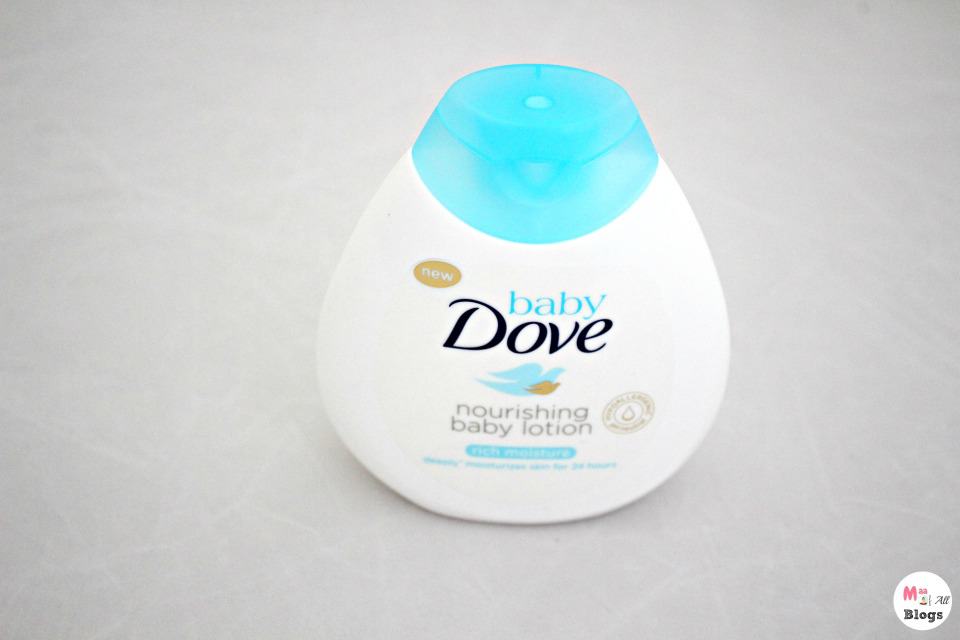 BABY DOVE NOURISHING BABY LOTION
Packaging: Baby Dove Nourishing Baby Lotion comes in a white tear drop shaped bottle with a flip blue cap. The cap is tightly secured and there are no drips.
Experience: Baby Dove Nourishing Baby Lotion comes in a milky white color and has a slightly thick consistency. It has a pleasant floral scent which is very mild and it'll not irritate the sensitive skin of babies. It has been working very well for my kids and in keeping their skin moisturised for long durations. I use this on them once after their bath and once after they wash their hands and legs post playing in the park.
Price: Baby Dove Lotion- INR 180 (200 ml)
Why we liked it?
Provides superior moisturisation.
Leaves baby's skin extra soft and delicately scented.
It is extra-mild and can be usedeven on delicate newborn skin.
Is ophthalmologist, dermatologist, and pediatrician tested.
It is pH neutral and hypoallergenic, which helps keep the skin's PH balance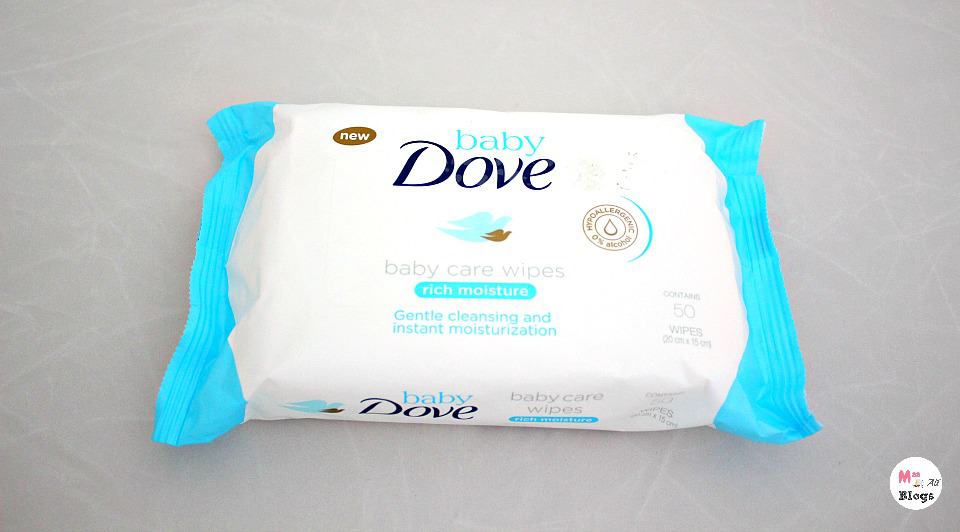 Packaging: They come in a pack of 50 towels and in a rectangular blue and white box with a stick on lid, which can be removed and replaced back on each usage. Only one wipe is removed from the box at a time.
Price: Baby Dove Baby Care Wipes- INR 210 (50 sheets)
Experience:
The Baby Dove Baby Care Wipes are hassle free and extremely convenient while traveling. The wipes are thicker than most other wipes available in the market and the best part is that being alchohol-free, it can be used all over for cleaning baby skin. On using the wipes on the skin it's amazing to see how much dirt it can pull out and yet the tissue remains wet.
What we liked
Alcohol-free unlike most other baby wipes available in the market which make it very safe for the baby skin.
Effectively removes impurities while instantly moisturising as it contains glycerin
As gentle as water
Hypoallergenic and so clinically proven to minimise allergy risks.
Can be used on baby's skin overall and not only for cleaning the bottoms
Dermatologists and pediatrician tested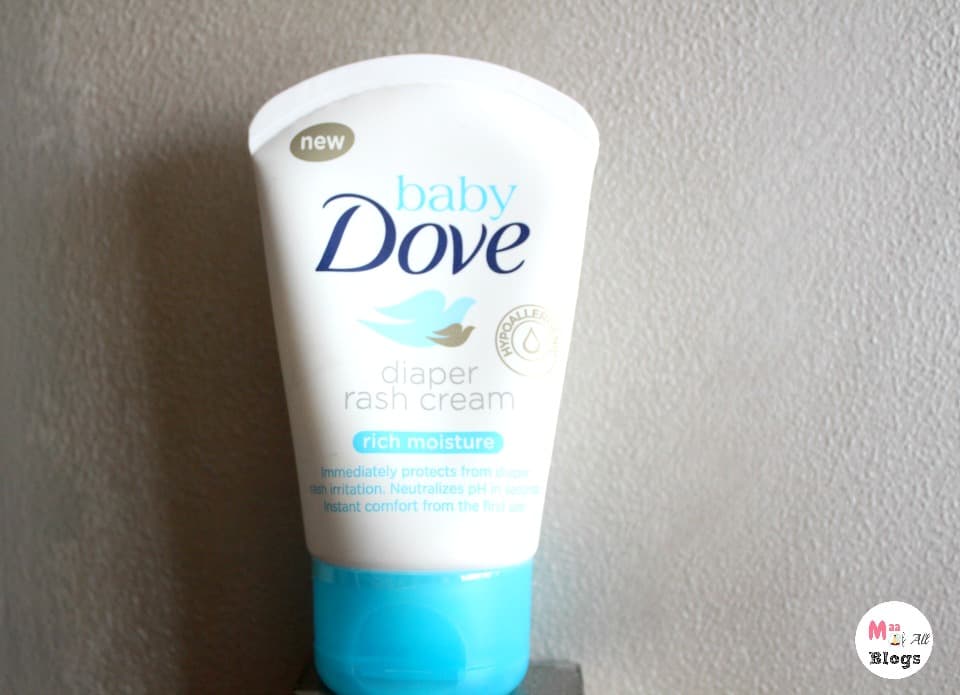 Packaging: It comes in a white tube with a blue flip cap. The size is travel friendly and you can easily carry it around.
Price: INR 210 for 45 gm.
Experience: We always found the correct way of diapering a mystery. But, overtime realized that it is essential to change diapers every 4-5 hours (even if not soiled enough) and use a diaper cream in every change. This will make sure that your baby 's skin is rash free. Baby Dove's diaper rash cream is thick and moisturising and all you need is a thin layer of application on the baby's bottom (do not massage, just apply it like a layer). It contains skin protectants – Zinc Oxide, Dimethicone and Mineral oil to form a protective layer that shields baby's delicate skin from the causes of irritation.
What we liked
The diaper cream contains skin protectants
Neutralises pH in seconds and provides instant comfort from the first use
Easier to spread than other diaper creams and easier to clean.
It has a mild and pleasant fragrance.
The packaging is leak-proof and comes in a tube which you can easily carry in your bag.
Overall, I feel that Baby Dove has put their heart and deep research into creating the newest line of baby products. These products are wonderful and ideal for addressing a baby's skin care needs. To purchase these Baby Dove products you can click on this link.
disclaimer: This is a sponsored post.