10 Indoor Activities for Kids During Monsoon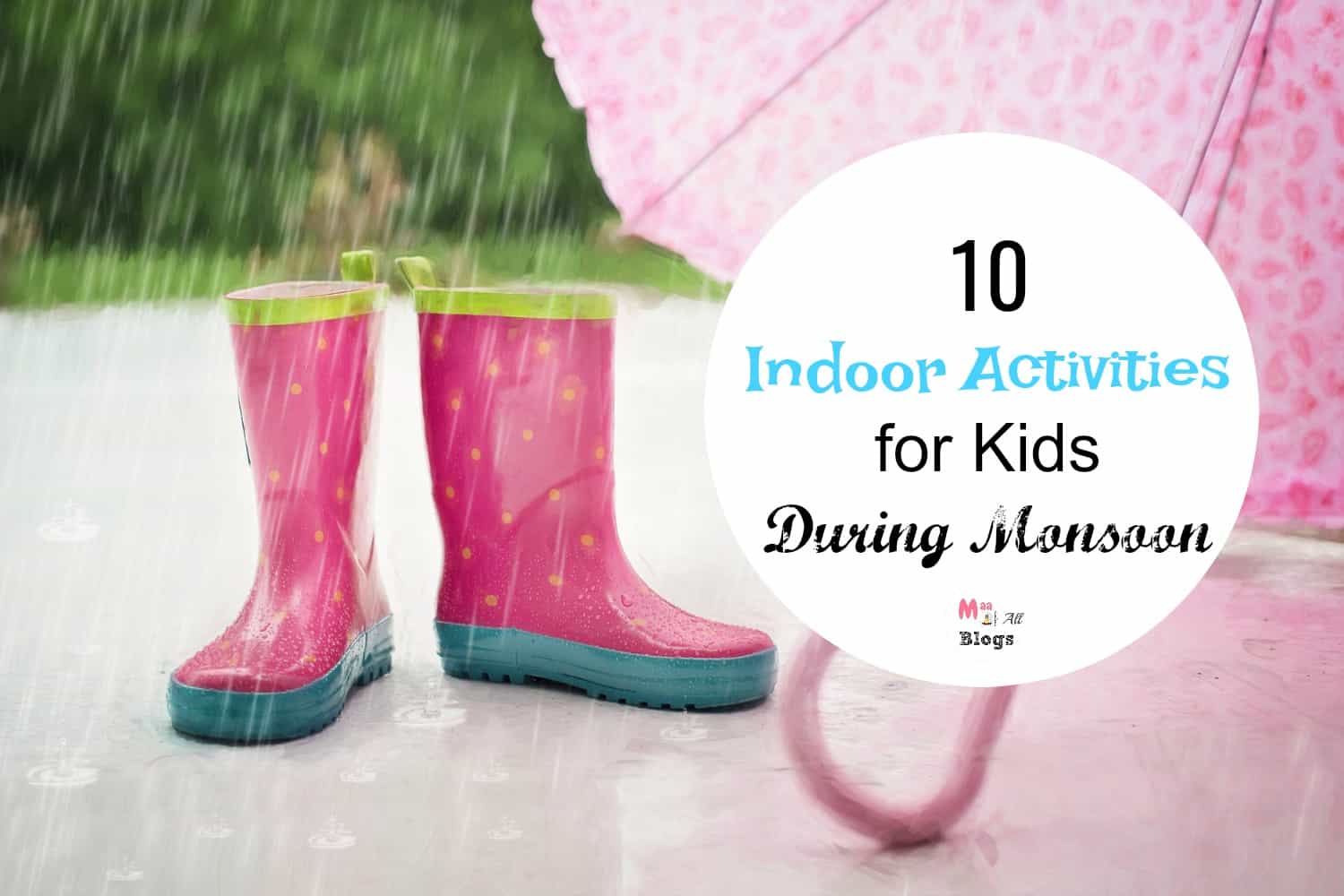 Are you looking for ways to keep your toddler/kid busy indoors, especially during monsoon?
Here are the 10 fun activities to do indoors during the rains to keep your little one engaged.
---
Water Play:
With the rains pouring outside, don't you think it's difficult to divert your toddler from not playing in the water?
Set up an alternate water play at home. Collect some rain water in a tub or a bucket. Make paper boats out of newspapers and float them in the water. Or make holes in a bucket/mug and pour water through it. A tiny rain shower is ready for your kids to play with.
---
Card or Board Games:
Rains are the best time to get out the card and the board games. For the younger lot, the alphabet, fruit, animal cards work the best.
You don't have to go by the rules. You can just ask them to arrange and rearrange the cards into different designs and layouts.
---
Pretend and Play:
Pretend that it's raining inside your house as well.
The raincoats and umbrellas can be used indoors and you can very well set up a rainy day inside the house! It will be amusing for the kids to pretend play a rainy day.
---
Movie Time:
Heavy rains outside can keep you under long hours of house arrest.
You can watch a nice movie with your kids. Arrange some snacks or popcorns and make the most of your time with your little ones.
---
Kitchen and Household chores Assistant:
Kids love helping you in the kitchen and with household chores – What better way to keep them busy indoors! Let them play the role of your assistant in everything you do, be it cleaning, cooking, dusting etc. Reward them with a favourite treat for the help they give.
With monsoon at play, eliminating breeding grounds for mosquitoes i.e. stagnant water in plant pots, AC trays etc. is very important. Click here to know more about the breeding sites of mosquitoes.
Make your kids active health monitors and teach them the importance of keeping these areas clean, maintaining the health of plants during monsoons and protecting the family from mosquitoes by switching on Good knight Activ+. This ensures that your house doesn't become a hotspot for these insects. Remember to turn it on during the day to ensure complete indoor protection from disease-causing mosquitoes that usually come in the daytime. When there are too many mosquitoes, they can switch from Normal mode to Activ mode for 2x power.
---
Art and Craft:
Involve your kids in some art and craft.
For example get ready for festivals like Diwali or Christmas. Make them do a card for a birthday or just paint something that they want to.
---
7. Story Time: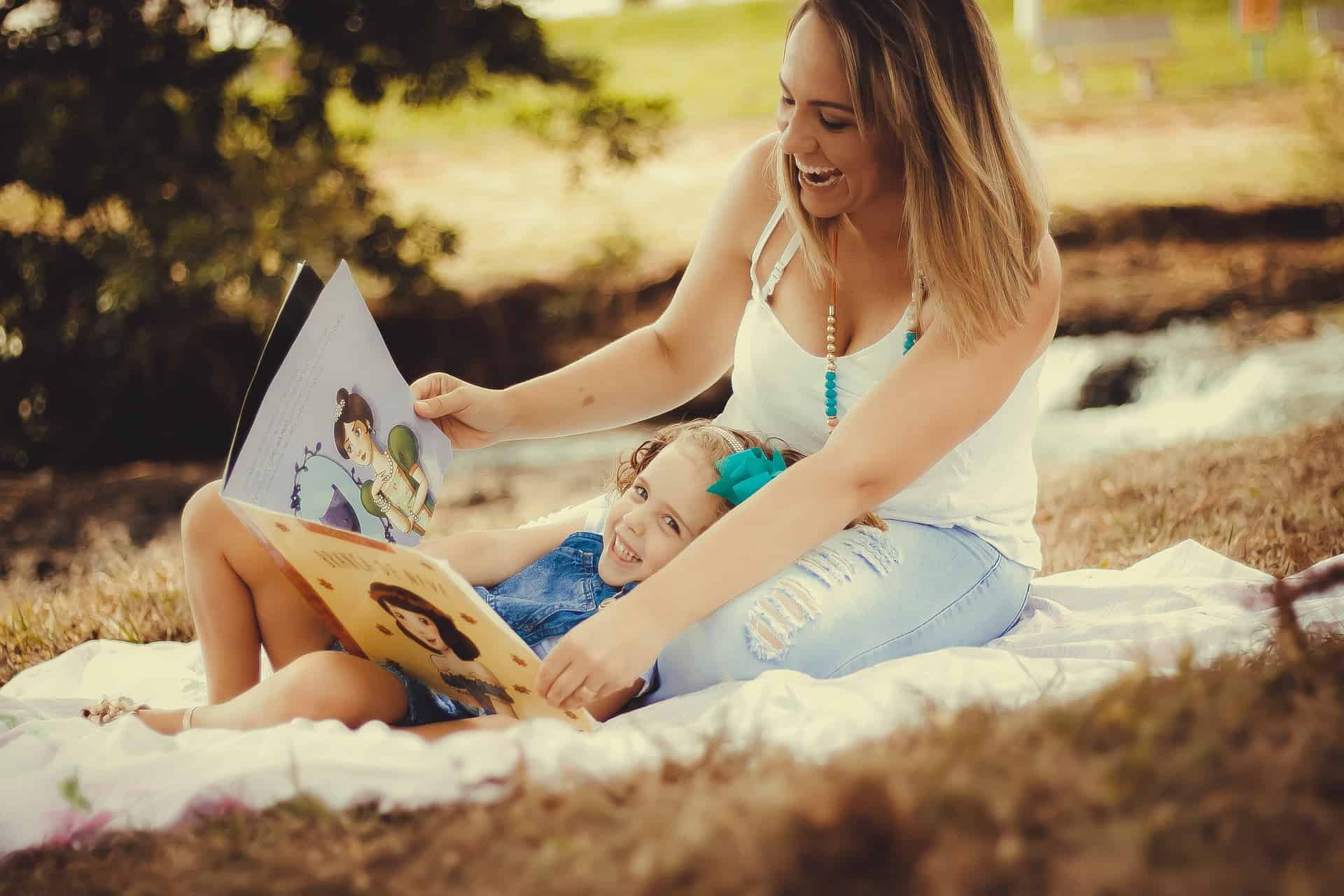 Pamper them with some storytelling! Conduct story book reading for the older kids and for the younger lot, you could use board books and picture books.
Lying on the bed with a book is something that all of us like to do on a rainy day, so why not enjoy the company of your toddler while doing so?
---
8. Party Time:
Have an in-house party with your kid and some friends.
Do we need to find a reason to party? An indoor party is a great way to have fun indoors.
You can celebrate the birthday of her favourite doll or have a wedding indoors. Some music and dance with healthy yummy snacks can add to the fun. Choose your neighbour's kids as guests so that you don't need to pick or drop the kids.
---
Baking:
Try your hand at baking a small cake, cupcakes or cookies.
Kids absolutely love getting involved in these activities. You could make them decorate the cookies or icing cake the way they want and present it to the family during dinner
---
10.School at Home
Set up your living room as a classroom and you pretend to be a student while your child takes on the role of a teacher. It is a lot of fun listening to your child teach you poems and the alphabet.
---
So this monsoon, it need not be "Rain, rain go away.." – you can definitely turn this around to "Rain, rain come again.. Mom and baby want to play!"
Hope you enjoyed this article on indoor activities for kids during monsoon.