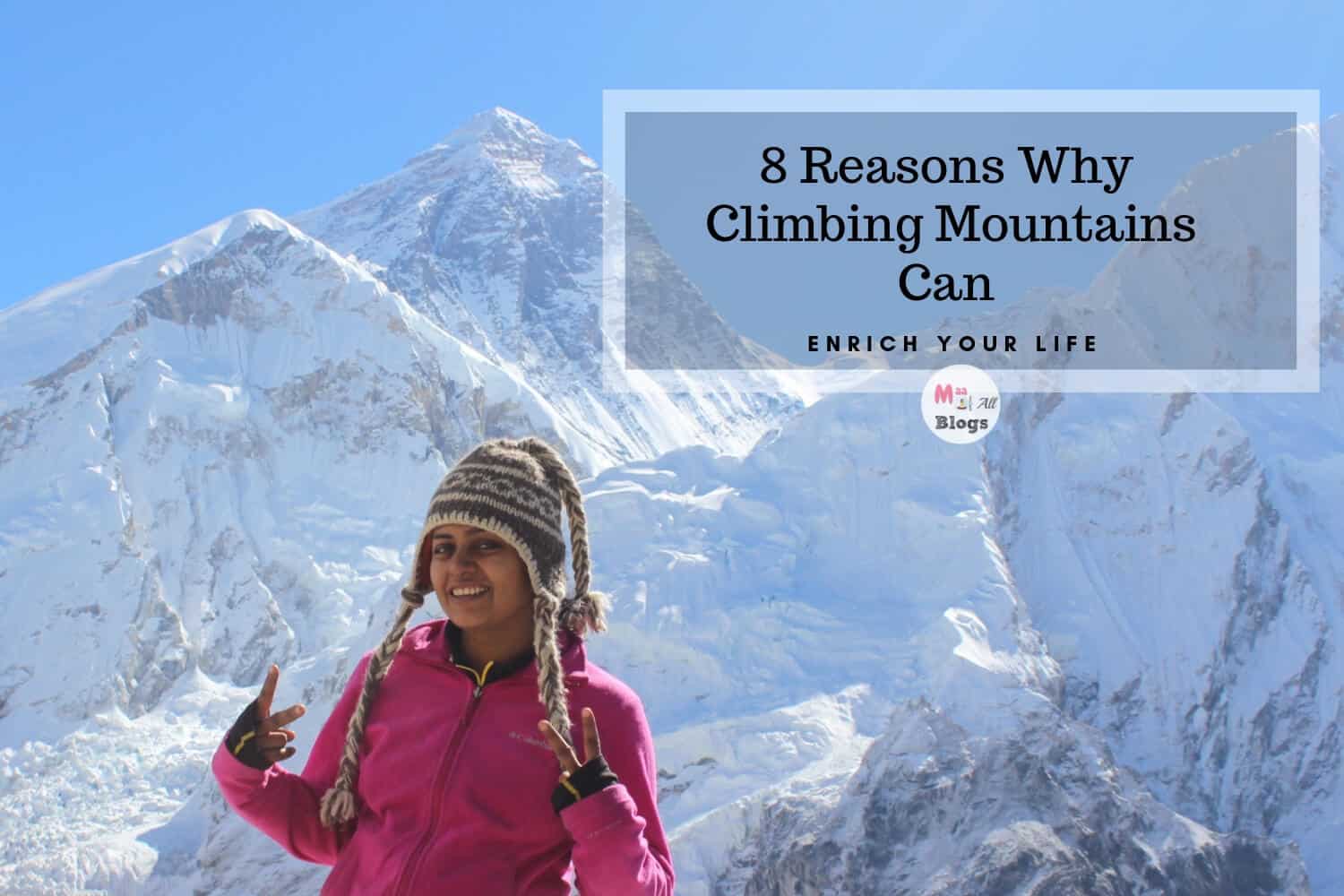 I am in love with the mountains and that's no secret. Why wouldn't I be? If you have been so up close and personal with them, you cannot deny their magnificence and sheer beauty that surrounds them, you cannot ignore them. You may not agree with me but then you haven't experienced it to know. Let me try and state my reasons why climbing mountains can enrich your life;
---
1. For Sights That Are Worth It!
---
I would have not said this a few years back but after experiencing my first trek in Iceland, where I got pictures clicked very close to the edge of the cliff, watched sunsets with the view of the gorges and experienced river crossings in chilled water. In fact, when we finished the trek and the next day we did the Golden Triangle tour there, there were barricades much before the edges and some of the best views were restricted. When I did Everest Base Camp, we saw landslides, avalanches, apart from stunning glaciers, valleys etc. Now can you do that on a touristy holiday? So go experience those Golden sunsets and dawn break which you will never see in your city life.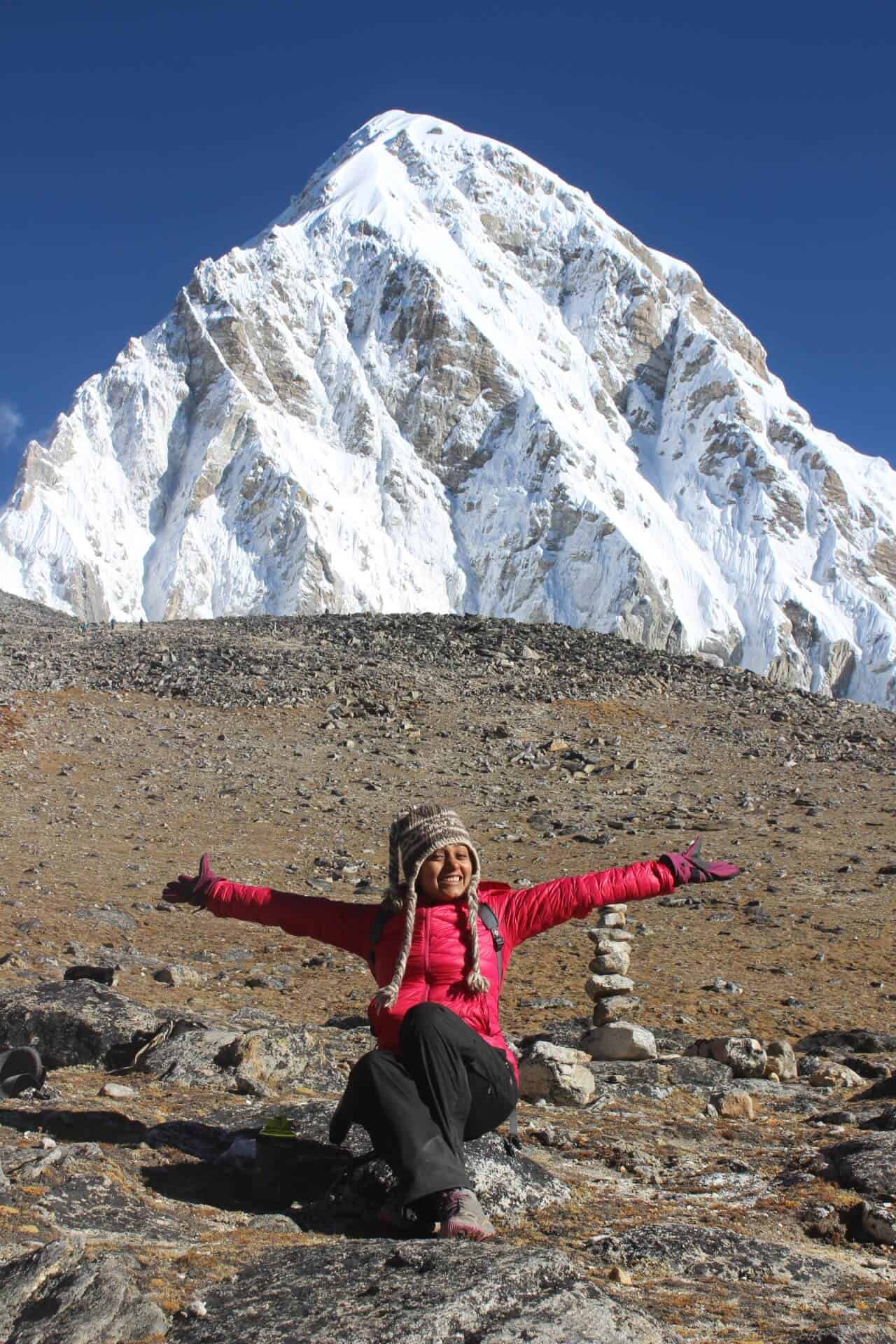 ---
2. To Learn Life's biggest Lessons
---
Nothing humbles you but climbing. Not only the sheer size of the mountains but living in nature and sometimes in harsh conditions, severing that cold, walking for hours, never knowing how the weather God might just change his benediction towards you, all but humbles you.
It is one place where your physical abilities will be tested no matter how fit you are. Some of my fittest friends have found it tough to acclimatise and some not so fit friends have been pleasantly surprised because they kept themselves grounded and walked slowly, didn't overestimate themselves.
---
3. It Will Teach You That There Is A Life Beyond Social Media And Phones
---
During my first trek I wanted to post pictures, put live videos and share every bit of my trek, but thankfully, every time I opened my phone it would die because of the cold. I am so glad it did because it gave me chance to enjoy nature without worrying about work or pictures. I had the best time of my life. There on, even if there is wifi(yes some national parks have!!) I choose to not switch it on. I connect with the world once I am back from my trek :).
---
4. You Start Appreciating Little Things In Life
---
Like sleeping on a hard bed, or sipping on a hot coffee an while on a trek even home cooked food will haunt your dreams.
---
5. You Get Time To Contemplate
---
You do not realise how time passes in your city life but when you are in the mountains the day can keep going on. Also, when you are there, you tend to switch off from the rest of the world. I use this time to contemplate, meditate and come back rejuvenated. Honestly, if I could do this for longer periods, I don't know how many books I would have ended up writing. When your mind is relaxed and free, there are so many life issues that become simple.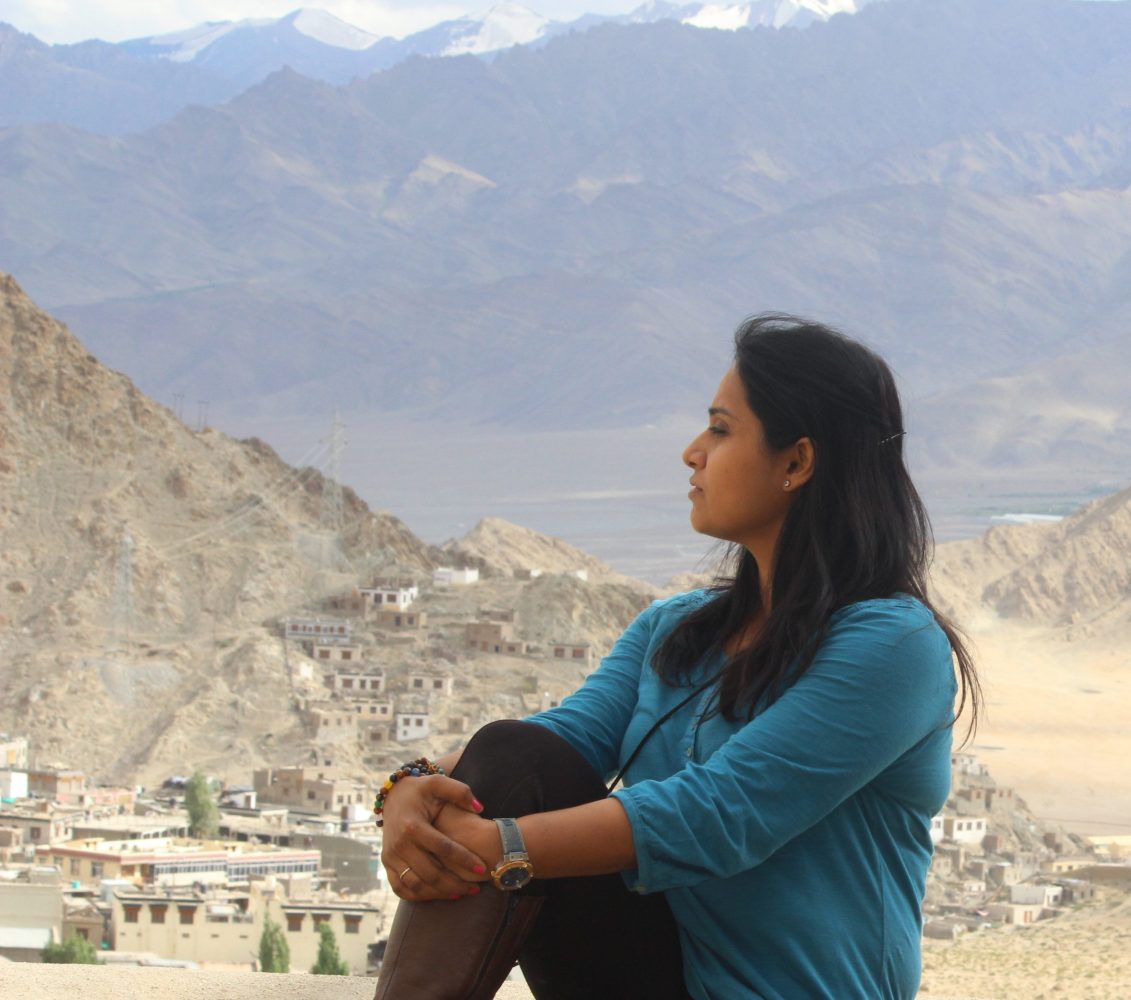 ---
6. Your Layers Come Off
---
This was a very interesting insight I observed. When we are in the mountains, the world is in between your trekking group and the mountain. After a few days, I have seen people open up, share more and all the masks they wear come off one by one and I don't mean only makeup. You see your own self in a different light too. Your needs, wants, and even your personality becomes simple. I wonder if this is why the mountain people are so simple and free of worries and deceit?
And it's not a one-off time, I see this transformation in myself and people each time.
---
7. You Get Connected To Complete Strangers
---
As I said earlier, your world is between your group and what I realised is that the time you spend with people that you are on a trek with is Golden. It's stress-free, any make-up of the world free and it's a lot of time. You end up being close, even feel like a family, hate to part ways but the truth is you may never meet again.
I have met a few of the people I have trekked with later and it's like meeting a different person. However, some may become friends for life and those friendships are special.
---
8. Every Experience Is Different
---
This is one experience that doesn't repeat itself. Every terrain, every mountain, the path to it, the conditions are all different and how you will react or how the weather will be when you do your climb is never defined.
The people you climb with, your fitness levels then, your mental state, everything comes into play and make each experience different from the other.
---
In the end, no matter what I write it will not make sense unless you experience it for yourself. You may come back transformed or never wanting to be climbing mountains again but I urge you to try it at least once in your life :).
---