When I applied to review the Garnier BB cream,it was all because of the hype that was created with Deepika Padukone vouching for it.I have to admit,I didn't even know what a BB cream is till I got my sample from them.My regular make up is a sunscreen,sometimes a primer base ,a compact with SPF, a blush,kajal and lipcolor.So now what is the BB cream's purpose I wondered and then did some research.This is what I came up with;A BB cream
 stands for blemish balm.
It's a blemish remover,moisturiser and sunscreen all rolled into one.When you try and achieve so much from one cream,I feel it's too much expectations and honestly it's 80% there.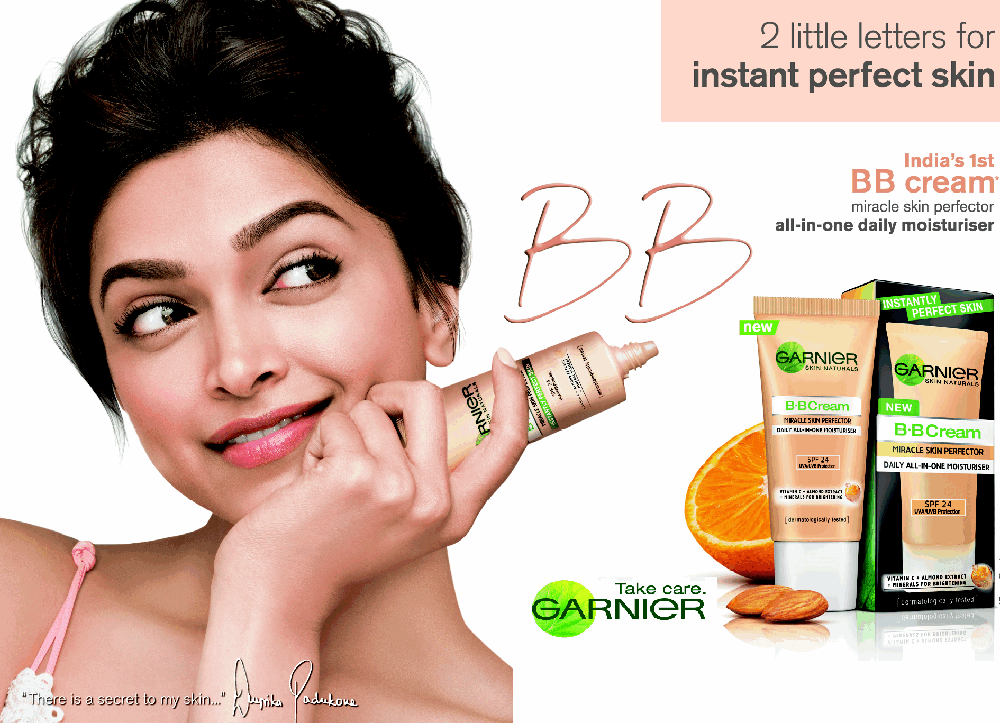 photo credit:naomiganju.com
The Garnier BB cream has 24 SPF much lower than the norm of 30 SPF available in the market(I usually use 50 SPF ).I found the cream to be light,not very heavy(plus factor)but  slightly greasy.So if you have even slightly oily skin,this is not a good base for you.And though it does manage to fill my pores and give a smoother finish to my skin,I wasn't particularly impressed.
But for someone,who's very natural and has a dry to normal skin and doesn't like the idea of wearing makeup,and just wants to protect her skin and cover up some imperfections,it works.
BB cream that matches your skin tone is a challenge.And Garnier has only one colour,so if you buy this you just have to hope it matches 
Some women may find these shades too light. The darkest shades in a BB cream are like the medium shades in most of our foundation lines.
You can use one under your lightweight foundation to help conceal acne scars.The BB creams will cover the blemishes and your lightweight foundation will do the rest of the job.So it save you from using the heavyweights,which can be oily and greasy and may feel like a mask.
It evens out the skin tone though with little coverage.
It's long-lasting on your face and stays for about 6-8 hours
There is only one shade available in Garnier which is kind of a bummer 
It's very reasonably priced as compared to it's counterparts  @199 for a 40 gm tube